Vietnam Bus Simulator APK 3.0
If you enjoy driving buses, then download Vietnam Bus Simulator APK now. Experience a realistic bus driving game now. Carry passengers and earn money.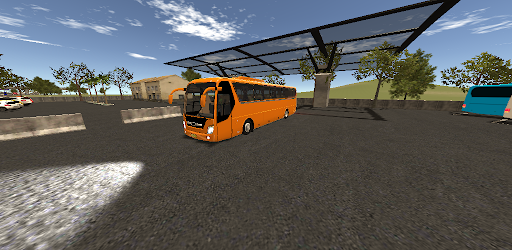 Download Vietnam Bus Simulator APK – Drive Buses
It's not surprising that there are a lot of mobile games available to play now. A lot of people own smartphones now which is why there are so many games that are available.
There are lots of simulation games for you to play now in many genres like cars, shooting, casual and more. So, if you want to know what it's like to drive a bus, try Vietnam Bus Simulator and you won't be disappointed.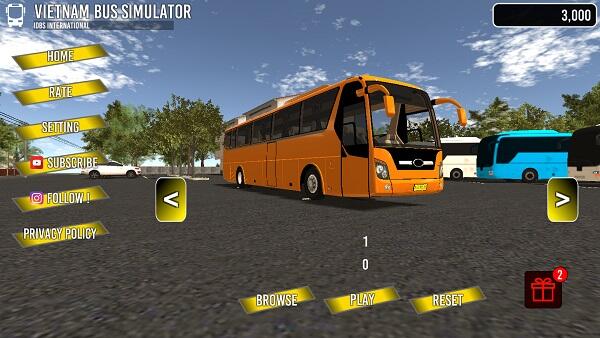 A lot of people are curious as to what it's like to drive a bus filled with passengers. Driving a bus is different from a normal car since you're carrying more passengers with a longer and larger vehicle. There are a lot to know such as how to turn in corners, the right spacing, angles and more.
Your driving skills will be fully tested when you play this game as there are many controls available on the screen. There's the steering wheel, transmission, gear selector, headlights, turn signals, fuel gauge and more.
Drive Passengers
Today, we're able to play all types of games that are at hand like simulation, action, adventure, RPG and more. We're free to enjoy many types of games anytime we want whether at school, work, outside or at the family picnic.
There are so many incredible games for us to play in the simulation category which is the most popular now. The genre features many games such as Vietnam Bus Simulator which lets you drive a bus full of passengers. Your goal is to provide the best service in town.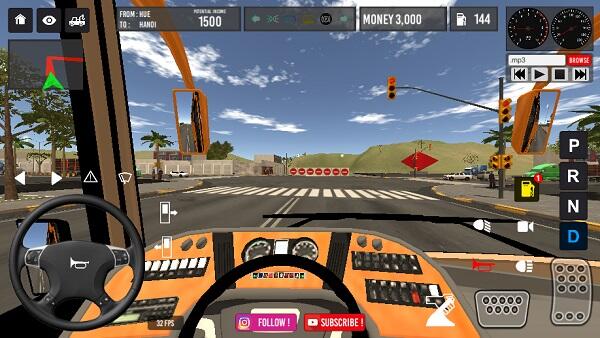 Driving a bus is a challenging job as there are a lot of tight spaces and corners you need to take. There are also many passengers whose lives are in your hands, so you need to be skillful.
In this game, you're able to take passengers to where they need to go and earn money from that. The game lets you enjoy full controls like the steering wheel, gear selector, parking brake, horn, accelerator, brake, headlight, turn signals, windshield wipers, and more.
You need to fill up your gas every time you're running out here so you can keep on driving
Vietnam Bus Simulator Highlights
We're lucky to be able to play Vietnam Bus Simulator now since it's a free game to play. Here are the things you can expect.
Fun driving experience – It's true that there are so many fun games today which we can play and enjoy. We're living in an era where just about every game you can think of has come to existence.
There are numerous incredible games for you to play now from RPG to action to puzzles and more. But the simulation genre is one of a kind since it features games like Vietnam Bus Simulator.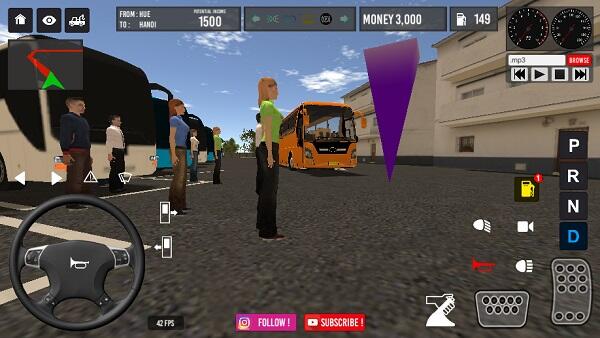 It's easy to drive an automatic car nowadays as even teens can do it. But a bus is a different story since you'll need to drive a longer and larger vehicle. There are many corners to take note of and a lot of other vehicles on the road.
You'll need to pick up and drop off passengers to different locations in the game. You can earn money by doing this job that you can use for your fuel. Overall, you can experience a lot of unique jobs here.
Pick up and drop off passengers – In this exciting simulation game, you can unlock different types of buses available. They're mostly the same but they different on colors, style, and some stats. There are a lot of buses to choose from using the money that you earn.
Then, you can start driving passengers to their destinations so you can earn more money. This is a fun game to play regardless of your age since driving is always enjoyable. You just need to follow the route on the GPS, which is marked red, so you won't get lost.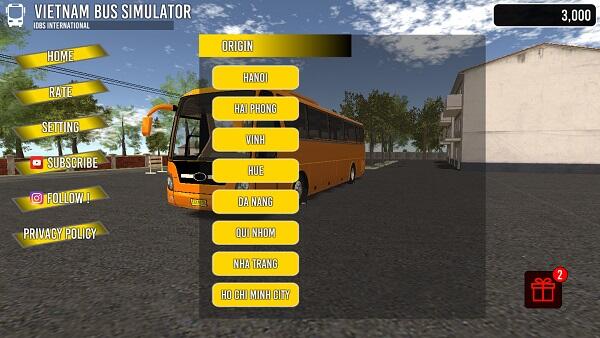 Complete controls – In Vietnam Bus Simulator, you can enjoy a fun experience as the game lets you fully control your bus. Thus, you can enjoy controls here like the steering wheel, gear selector, accelerator, brake, handbrake, horn, headlights, windshield wipers, turn signals, hazard, and many more.
The game also lets you change the camera view from first person to third person. There are a lot of flexibility when it comes to the driving experience as you can select different styles. You can also adjust the sensitivity and graphics whenever you want.
Realistic graphics – When it comes to simulation games, this game is as good as it can get. It has everything you ever need from the realistic buses to road conditions and traffic.
It even lets you drive at night for the complete experience! Here, you can expect to have a realistic driving experience since everything follows the rules of physics and logic.
Download Vietnam Bus Simulator APK – Latest version
If you've ever dreamed of becoming a bus driver, this is your chance to download Vietnam Bus Simulator now.