Videoder APK 14.5
Do you want to watch YouTube videos offline? With Videoder, you can download any YouTube videos today! The app supports over 1,000 sites with high quality videos!
| | |
| --- | --- |
| Name | Videoder |
| Updated | |
| Compatible with | Android 5.0+ |
| Last version | 14.5 |
| Size | 10 MB |
| Category | Tools |
| Developer | Videoder |
| Price | Free |
There are approximately over 500 hours of video content uploaded every minute on YouTube. Today, the number is much higher and this is just one site on the internet! Imagine how many videos today that you can watch on the internet with your smartphone. So, if you want to save some of these videos to your phone, you should download Videoder. With this app, you can download just about any video off of YouTube as well as in other sites!
This app lets you download from over 1,000 sites today including YouTube, Facebook, Instagram, Vook, Hotstar and many more. We all know how difficult it is to save videos on the internet on our devices as there are no download features. But this app gives you an all-in-one downloading experience complete with a built-in browser! You can even download videos in up to 4k quality so that you can enjoy movies or shows easily. Download videos quickly, easily and conveniently today on your phone!
Save Videos Offline
The internet is home to many websites today including the most popular ones such as Google, YouTube, Facebook, Twitter, Instagram and many more. Because of these, we use the internet to watch videos daily as we follow many creators and artists today. There are more and more influencers emerging from the internet today than it did years ago. Because of this, we can now watch more videos on the internet more than ever! However, sometimes we'd like to save some videos to our phones if we can.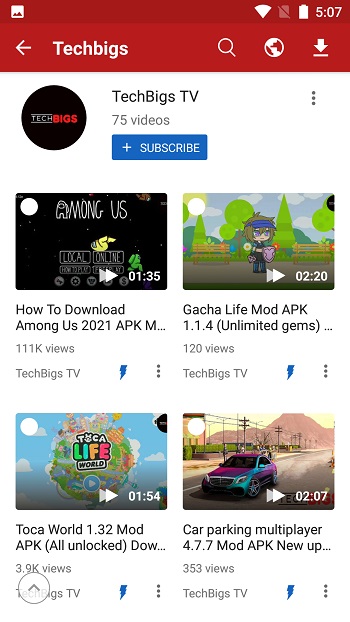 We save videos to our phone so we can watch it again later or we can show it to others. Some websites such as YouTube has a save offline feature that you can utilize. However, it doesn't support all videos on the platform today! If you want to download any videos, you should have the app Videoder. This app not only lets you download from YouTube, it also supports over 1,000 websites including popular ones like Instagram, Facebook, Voot, and many more!
This means that you can enjoy videos offline even without internet connection once you've downloaded them using the app.
Highlights of Videoder
It's not a secret that the internet is home to billions of videos today. People upload so many videos today than most people can watch. If you want to enjoy these videos offline, you should download Videoder.
Download Any Videos Offline – We've all watched videos on the internet before. There are so many sites that lets people upload and watch various types of videos today. These include popular ones like YouTube, Instagram, Facebook and many more. However, the only problem people face with these sites is that they don't allow you to download videos offline. That problem can easily be solved thanks to Videoder!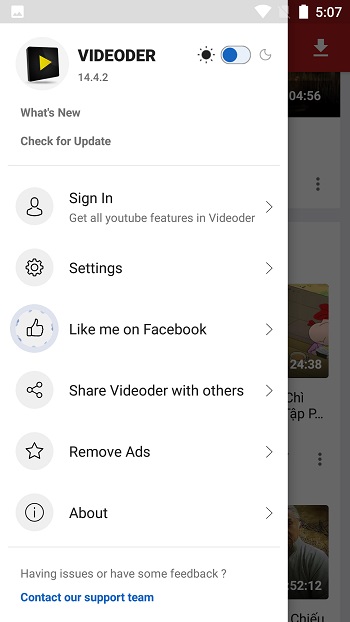 This app lets you download from more than 1,000 sites and counting. This means that most popular sites like YouTube, Facebook, Viu, VK, Vimeo, Instagram, Hotstar and many more are supported. You can even download videos in 4k provided that the video is indeed in 4k. Moreover, it allows batch downloading, customizing of art and audio tags and many more! With this app, you no longer need to use third-party apps that are unreliable.
Supports more than 1,000 sites – There are so many social media platforms that we can use today. Most of them allows us to upload and watch lots of videos from movies to original ones. Today, you can download all of the videos you want with Videode! By just pasting the link, you can now get any video you want offline to your device. The app adds to the list regularly so you can expect that most popular sites are already supported.
Download up to 4k quality – The app also lets you choose the quality of the video you'll download. It shows the size just when you're about to download it as well as the available options. Most importantly, this app supports 4K videos! This means that you can download them in the highest quality possible.
Batch downloading – You can also make a collection of videos and download them in one go. This app allows you to download multiple videos at once so you don't have to arrange them later on. This is a convenient feature that most downloader apps lack!
Download 10x faster – Videoder utilizes multiple network connections so you can download videos faster. Get the maximum speed possible today by setting the number of connections.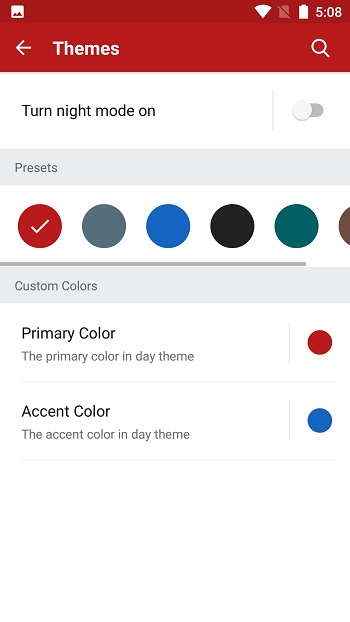 Smart link detection – The app automatically detects the video, music or media file when you paste the link in the app! This smart feature is one of the many tools that the app uses to make your life easier.
Themes – You can also choose from many different themes!
Videoder APK
Download any video on the internet today with Videoder. Enjoy quick and convenient downloading experience.