Undertale APK 2.0.0b
Undertale APK is a popular console RPG puzzle game that's now available for Android. Embark on a fun adventure filled with monsters in the mountains.
Download Undertale APK – Puzzle RPG
RPG games are what a lot of people love playing. In the game Undertale, you'll play as the unfortunate little girl who fell in the mountain where the monsters reside.
It's the underworld filled with traps, monsters and challenges that you must overcome. The decision lies in you to fight or spare the monsters that you encounter.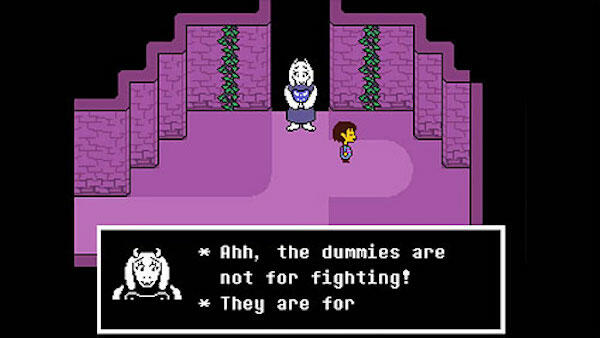 The game is a blockbuster with millions of people loving every second of it. It feels like a typical RPG game in the 90s similar to the Pokémon franchise. There are many areas that you'll need to go through and depending on your choice, you can alter the future.
Ultimately, you'll select whether to kill all the monsters or spare them. The monsters were sealed underground after they lost the battle with the humans long ago.
A Close Look at Undertale
RPGs used to be more popular than shooting games but the existence of battle royale has threatened them. But now, they're slowly regaining their fame as classic games are surfacing.
Undertale is part of the classics that has re-ignited the passion of players for RPG. It's a story of how the humans and monsters once fought in a long war. The monsters lost and now they're sealed underground.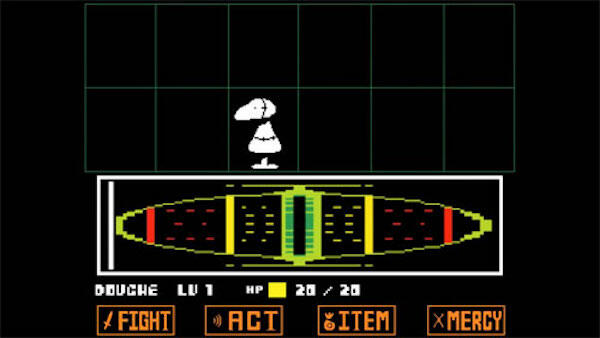 They say that no one returns alive after entering the mountain where monsters roam. You'll play the role of a little girl who fell in the cave who now must endure danger at every turn.
Since this is the lair of monsters, there will be challenges that not only tests your skills but your morality as well. With every encounter of a monster, your fate can change. Will you choose to go the mercy route or fight your way out?
Encounter with Monsters
The game follows the story of a little girl where you'll encounter different monsters in many areas. In each nook and cranny, there are different monsters that you'll face where you'll have the decision to do any of these actions: fight, act, item and mercy.
If you choose fight, you can use various skills under your belt to fight the monster. The act option presents you with options to check, pick on and don't pick on the monster.
The item will allow you to use potions and other items that you can use to prolong and win the fight. Lastly, you can choose mercy if you want to spare the monster or flee.
Puzzles to Solve
There are puzzles all around the cave. Before you get to different places, you must find a way to get in. This is usually by finding hidden buttons that open doors. You can also solve puzzles that the monsters will ask of you.
This is an action puzzle RPG that one can enjoy because it brings different elements in one game. Exploring a new place entail encountering traps so you must be aware at all times. You'll only have a limited number of lives so you must move cautiously.
The Choice is Yours
The great thing about Undertale is that the player has the option to do what you want with a monster. The game presents a choice for a player to fight a monster or to spare it.
There's no right or wrong answer as every choice leads to a different outcome. In the end, the ultimate question is whether to spare the monsters or kill them all. This big moral decision lies on your hand as the little girl who fell in the cave.
8-Bit Pixel Graphics
The game was created with 8-bit pixels fitting for an RPG game. It resembles many classic RPGs including Stardew Valley and Pokémon. For the uninitiated, the graphics consist of limited pixels which were used for early games.
This means that the game is lightweight, and it can run on virtually any device. It's perfect to play especially when your phone doesn't have the capacity to run an advanced RPG game.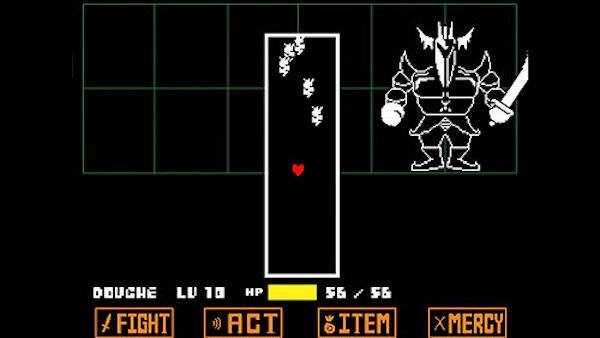 The controls can be easily determined. There are buttons for moving and buttons for different actions. Simple graphics and controls are what makes the game great and repeatable.
Classic Soundtrack
Undertale features a classic soundtrack like what you hear from pixel games. It's got vibrant soundtracks that changes in mood when you encounter a monster. There also sound effects when you fight, solve puzzles and tap buttons. Moreover, there are dialogues in the game when you talk with monsters.
Download Undertale APK – latest version
Encounter monsters in Undertale. You have the choice to fight or flee as you determine the fate of the world!