Undead Slayer APK 2.0.2
Want to enjoy an action-adventure game? Download Undead Slayer now and have fun! Enjoy many game modes, levels, and plenty of heroes in this game.
| | |
| --- | --- |
| Name | Undead Slayer |
| Updated | |
| Compatible with | Android 5.0+ |
| Last version | 2.0.2 |
| Size | 33 MB |
| Category | Action |
| Developer | NHN Corp. |
| Price | Free |
There are so many fun games that you can play in terms of action and adventure. Plenty of fun and exciting games are waiting for you to show off your slick skills and unique combos. But if you want endless fun, you can enjoy a classic action RPG game called Undead Slayer today!
This is a game where you can enjoy a top-down view that allows you to fight against hordes of enemies today. This is a game that can provide non-stop action for you!
This is a classic game that allows you to fight against plenty of enemies today to use your skills. There are 20 heroes currently in the game today where you can choose your warrior today. Each hero here has unique skills that you can use freely.
But you have to take note of their cooldowns, so you'll need to fight enemies carefully. Enjoy fierce battles today where you can use various skills and move on to different levels.
Classic Action Game
There are so many action games in existence right now, and many of them are fun to play. You can enjoy many games that allow you to fight to the best of your abilities right now. These games let you play to the best of your abilities as you enjoy non-stop action today.
If you're bored, you can enjoy tons of action games with unique capabilities and concepts. But Undead Slayer is a classic one that lets you enjoy action-adventure to the fullest!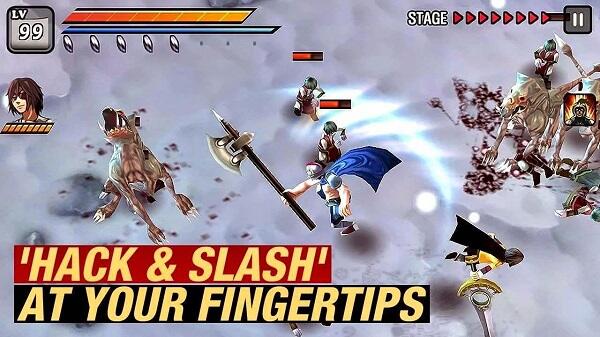 This is a game of action where you'll need to slay many zombies in China. Some so many zombies that need to be killed, and you can unlock many heroes with unique abilities. You can use the virtual joystick on the left and the various skill buttons on the right to control your character. Each button represents a particular skill as there are also common skills. You can then create combos based on each hero's unique skills today!
Fight in different game modes now, such as Runtime, Arena, Hellgate, Crystal, and Boss Battles! Have fun reaping the rewards from clearing stages now.
Undead Slayer Features
If you want to enjoy something new, download Undead Slayer! Here are its most impressive features that you can enjoy.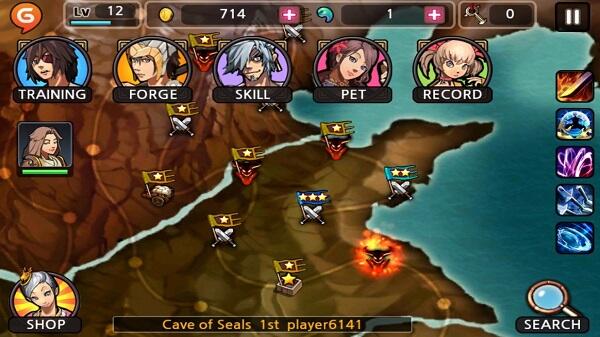 An Action Game - There are so many enjoyable action games that will test your strength today. Action games require your total concentration and incredible skills so you can clear the stages and get the rewards.
But even if they're tiring to play, they're still one of the most popular genres today simply because they're addictive. If you want an enjoyable HnS game today, download Undead Slayer now! This is a game that lets you fight against plenty of zombies in China!
Here, you can stand up against powerful undead that threatens to destroy the whole world. You must become strong enough to conquer any challenges today by unlocking many heroes and leveling them up. You can also open many items, skills, weapons, and even pets to help you reach the peak.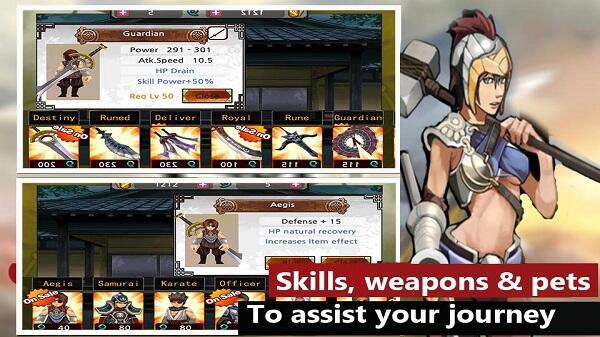 Enjoy an action game with a top-down view where you can freely move your character anywhere. Unleash insane combos now and complete many quests so you can get rewards. Fight against bosses and plenty of zombies now!
Plenty of heroes – There are so many amazing heroes that you can enjoy unlocking in this game today. Each hero here is unique and will have various skills available for you to use.
You need to master each one so you can perform different combos that you can unleash on enemies. There are so many heroes here with unique power, defense, attack speed, HP, and skills! You can also level them up so they can become more powerful.
Engage in different modes – In Undead Slayer, you can enjoy various game modes where you can play! Here, there's Arena, Hellgate, Runtime, Crystal, and plenty of other battles as well. Each stage here requires you to fight with plenty of solid zombies.
You can then unleash a barrage of attacks aiming at the enemies and enjoy demolishing them! You can also change your hero mid-battle if you're low on health. Unlock many areas now as you fight plenty of zombies here today.
Excellent controls and graphics – This game lets you have fun with a classic RPG action game. Here, you can continually level up as you defeat powerful enemies today.
Collect powerful heroes, skills, weapons, and pets that will assist you in battle! Enjoy full controls with your characters now and graphics that will surpass other games.
Download Undead Slayer APK – Latest version
If you love the action so much, download Undead Slayer now! Fight with plenty of zombies using many heroes.
Similar games: Undead Slayer 2 APK