Ultraman Legend Heroes APK 4.0.0
Download Ultraman Legend Heroes APK - latest version - free for Android to play with all the classic heroes from the Ultraman animated series.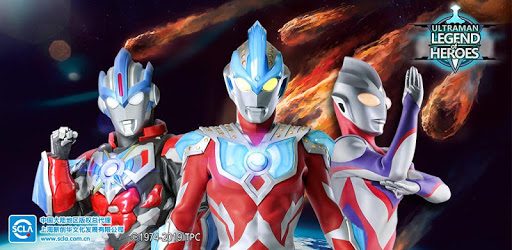 Ultraman Legend of Heroes, from JoyMore GAME, is a fun action game based on the popular Ultraman animated series. This is an official game, authorized by Tsuburaya Productions, and includes the real characters, settings and storyline from the series. Every facet of the game follows the official canon, such as the character models, all their different skills, and the dubbed voice acting. This is the perfect Ultraman plot brought to your Android mobile phone or tablet. You get to be a part of the Ultra world! Read on to find out more about the game.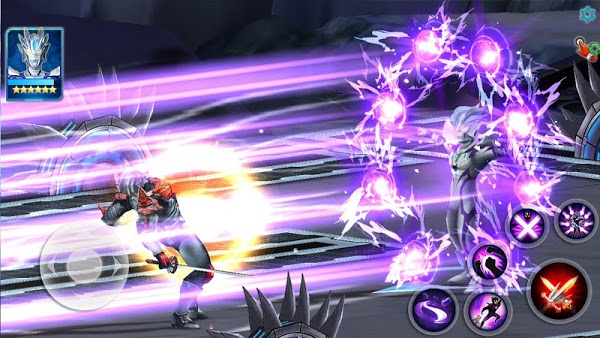 There are so many classic characters and stories from the Ultraman series included in this mobile game. Think of Ultraman Greed, Zero, Legend, Tiga, X, Belial, Dyna, Cosmos, Nexus and so much more! There are also a range of different monsters and powerful enemies included in the game, such as Zogu, Golza and Zetton. Each is perfectly rendered to be just like in the animated series, and you can also see members of the legendary Zero Guard, such as Mirror Knight, Jean-Bot and others. Enjoy PVP arena battles, a powerful rotation system, and lots of awesome victories.
Best Features of Ultraman Legend of Heroes
Even if you've never watched the Ultraman series, you should know that this is a fully-developed and complex world with multiple overarching storylines and characters. Each is rendered accurately from the series, and the graphics on mobile are pretty great. The actual gameplay revolves around a single-player storyline that then moves into online multiplayer PVP. You aren't necessarily limited to just one character beating down on another character, the new rotation system means you can switch between different characters and build a powerful team.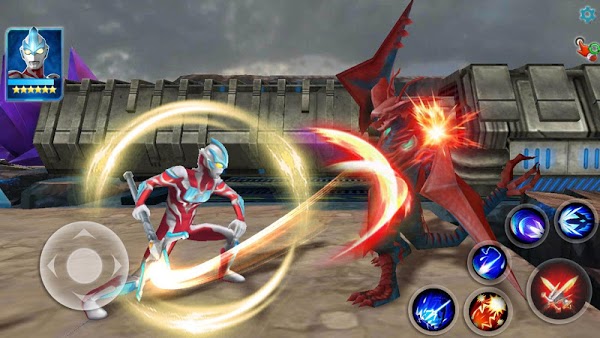 What Is Ultraman?
Ultraman is a Japanese TV franchise that dates back to the 1960s, and is alternatively known as the Ultra Series. With so many years of history, this series includes many, many different characters, enemies and settings. The Ultramen are a species not too different from humans, but they are vastly technologically superior. You can see this from their impressive suits of armor and other technological advances. They can usually fly and fire lazer beams from their vizors, a now classic image of Japanese superhero culture. The most recent addition to the Ultra series is Ultra Z, which released in the year 2020.
How Does Ultraman Legend of Heroes Play?
You might compare this game to Marvel Future Fight, as in there are a range of different characters to collect who then perform differently in combat. Each character has a different skill set, combo moves and backstory, and they interact with each other as you play. The game is relatively new, just coming out early in 2020, and therefore the game is still going through updates as various bugs are fleshed out. Current issues include sound bugs, character glitches, and a few issues with the paid-for content. However, overall, the game is very well made, and receives regular updates and news from the developers.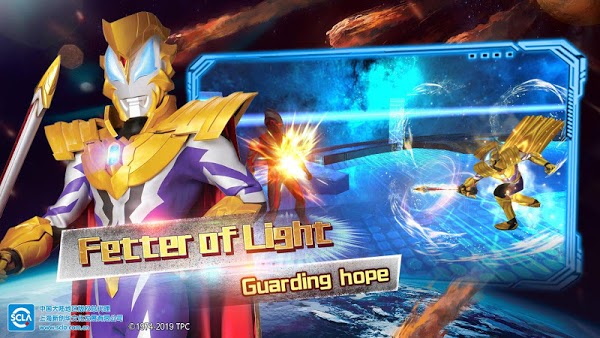 The Different Characters in Ultraman Legend of Heroes
With over forty years of history, the universe of Ultraman is so enormous that there are more characters than can be possibly named here. The super-popular characters, such as Ultraman Greed, Legend, GIna, Tiga, Nexus, Noa and others are all featured in the game, and they all look fantastic! There's no doubt that the developers have put a lot of effort into recreating the characters as best as possible from the animated TV series. All the characters have skills and combos based on their TV personas, which group will you assemble? Make strategic choices to build the strongest team!
The Combat - Skills, Combos, and More
Like all great mobile combat games, Ultraman Legend of Heroes has a fully developed combat system with a range of different skills and powerful combo moves. Each skill has a different effect on screen and it's easy to tell who is who and what is what. Some heroes work better alongside others, whereas there are also strengths and weaknesses. This really becomes more important when you take on the PVP arena challenges later in the game, where you compete against other real life players who have planned out their heroic teams.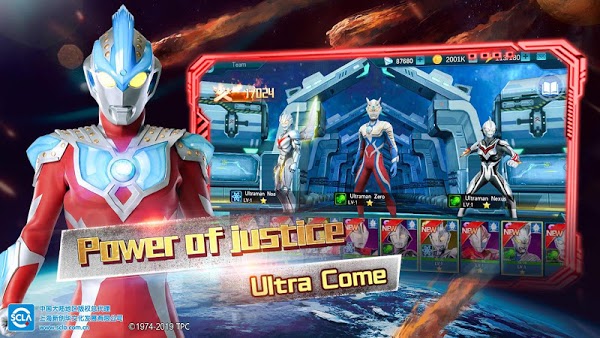 Rewards and Progression
As you progress through the game you earn in-game currency which means you can upgrade your heroes and unlock new ones. Some take a real grind to unlock, and usually these are the more powerful characters. You can't just play as any hero when the game starts and choosing your initial team is important if you want to progress through the game quickly. When it gets to the arena later in the game, you will come up against teams that have really stacked heroes. This can be a bit frustrating if you haven't spent money on the game, but it does clearly show how powerful the team loadouts and combos can be in the PVP.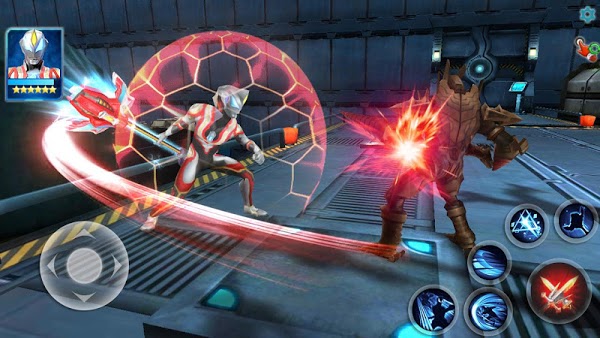 Tips and Tricks for Ultraman Legend of Heroes
Getting through the early stages of the game can be a bit tricky. The best thing you can do, and the area you should focus on, is learning your heroes particular skill set. If you can master the combos then you can take down many of the A.I controlled enemies very easily. Later on in the game you can use these skills you've mastered to battle in the PVP arena and take down even the most challenging opponents.
Download Ultraman Legend of Heroes APK
Download the free version of the Ultraman Legend of Heroes apk to get access to all the heroes and different rewards in this fun Android game.