Ultimate Real Car Parking APK 1.3.2
Ultimate Real Car Parking APK is a realistic car simulator mainly about parking. There are other modes, many cars, customizations and huge areas.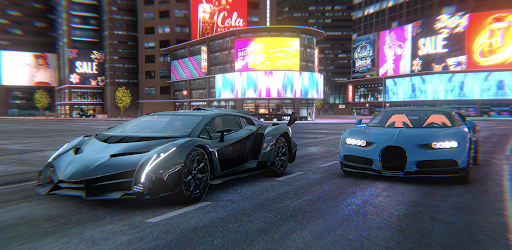 Download Ultimate Real Car Parking APK – Car Simulator
Playing car simulation games are a fun experience since they're full of realism. Ultimate Real Car Parking is a joy to play as it's a parking simulator game. In the game, there are many cars to choose from like sedans, classics, SUVs and more.
There are multiple modes that will challenge you from Career to Time Trial and more.
Playing the game is satisfying as it provides a realistic experience about driving in the city. It's the perfect game for those that want to practice their skills without the need to do it in the real world.
Although this isn't the substitute for real driving, it's a great way to practice when you're not on the wheel. Many scenarios are included so you can complete them and enjoy.
What Exactly is Ultimate Real Car Parking?
Playing simulation games are the best way to experience something without doing it in real life. The objective of the genre is to provide a feeling that other games can't offer.
As such, the most successful simulation games are about cars because they're the most sensible. Ultimate Real Car Parking is a game that enables you to enjoy car driving in the ultimate sense.
The game lets you park in different levels and situations using the car of your choice. To play, you just need to select which mode you want and then you'll get full controls.
You can enjoy a game that enables you to have fun with multiple modes from car parking to time trial and even drifting. Realistic graphics are one of the strong suits of the game which is why it has half a million downloads.
Reasons You'll Love Ultimate Real Car Parking
Ultimate Real Car Parking is a complete simulation game that provides many features. These are the reasons you'll love the game.
Many modes are available in Ultimate Real Car Parking. These are:
Car Parking Mode

Drift Mode

Parkour Mode

Time Trial Mode

Free Drive
The Car Parking Mode or the Career Mode is the main one where there are many levels to play. Starting with the easiest level, players can climb up to the different levels.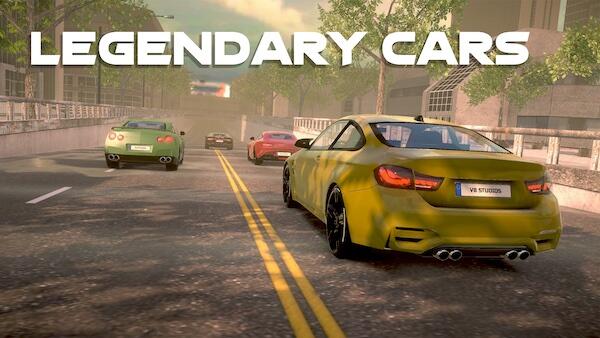 Drift Mode is where you can burn your tires and show your driving skills. It's a mode that challenges you with steep curves and long straights. Then, you can race against your friends in Time Trial Mode as there's also a Parkour Mode.
Free Drive is where you can explore the city and drive as you want. You can either practice your parking skills, drifting skills or even just drive normally. Although you can't race here, you can explore and enjoy.
Choosing the car that you'll drive is part of the experience. Luckily, the game offers 45 different cars that players can buy. These include SUV, classic cars, sedans, coupe and more.
Each car has different stats like max speed, torque and brakes. It also has their distinct prices that you can use to buy. Furthermore, each vehicle can be customized such as your spoiler, paint color, wheels, suspensions, and more.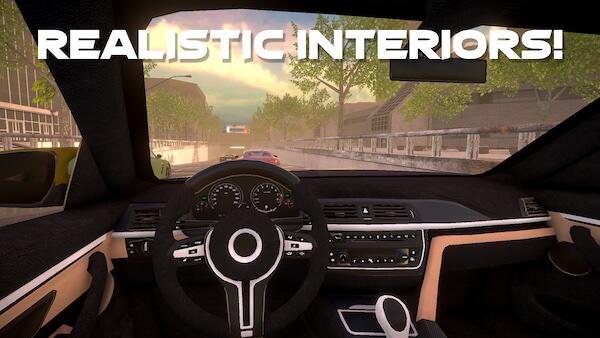 Each car is perfect for different situations. The smaller the car is, the easier it is to park. But for drifting, sedans are the perfect vehicles.
Ultimate Real Car Parking is a game that can be played offline and online. It lets you show off your skills against others where you can race and see who's the best. There are also many single-player modes that lets you test your skills privately.
The game is super realistic with 3D graphics. You can also adjust your resolution and it can be played on most devices that have at least 2GB ram and 1GB of space.
The interior visuals are realistic even when you turn the wheel and the buttons. Everything is functional and you can enjoy the realism that different modes bring. This isn't just a simulation game but also racing as it also provides the best racing modes. The physics are realistic as it lets you drift and drive normally when needed.
Ultimate Real Car Parking offers many settings that you can change such as the controls, graphics, gameplay, language and music. In the controls, you can select three different modes like the steering wheel, turn buttons and the tilt.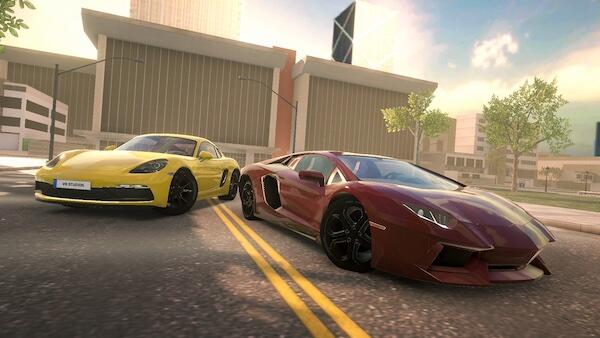 You can also enable drift mode, ABS, ESP, TCS, steering helper and the gas pedal. The game's controls are complete such as the ignition, brake, acceleration, transmission, steering wheel, horn, hazard, turn signals, camera view, handbrake, and the speedometer.
Download Ultimate Real Car Parking APK – latest version
Ultimate Real Car Parking offers a real parking challenge to those who want to learn. There are many modes to try as well.