Ultimate Ninja Blazing APK 2.28.0
Download Ultimate Ninja Blazing APK - latest version - for Android and experience official Naruto fun with this awesome fighting game.
Ultimate Ninja Blazing is an official Naruto game from Bandai Namco, bringing the fun of Shinobi Formation Battle System to your Android. This includes all your favorite Naruto characters across an artful story that spans the theme of the Anime. There are lots of different enemies to fight, RPG-style scaling and lots of competitive combo-based combat which is totally addictive. Jump into the world of Naruto in Ultimate Ninja Blazing.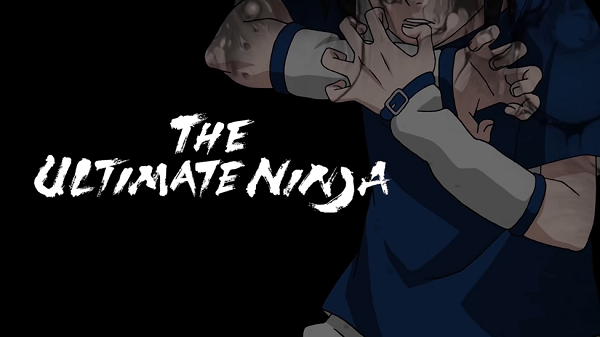 Use a wide range of Ninja skills in single-player or in the 3-person multiplayer mode, utilizing different abilities and skill sets to storm through different scenarios. If you're a fan of the Naruto anime you'll notice a lot of similarities and spot some fan-favorite characters which you can play with. PVP Arena-style modes and monthly tournaments keep the game competitive, and regular updates and balancing acts keep the gameplay fresh, even 3 years after release.
Features of Naruto Shippuden Ultimate Ninja Blazing
Ultimate Ninja Blazing is a very comprehensive insight into the world of Naruto with many awesome features which have kept people playing non-stop for the last 3 years. Constant content updates and amazing characters make the game fun for fans of the franchise and for those who've never experienced it before. Here are some top features of the game and why you should download it for Android.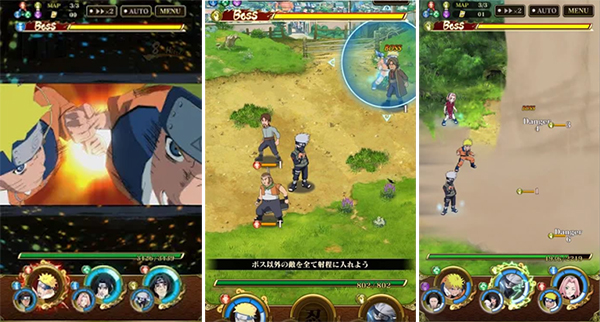 Battling Ninjas
In Ultimate Ninja Blazing you can take control of over 100 different heroes from the Naruto universe, each with their own abilities, tactics and strategy. With both offensive and defensive abilities, it's down to your personal strategy to determine who wins. You utilize these characters to pull off impressive combination attacks, special techniques and teamwork to defeat story scenarios and PVP-style arena gameplay against people from all over the world. This is how you earn rewards and start to build your dream Ninja team.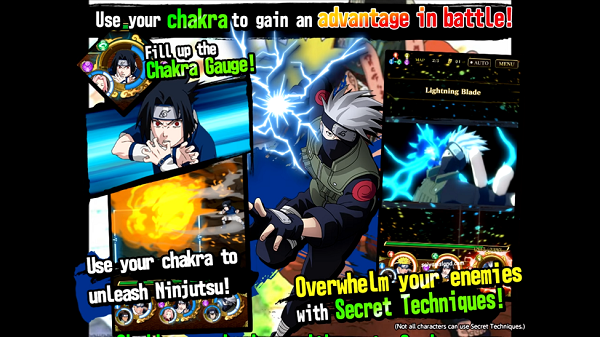 Missions Based on the Anime
Love the Naruto Anime and want to experience the thrilling excitement of its massive story on your own time? Ultimate Blazing Ninja accurately follows the plot of the anime and you can experience all the best parts under your own steam. You'll definitely notice some familiar things when you race through the storyline, but that doesn't ruin the experience for you.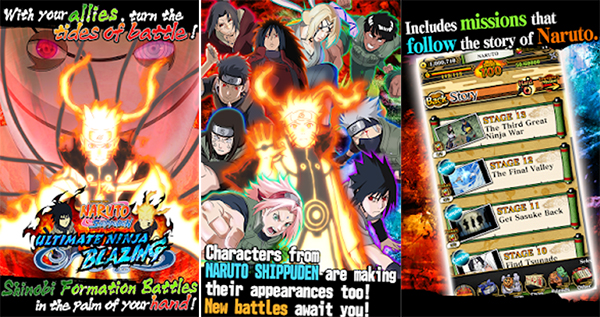 Multiplayer Gameplay
There's nothing better than experiencing the Naruto-based gameplay with your friends online. You can fight with other ninjas online either on your team or as your opponents. This means you can recruit some fantastic other ninjas to help you complete missions and win tournaments. The better you perform the more you'll unlock, transforming the Naruto experience from a mobile game grind into a fun and active experience with plenty to enjoy.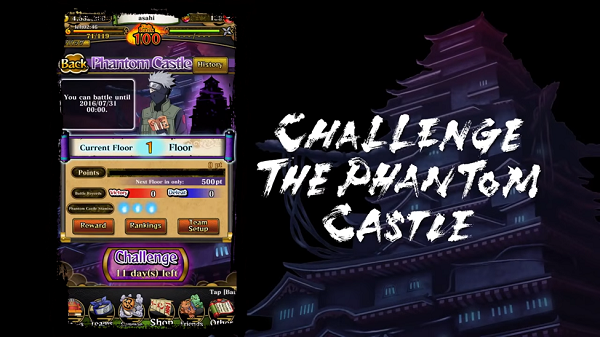 Monthly Events - The Phantom Castle
While the main story-line stays basically the same, there are monthly fresh events (to this day) in the form of The Phantom Castle. Here you have to compete against other Ninjas from across the world to gain the most points and aim for the top spot. This unique mode is only available during the monthly special events, and the best players spend the whole month preparing for it all to kick off. There are hundreds of different unique enemies to fight against as you battle your way through the Phantom Castle.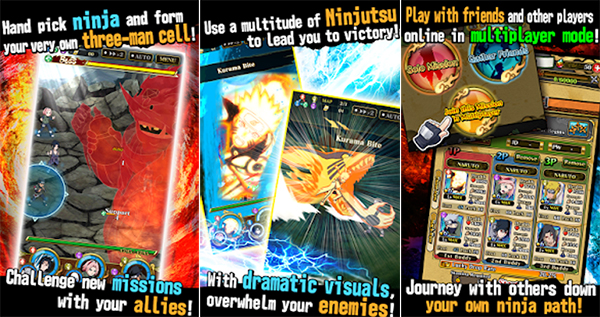 Tips and Tricks for Ultimate Ninja Blazing
There are lots of different guides for Ultimate Ninja Blazing online that will guide you through which builds, Ninjas and which team compositions are the best. There are different ways to power through the game using meta team-builds, some which work best for the single-player elements and then for the more complicated Phantom Castle.
Ultimate Ninja Blazing APK
Download Ultimate Ninja Blazing APK to experience the excitement of Naruto's amazing Anime storyline from your Android phone.