Ucmate Pro APK v50.3
Download Ucmate APK – latest version – Free for Android and enjoy millions of music, movies and other videos even offline!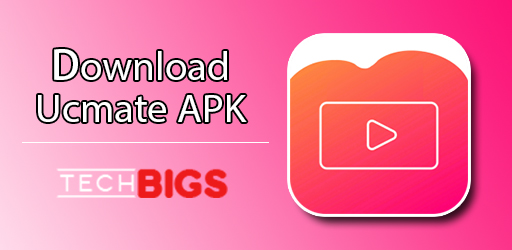 | | |
| --- | --- |
| Name | Ucmate Pro |
| Updated | |
| Compatible with | Android 5.0+ |
| Last version | v50.3 |
| Size | 12.2 MB |
| Category | Music & Audio |
| Developer | Ucmate |
| Price | Free |
Every day, we use the internet extensively. Even if we don't admit it, we are now creatures of technology, relying and enjoying it every single minute. Especially for entertainment, we rely on it heavily.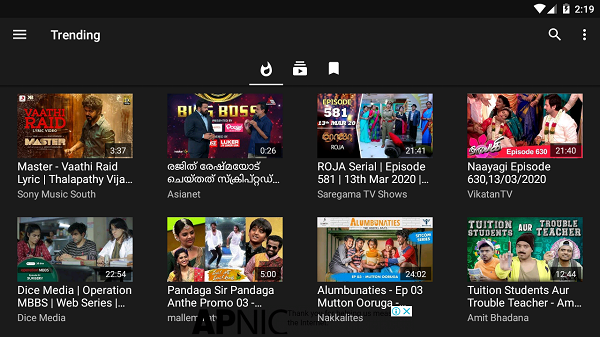 We use it so much especially the internet where we log in to our social media accounts and check it every few minutes. The same can be said for Spotify and YouTube where we watch and listen to countless videos every day. Did you know that YouTube has over 1.8 billion users every month? That's just the numbers for those who are logged in, the real numbers can be even higher! If you're using YouTube, you might need Ucmate. This is a convenient YouTube alternative that will sweep you off your feet. Excited to know more? Read on!
What is Ucmate?
Whatever your age is, almost everyone knows what YouTube is. Spotify might be debatable but it's still widely used among teens and millennials. YouTube is such a great platform where you can watch all the YouTubers you love and find all kinds of videos to entertain yourself with. The same is true with music, almost all mainstream singers are uploading their albums in this gigantic platform.
However, YouTube isn't perfect. It has its flaws and Google always tries to bring its best effort to give the viewers what they want. There are restrictions and limitations to YouTube that we can't just ignore. Many people can't watch certain videos because it's banned in their country. Moreover, most videos aren't available to download for offline use in YouTube's download feature. You can always use a third-party app or website to download your videos but that's a huge hassle for most. And most people don't even know how to do that no matter how simple!
Meet Ucmate. This YouTube alternative has all that you need in a streaming platform in one intuitive app. Now, you don't need to worry about not having to watch your favorite videos because you can download them straight from the app! Aside from that, there are many more features that makes this app truly one of a kind. Excited to know more? Find out about its features below.
Features of Ucmate
As more and more people get irritated by YouTube and Spotify's limitations and restrictions, they are looking for alternatives. That's where Ucmate comes in! This all in one media streaming and downloader app has everything you need to make life easier plus more! Here are all the key features of Ucmate:
Enjoy tons of videos – Ucmate offers tons of videos right from the app. You can enjoy all sorts of movies and tv shows that you can stream. You can also enjoy music from all sorts of artists. The best part is, you don't have to use other apps at all ever! You just download Ucmate and enjoy every video that they have to offer. Browse their wide catalogs of entertainment and you can discover brand new videos every day!
Download straight from the app – What irritates most people is that YouTube doesn't allow them to download videos straight from the app. Sure there's a download function but most of the time, it's not available for all the videos! Although you can download them using mp4 and mp3 converters online or through apps, many people don't want to take extra steps. For others, they don't know how to do this and may only leave to more complications that aren't just worth the effort. Thankfully, Ucmate allows you to download all the videos you can find in there! You can even choose the quality of the video to be downloaded to save space on your phone.
High-quality videos – Where else can you find free content and high-quality videos at the same time? The app supports watching up to 4k resolutions if the video is in it! Now, you don't have to worry about the quality of the video you're watching as opposed to torrents or other means. In here, you deserve the best content in the highest quality possible!
Ads-free entertainment – Other streaming apps always have ads in them. Even YouTube bombards you with ads at the beginning of the video and while you're watching them. We can't blame them, that's how the developers make money as well as the content creators. However, this is such an annoying thing to experience especially in a fast-paced world we live in. That's why Ucmate offers free content with no ads! Talk about giving every best feature for free!
Converter – Have you ever found yourself in a situation where you were enjoying a video so much in Facebook that you wanted to download it? But you immediately find out that there's no download option available? If yes, then you're not alone. Millions of people suffer through this as they search the net for every available video converter out there. However, once you download Ucmate, you don't have to go through that arduous process ever again! Ucmate has a built-in converter so you can download videos from Facebook, Instagram, Youtube and more! No need to search for third-party apps, just search for your video and download!
Categorically arranged – Ucmate allows you to enjoy tons of content for free. But in order to make things easier for you, they arranged it by platform and by category. They have separate videos for YouTube, Soundcloud, Dailymotion and more. This way, you don't have to go to other platforms just to enjoy music and videos. Now, it's all in one app – Ucmate! That's how ingenious this app is.
Clean UI – The app allows you to enjoy and download content with their seamless UI design! You don't need to scramble your way through every option because everything is neat and just the way you need it. You can also change the theme to dark, light and black!
History and Cache – Have you ever found yourself watching a video or listening to a music and you suddenly closed the app? Now you don't know what to search because you don't know the title of the video. With Ucmate, you don't have to worry about that ever happening again because they have a history where you can see the list of videos you've watched!