Smule APK 11.4.1
Download Smule APK - Latest Version - Free for Android to enjoy solo and duet singing right through your mobile phone. This application is going to become a part of all casual singers' lives.
Do you love to sing? No matter how good or bad you're, just download Smules magic piano for Android. It'll let you go Karaoke in no time.
This software is a perfect mate for those who want to spend some time alone or with friends singing some random songs on their own terms.
You don't have to worry about the usability, as its extremely useful and easy to use. The list of features will leave you stunned.
It can run on almost all medium to high range devices. There are no special system requirements either.
Sing Songs, Your Way!
This tool is also like social media, but here, you can make friends through music and songs. Sounds unique?
If you're aware of Karaoke, then you'll get the exact idea of what this application is all about. You can choose from a list of millions of songs, and start singing just for fun.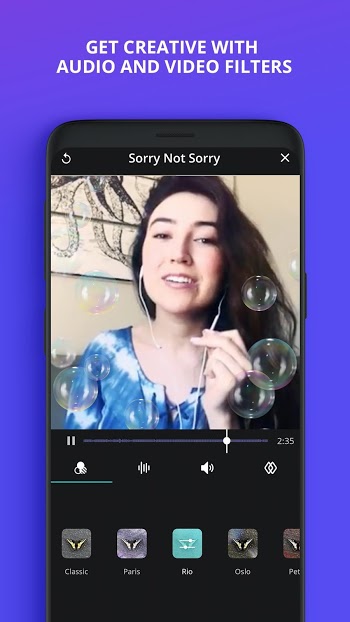 Along with that, there is no need for you to be a master in singing. Even the dumbest person can get the best of it.
There are 2 options for you to choose from. Either go solo, or go duet. If you've got any friends near or away from you, both of you're good to go.
More details to spice up
Apart from the main objective, there are a lot of spicy stuff that you can do in this application.
Not only songs, but you'll also get the lyrics. So now, there is no way you're going to get stuck while singing.
You can sing live, or even record your performance and fine-tune it later.
Polish your work and make it sound like a pro.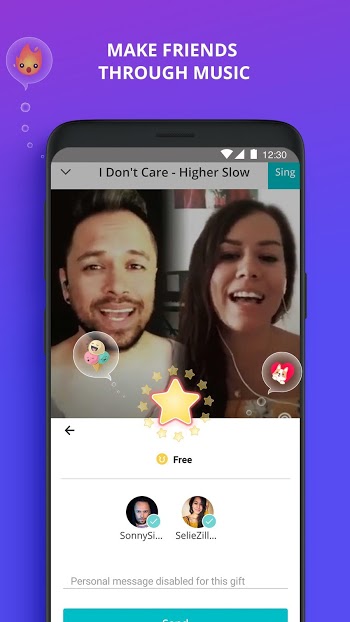 Add video to your song.
Work on video editing as well as sound editing with the help of a wide variety of dedicated tools.
Let others join you either offline or online. Even people from 2 different poles can connect together and start singing.
Befriends with people on the platform. Share your creations with them.
And even more!
Mind-blowing user interface with some ugly experiences
The tools and settings are all put in this app in such a way, that you don't need to dig just to get to them.
It uses a dark theme, which is best for night time and dark environments. Apart from that, the quality of recording and output is just amazing. But don't consider it to be more than that.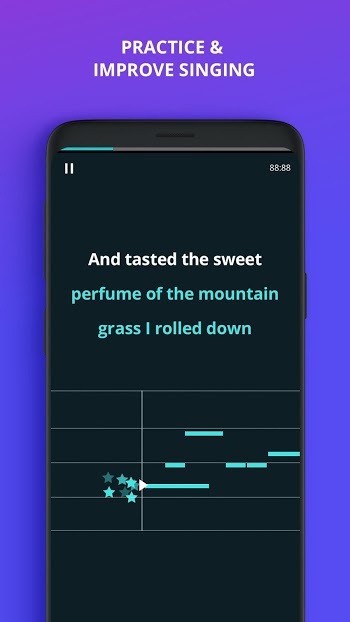 When it comes to overall touch and feel, it's not that luring. It might feel like some cheap application with great features.
Perfect Talent Showcase
If you're thinking about why you should use this application when you can sing offline in your room, then here are some good reasons for that.
Singing online through this application can open your doors to a whole new world. Your talent will be recognized.
All your blunders will be pointed out by people, which you can work on. This will enhance your talent.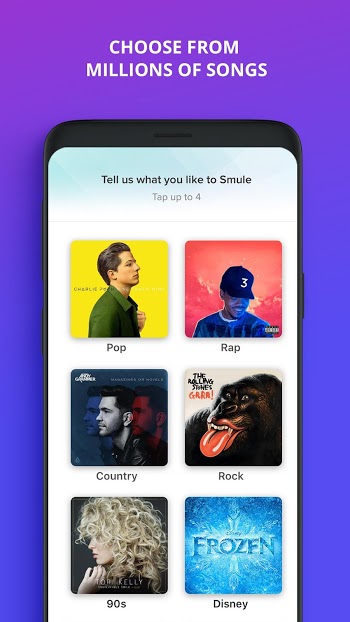 It's a perfect tool to showcase your talent. Getting recognized is way more difficult in the entertainment industry, and who knows that maybe you get noticed by some people from there.
You can earn respect, as people will know you as a person who has such an ability.
Also Choose the Smule APK Update
When choosing your version of Smule, the modified all version is always better. There are some Smule APK all unlocked features to enjoy:
Conclusion
Be the next pop star as you sing along some of the famous and hit songs from all over the world. Sing on your terms, no rules, no regulations. It's all possible through the Smule Premium Apk download.