Truck Wars APK 0.57
Download Truck Wars APK latest version and engage in thrilling truck wars. You will build your trucks from scratch and use them to fight & defeat other trucks!
Everything You Need to Know about Truck Wars APK
Truck Wars is a sports game offered by Hoopsly FZE. It has simple game physics and highly captivating challenges.
You will be required to build trucks from scratch. Ensure that you equip them with all the necessary weapons & abilities to destroy other trucks.
The game has more than a million installations on the Google Play Store. This popularity is attributable to its thrilling gameplay. Additionally, the app is highly optimized to function optimally with Android 4.4+ devices. It is only 57M, lightweight enough for seamless operations.
An Engaging Gameplay
This game offers realistic truck physics and immersive gameplay. You will be tasked with building your dream truck from the ground up. You will have to choose the right tires, shocks, and other car components. After that, you will be required to test your creation against other trucks.
However, the test will not be a walk in the park! You will have to engage in challenging fights. The good news is that you can use the weapons & abilities at your disposal to emerge victoriously.
Some of the weapons you will find in this game include fire guns, blocks, and shields. You will also have powerful tires that will enable you to perform stunts and jumps. These stunts will come in handy when fighting other trucks.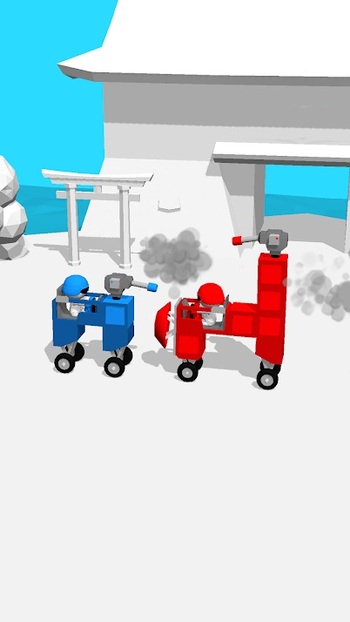 The game also features destructible environments that will keep you glued to your screen. This way, you use your surroundings to survive attacks and dismantle other trucks.
Complete Challenges to Earn Rewards
The game offers a variety of challenges that you can complete to earn rewards. The rewards include coins and other valuable items. With the right set of tools, you can build the ultimate truck and dominate in truck wars!
Every time you accumulate enough resources, you should consider upgrading your truck. This will make it more powerful and enable you to defeat tougher opponents.
You can also unlock more sophisticated components as you progress through the game. Use them to build an unbeatable truck!
Showcase Your Engineering Talents & Creativity
This game calls for creativity and engineering prowess. You will have to use your imagination to develop the best truck designs. The better the design, the more powerful your truck will be!
You will have different components/modules, including fire guns, circular saw, mini-gun, shield, spear, and numerous wheel types. Use them to build a truck that will make your opponents tremble with fear!
The more complex your truck is, the higher the chances of winning. So, put your engineering skills to the test and see how far you can go!
Unique Features of Truck Wars
100% Free. The game is offered for free, and there are no in-app purchases. This means that you can enjoy the game without spending a single penny!
Simple yet Beautiful Graphics. This game capitalizes on simplicity to deliver an immersive gaming experience. The graphics are colorful and attractive. You will marvel at the level of detail in the environment and car models.
Multiple Enemies. You will have numerous opponents to test your truck against. Each enemy has unique abilities and weaknesses that you will have to figure out.
Destroyable Environment. The game features a destructible environment. This means that you can use your surroundings to your advantage when fighting other trucks.
Realistic Sound Effects. The game features realistic sound effects that will make you feel like you are in the middle of a real truck war!
Intuitive Controls. The controls are simple and easy to use, even for novice players. You will be able to control your truck with ease and unleash its full power!
Numerous Customization Options
This game gives you the liberty to customize your truck to your liking. You can change its color, add decals, and even adjust its performance. The possibilities are endless!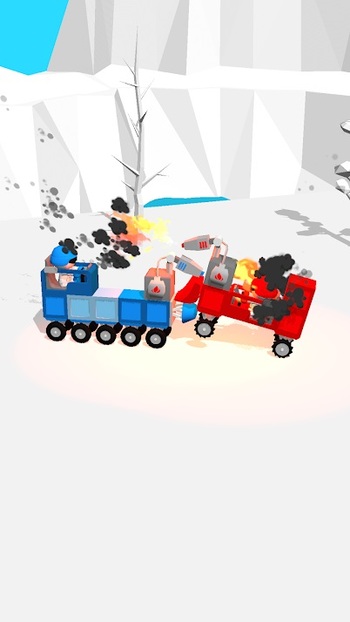 You will have a wide range of options to choose from when customizing your truck. This includes different colors, materials, and textures. You can also use unique spare parts to make your truck stand out from the rest!
Download Truck Wars APK for Android
Truck Wars APK download is now available for Android devices. This version of the game comes with numerous features that will make your gaming experience even better!
Some of the features included in the APK are: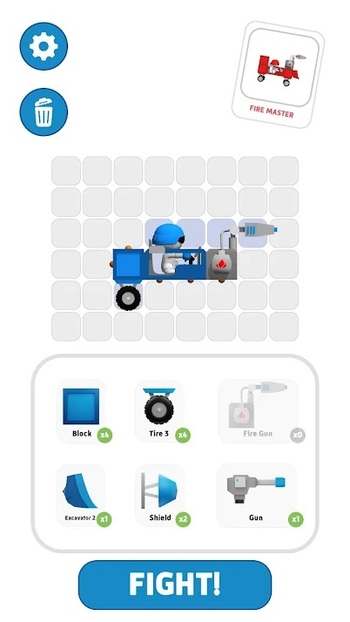 However, its APK files are only available from third-party sources. You must activate "Unknown Sources" on your device to install it. Go to Settings > Security and enable "Unknown Sources". After that, you can install Truck Wars APK without any issues!
Conclusion
Truck Wars is an amazing game that offers the perfect blend of action, adventure, and strategy. The game is offered for free, and it does not have any in-app purchases. This means that you can enjoy the game without spending a single penny!
The graphics are beautiful, and the sound effects are realistic. The controls are simple. You will be able to control your truck with ease and unleash its full power! Download Truck Wars and start building the ultimate truck today!