Retro Bowl APK 1.5.91
Download Retro Bowl APK – latest version – free for Android to enjoy Super Bowl 80's-style. This retro pixel block mobile game will take you right back.
Take it back to the old school games. Download Retro Bowl APK for Android to get the full thrill of the Super Bowl in pixelated graphics that will please anyone who played games in the 80's and 90's – as well as anyone looking for something a little bit different.
A new (and old) kind of football game
Dubbed as the game "for armchair quarterbacks to finally rove their point," Retro Bowl APK is the ultimate football for those who are just looking for some classic 2D platform fun. If you're not into mad detail and management, then simply sit back and enjoy swiping to dodge other players and kicking the ball over the post.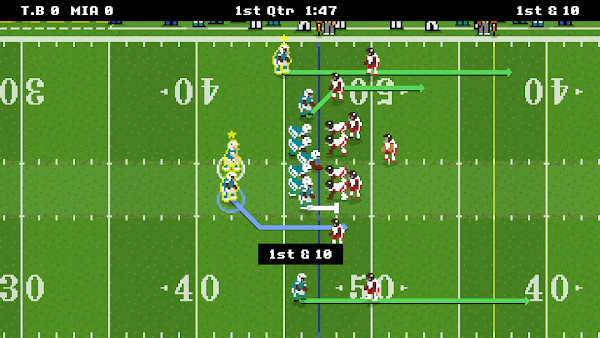 The game was built by one guy whose passion for retro gaming and football combined to create this gem. The game is simple enough for those who aren't familiar with much about football, while also featuring enough content to please the most passionate football fans.
How many touchdowns can you get? You'll be able to manage your team by investing in new facilities and training them to make their stats grow. You'll also be able to buy new players with the money you make from building your team.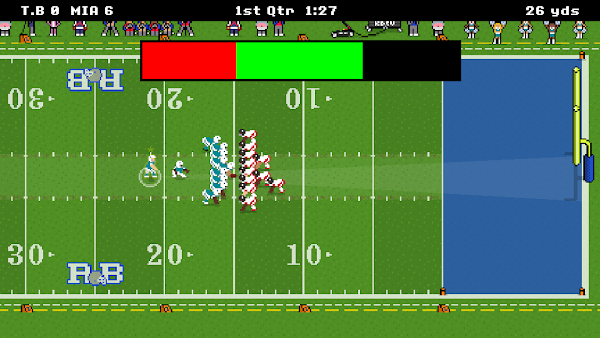 You'll be able to play as all your favorite teams like Miami, New Orleans, Tampa Bay, and so on. Watch them grow as a team and win the cup! The time you put in will be rewarded with them growing.
Tips for playing Retro Bowl APK
Whether you're new to football games or a seasoned veteran, you'll still want some great tips for playing Retro Bowl APK on mobile. It's not your everyday football game, given that it's so old school!
Invest in your facilities first
It could be tempting to spend all of your money on buying better players and simply hoping for the best – but in reality, your training facilities are more important. Firstly, you'll need good training facilities to make sure that your players can maintain their skill level and improve. You'll also want to make sure that your rehab facilities are on point, too. Players get injured a lot in Retro Bowl APK, so it's important to have good rehab facilities so that they can heal quickly – otherwise you'll find yourself with star players who can't even play.
Pass, don't run so much
Retro Bowl APK isn't so fond of the smashmouth offense (focus on running) – it much prefers the west coast offense (focus on passing). This is basically just a result of the game's programming. If you want to succeed, then you're a lot better off just focusing on passing.
Go for the two-point conversion
While it's considered risky in most circles, the chances of pulling off a two-point conversion in Retro Bowl Mod APK are actually pretty high, so it makes sense to give it a go.
Praise effectively
At the end of each season, you'll have the option to praise certain players to increase their morale, or praise the fans to increase their numbers. There isn't any one-size-fits-all way of approaching this, so it's best to do it based on your own intuition, but make sure you're considering carefully when doing it.
Retro Ball APK
Want to play the game with the ability to buy any player you want and make your facilities world class within a short time? Download Retro Ball APK – to get infinite funds to invest in your team and take them all the way to the top!