Traffic Rider 2 APK 2.1.16
Motorcycles are more fun in a hyper city! Traffic Rider 2 APK takes you on a challenge to ride bikes in a high-speed chase. Enjoy many modes, events, and win.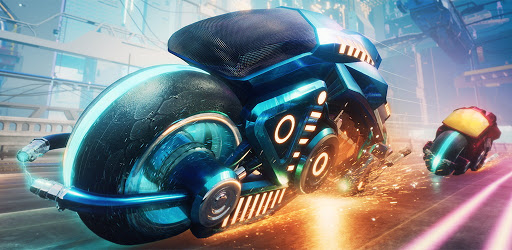 Download Traffic Rider 2 APK – Bike Race
Motorcycles are fast and a bit dangerous to ride in the real world. That's why a lot of speed limits are being imposed and helmets are being used. In Traffic Rider 2, you can let loose as you ride through a cyber city and weave through traffic.
You can complete many challenges as you ride your futuristic bike. Avoid obstacles, take on cubes and go through the finish line!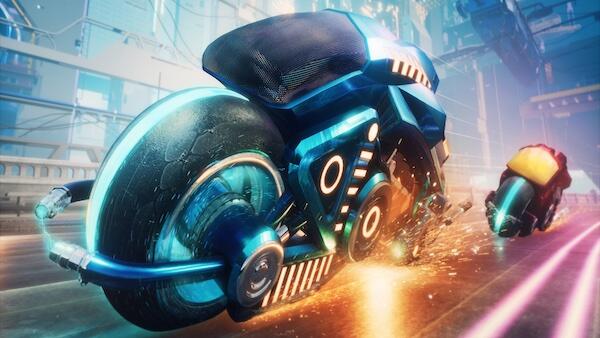 This isn't a simple bike riding game since there's a lot of game modes. From time trials to missions, this is an addictive bike game. There are also many sci-fi bikes to unlock and use with different designs and functionalities.
In total, you can feel like you've gone far ahead into the future while riding a bike. There are leaderboards to enjoy as well and a lot of enemies to conquer.
Traffic Rider 2: A Futuristic Ride
Motorcycle riding games are fun and exciting since they fulfill the dream of many. When you want to enjoy an exciting ride in the future, you play Traffic Rider 2.
This is a different kind of racing bike game since it's set in the future with hyper realistic cars and roads. Everything is glowing with neon lights from the road itself to the digital displays.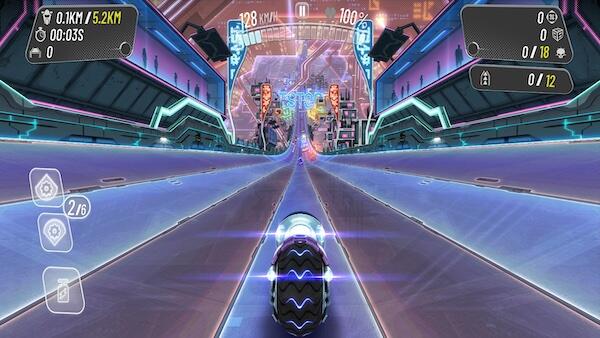 The main goal is to play different modes where all of them lets you weave through traffic in a five-lane highway. There will be lots of obstacles on the way from futuristic trucks, cars and even flying cars.
The other goal is to collect power-ups, coins, and other important items. You can go through various missions and unlock so many bikes to race on! Enjoy exotic highways and superb objectives of racing through the traffic.
Benefits of Traffic Rider 2
Playing motorcycle games are always fun. Traffic Rider 2 takes it to the next level with futuristic elements.
Enjoy many game modes – Playing a bike game is exciting enough but combine that with a futuristic setting and you get Traffic Rider 2. The game involves many game modes to try such as the Time Trial.
There's also a mode where you can face AI opponents. The game allows you to curb your opponents in the road to win. Do what it takes to take all the power-ups and the first place!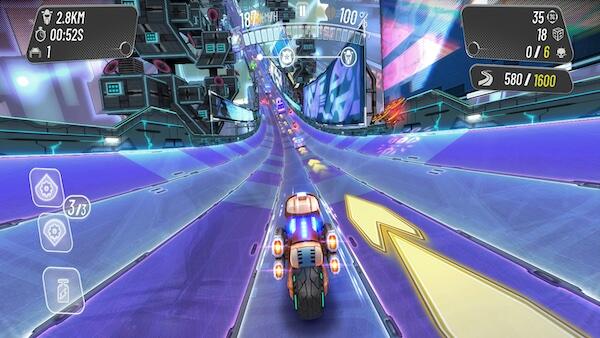 Futuristic bikes and upgrades – In Traffic Rider 2, you'll go through traffic with a futuristic bike. It's a bike different from what we're used to as it has turbos, engine-looking bodies, and big wheels.
They look like the motorcycles from the movie Tron. But as you go along, you'll also need to do upgrades to your bike. Feel free to buy new parts like the engine, tires and more.
Different objectives – In each game mode, there are different objectives. But in almost all of them, the player must avoid obstacles in the streets. These include other vehicles, enemies, and flying cars.
But there are also turbo zones which can give you a momentary boost. You also need to collect every power-up and coins that you see. But the main objective is to outrace everyone.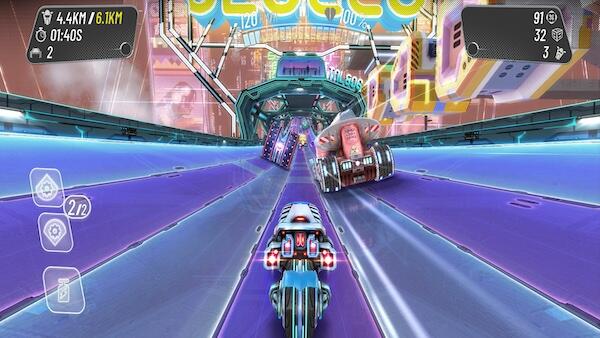 Incredible graphics – This game features the most futuristic graphics ever on a mobile phone. It's vivid and colorful with plenty of neon lights to go with it.
The vehicles, backgrounds and the flying cars are all littered with neon lights. The retina display lets you see your speed as well as other important info. Crashing also has an animation effect. Explore the entire city!
Leaderboards and achievements – In Traffic Rider 2, you can go through the leaderboards as you break records. Race everyone and outrun them so you can get your name in the hall of fame.
Plus, there are numerous achievements to be made which will give out rewards. You can do all of this and enjoy the race.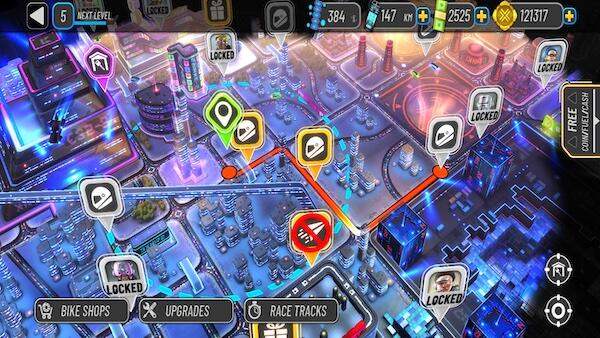 Offline game - Traffic Rider 2 can be played offline as your opponents aren't real players. It's a game that can be enjoyed with many modes without an internet connection. It's a game that's a bit big but it can be enjoyed offline.
Key Tips to Win Races in Traffic Rider 2
To win races, here are some key tips:
Utilize the turbo zones to gain more speed

Upgrade your abilities as much possible

Even though it's a highway, you should also use your brakes in emergencies

Avoid the police cars

You can hit the enemies but beware of your bike's health

Always look ahead to avoid obstacles and get items
Download Traffic Rider 2 APK - latest version
Traffic Rider 2 enhances the bike experience from the usual one. Race through a futuristic setting and win!