Touge Drift & Racing APK 2.1.17
Do you love the racing anime series Initial D? If you're looking for the perfect mobile game version of it, download Touge Drift & Racing today and race!
Let's face it, Initial D is an awesome anime series that has sparked a lot of interest on the car racing industry. It has countless anime seasons and movies and it has gained millions of fans all over the world. Today, we're going to talk about a drifting mobile game that has been inspired by the series called Touge Drift & Racing. Created by Volodymyr Bozhko, this masterpiece continues to impress hundreds of thousands of players today!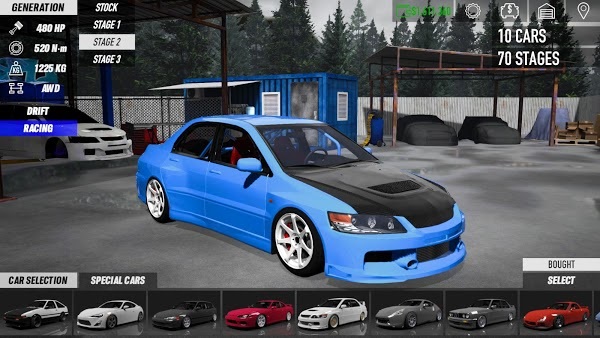 The game first gives you the famous car of the protagonist of Initial D which is called the Toyota AE86. It's a small car that is old and couldn't possibly be used for drifting. Yet, Takumi used it to dominate powerful cars in the series. Experience the same thrill in this game! Enjoy 3 big locations and 14 unique cars!
Drift Like a Boss
If you haven't watched the popular anime series Initial D, do yourself a favor and watch it now. It's such a cool and inspiring anime show that focuses on racing and drifting on the mountain streets of Japan. The protagonist, Takumi used to drift all over the mountains while delivering tofu. He did this with a cup of water inside the car and precise enough not to spill any of it! If you think that's awesome, then you can experience the same thing in Touge Drift & Racing!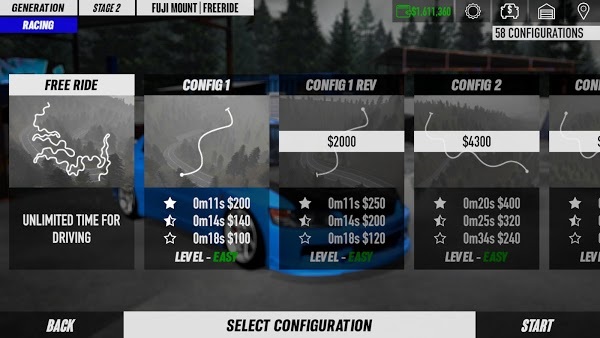 Although you won't be delivering tofu here, the game lets you drive the same AE86 and with almost the same route as in the series. Be prepared to drift in intervals and get a lot of points. The faster you drive and the more you drift, the better the score and rewards you can get! You can then use your money to unlock faster and powerful cars that were also seen in the series. Here, there are a lot of locations and upgrades that you can do. Most importantly, you'll feel like a part of the popular series (Cue the Eurobeat).
Touge Drift & Racing Highlights
Can't get wait to get your hands on the steering wheel? Before that, learn about the best features of Touge Drift & Racing first!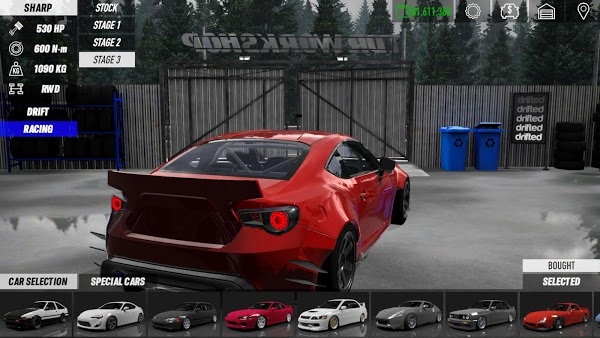 Awesome drifting Game – Are you a big racing fan? How about Initial D? Have you watched this popular anime series before? If you have, then you must have some awesome childhood! This series singlehandedly created a huge following all over the world. Suddenly, a lot of people love the AE86 and racing in general! Today, we're going to talk about Touge Drift & Racing which has been inspired by the series as well. Take to the streets in your AE86 and drift your way to the mountain city! Here, you'll try to get as many drifts as you can in as little time as possible. But drifting isn't as easy as what you see in anime! But when you do it right, you're in for some sweet rewards.
14 Unique Cars and upgrades – In this game, you can unlock 14 unique cars to drive in! Initially, you're free to drive the AE86 which is the staple of the Initial D series. Even though the car itself isn't very powerful, it's got enough torque and drifting potential to it when used correctly. Try to imitate Takumi as you drive down the Togue road while drifting in dangerous locations. Then, use the rewards you get to unlock powerful and faster cars! There are the FDs and all sorts of racing cars that are infinitely more powerful than the AE86. Plus, you can configure your car and adjust its front track width, rear track, width, front distance and more. You can also change the tires, engine, pump, steering wheel, and many more!
Racing locations – In this game, you'll get to race the famous Togue road in the anime. It's a road that's up in the mountains with a lot of curves that lets you drift to your liking. Then, there are also city roads and other locations that you will enjoy. Here, the roads are varied with straights and more corners than you can imagine.
Drift school – Want to play Touge Drift & Racing but don't know how to drift? Don't worry, there's a drift school that you can go into in the game to practice and learn all about drifting! Here, you'll learn the right techniques that you can use in the game.
Awesome physics – The game has incredible graphics and physics that you will enjoy as a drifting fan!
Download Touge Drift & Racing APK
Touge Drift & Racing is a fun drifting game that's inspired from the popular anime car series! Download it now and unlock all the cars immediately.