Touchgrind Skate 2 APK 1.6.3
Download Touchgrind Skate 2 APK – Latest version – Free for Android and experience the ultimate skateboard game for Android! Can you do all the tricks?
Skateboards are one of the most popular sports that many people get into. These things are fun, hard to master but an enjoyable sports activity. This may not be on the Olympics, but it does have many competitions worldwide especially in the U.S. If you're a fan of Tony Hawk and skateboarding, you'll love this game!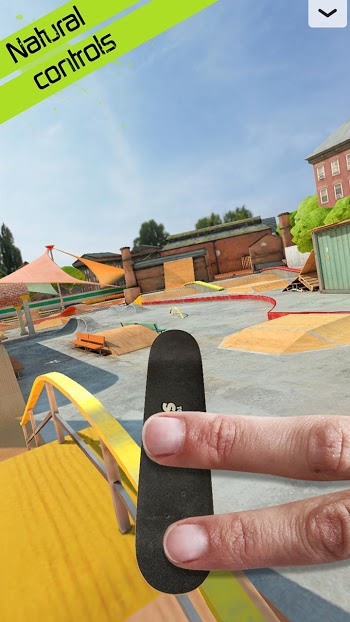 Touchgrind Skate 2 is a game developed by Illusion Labs. It has 10 million downloads in the Google Play Store as of now. This game offers the ultimate skateboarding experience for fans and beginners alike. In this one, you can truly get on a skateboard and do all sorts of tricks. You can also unlock different types of boards that will make your flips more exciting. Read on to learn more!
What is Touchgrind Skate 2?
Skating has always been a popular activity especially for teens all over the world. Doing all sorts of tricks with your friends make it such an interesting activity. Because of that, there have been numerous competitions regarding skateboarding. If you love this sport, then you'll love this game!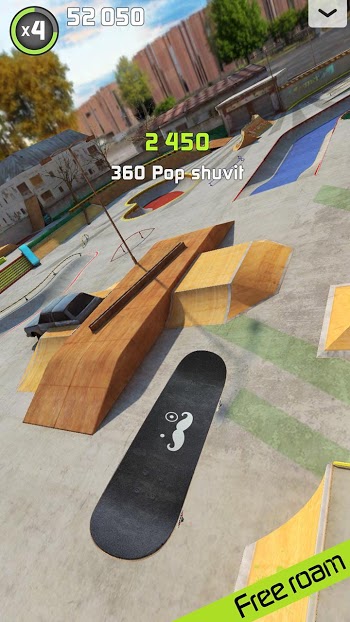 Touchgrind Skate 2 is an awesome skateboarding game that has over 10 million downloads in Google Play Store! In this game, you will ride in the board in the first-person point of view. This means that you can do all sorts of tricks and challenges that will reward you greatly in the game. Aside from that, you can unlock new skateboards to spice up your collection. Get the highest scores in the competition mode and show the whole world your skills. Can you do it? Read on to learn more.
Features of Touchgrind Skate 2
Touchgrind Skate 2 is an awesome skateboarding game with over 10 million downloads in Google Play Store. In this game, you can do tons of stunts and tricks with your skateboard. Here are its features:
Unique gameplay – There are quite a lot of skateboarding games on the mobile market. But not a lot offer gameplay as unique as Touchgrind Skate 2! That's because in this game, you can fully experience what its like to ride a skateboard! The first-person view it offers will blow your mind. With this, you can perform stunts in the most satisfying way possible. No obstructions and limitations will hinder you to becoming a pro skater! Aside from that, there are tutorial videos that you can watch for yourself.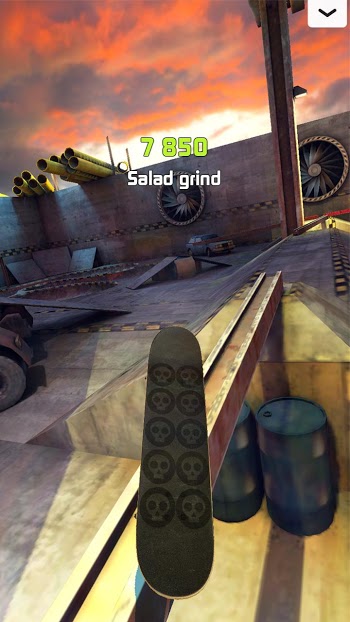 Tons of tricks – Of course, this game wouldn't be called a skateboard game without the tricks! And in Touchgrind Skate 2, there are tons of tricks you can make! There are tricks such as ollies, pop shuvits, heelflips, powerslides, stalls, drops, crooks, bluntslides, and more! Only your skill can limit you to what you can achieve in this game. Of course, you'll need to practice and constantly try new tricks in order to master them all.
Skateboards – Part of the joy in participating in any skateboarding activity is collecting skateboards. For a lot of skaters, these are very important to them. In Touchgrind Skate 2, you can unlock tons of skateboard parts to customize your own! This will allow you to race the skateparks in style and impress your friends with your build.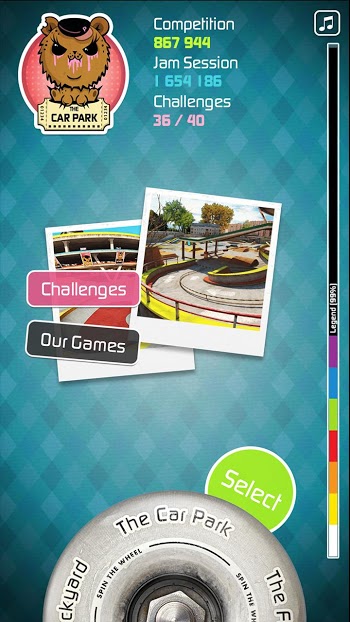 Graphics – In terms of graphics, Touchgrind Skate 2 has one of the best 3D graphics in all of mobile games. The realistic physics combined with the stunning designs is enough for you to download this game. Not only that but the fact that you won't see any character in the skateboard leaves you with so much room to master the tricks!
Controls - Touchgrind Skate 2 did a good job of creating a control system that's easy to learn! However, mastering it takes a little more practice and time. However, everything in this game is optimized to make tricks easy to do!
Touchgrind Skate 2 APK
Touchgrind Skate 2 is an awesome skateboard game that allows you to do tons of tricks! Download the unlimited money now!