Touch VPN APK 2.0.8
Download Touch VPN APK – Latest version – Free for Android if you want to use a free VPN app to keep you anonymous while browsing the web. Also, connect to the WIFI securely!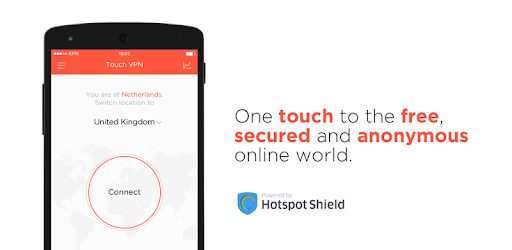 Over the years, the internet has continued to show its importance as the number of people who use it have increased. There is also an increase on the number of websites around today. While there is normally no problem with this, attackers might be trying to steal our data when we browse some sites.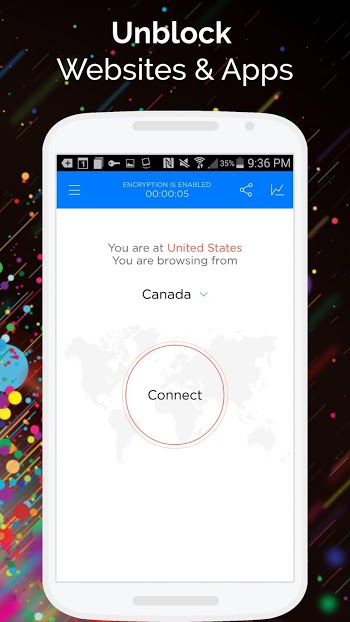 For this reason, Virtual Private Network applications or VPNs have been rising as well. Touch VPN is one of the most trusted apps with more than 10 million installs! This app mainly provides a free and secure VPN service which allows users to access any website anonymously. Aside from that, you will be protected when you connect to any public Wi-Fi.
Protect Yourself Online
The internet is filled with valuable content and data that are of utmost importance for us today. Without it, we can't browse our favorite social media sites, game sites and others. But with this functionality comes a huge risk – hackers!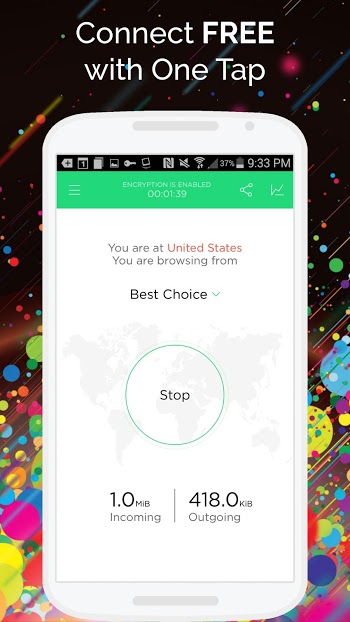 If you're not using a VPN today, you're at risk of attackers trying to steal your data. Thankfully, Touch VPN is a free VPN app that allows you to protect yourself while browsing online. Aside from that, you would be protected when accessing the public Wi-Fi in schools or other public places. This means that all your sensitive data such as photos, passwords, app data and more are protected by the app. What's even more amazing is that this app offers this service for free and without limits! Now, you can also access blocked websites using this app!
Features of Touch VPN
Touch VPN is an all-in-one privacy app that allows you to protect your sensitive data from hackers online! Aside from that, you can access other interesting features such as:
VPN – Nowadays, we use the internet so much that it makes us more vulnerable to online attackers. These attackers' prey on those without using any protection which steals all their sensitive data such as photos, passwords and more. If you're constantly using the internet, your best bet is to use Touch VPN! This is a VPN app that allows you to surf the net anonymously. This app encrypts all traffic so you don't have to worry about any of your data being exposed.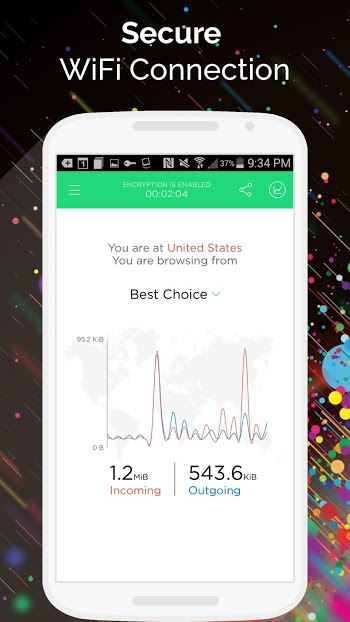 Access blocked sites – Annoyed that your favorite YouTube video is blocked on your country? Or what about when a website isn't accessible? Do you find all these annoying? If you do, then you don't have to worry anymore with Touch VPN! This app allows you to bypass any blocked website in any country! This means that you can access even restricted content that's blocked by the government, workplace or any school. Browse to your heart's content with this amazing app!
Connect to public Wi-Fi – Did you know that public Wi-Fi isn't safe at all? They could instantly steal all your exclusive data such as passwords, messages, contacts, photos and more when you connect! Don't be vulnerable, just use Touch VPN so you can be completely protected even when connecting to a public hotspot or Wi-Fi! Now, you don't need to worry anymore about attackers trying to steal your data.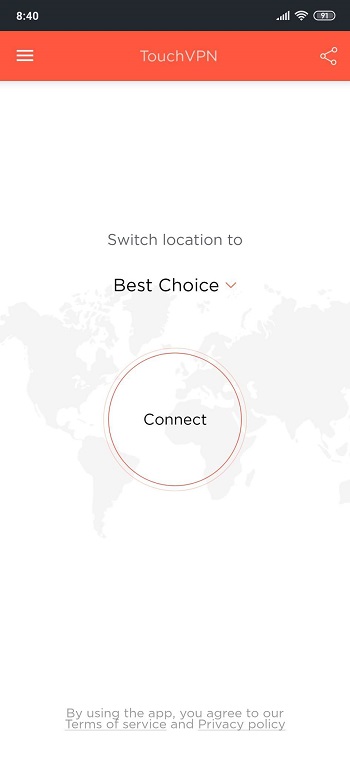 Unlimited and free – What's even more amazing is the fact that this app is completely free! You don't need to pay anything to be protected online. Aside from that, it offers unlimited connection! This means there are no bandwidth limitations as long as you're using this app. Now, you can completely protect yourself and your loved ones from suspicious attackers!
Easy use – Even if you don't have any knowledge about VPNs, you can use this app easily! Just a few taps and you're already protected!
Touch VPN APK
Touch VPN is an awesome app that protects you while you're browsing the internet! Download the latest version to protect yourself online now.