Total Destruction APK 2.10.1
Download Total Destruction APK all unlocked latest version and use sophisticated weaponry to destroy your enemies. It has advanced physics for realistic gameplay.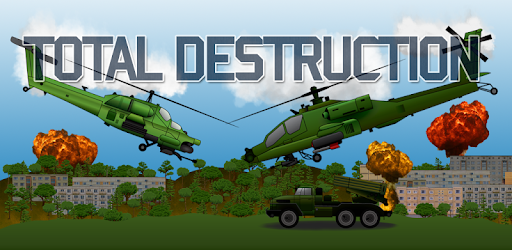 Comprehensive Analysis of Total Destruction APK
Total Destruction APK is an arcade game by Morsakabi. It lets you use machine guns, bombs, nuclear weapons, cannons, artillery, and rockets against your adversaries.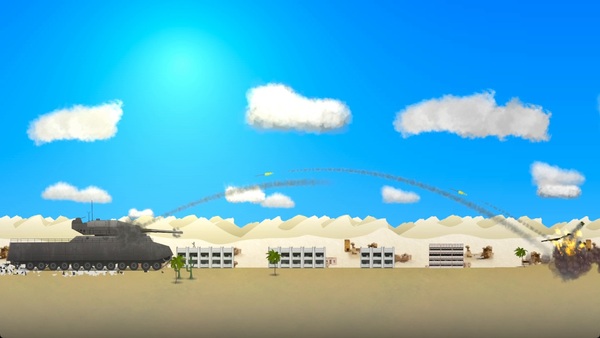 You will have immense power to destroy the terrain and flatten buildings! Just ensure that you are frugal with the weaponry to achieve more destruction with the weapons at your disposal.
The game requires wits, proper planning, and agility to achieve your targets. Its operations are seamless, ensuring that you get a lag-free gaming experience. It has a million+ installations on the Google Play Store.
An Immersive Gameplay
In Total Destruction, you will come across different terrains and locations. Each presents a unique challenge that you must overcome to progress in the game. The levels increase in difficulty as you advance.
In the beginning, you will start with small, unsophisticated weapons. As you progress, you will get more weapons such as bombs and artillery. You must use these weapons to achieve maximum destruction.
The game has multiple levels with different objectives. Once you achieve the objective of a level, you will unlock the next one. The game is easy to play but becomes challenging as you advance.
Even better, the game has in-app purchases ($1.99 - $21.99 per item) that give you access to better weapons and bonuses. These features make the gameplay more immersive and exciting.
However, it contains a few ads that can be annoying. But, you can eliminate them by making in-app purchases.
Realistic Physics & Stunning Graphics
The graphics are top-notch and realistic, making the game more immersive. It also delivers on the audio front, with explosions and other sound effects that make the gaming experience more lifelike.
The physics are also quite realistic, making the game more challenging. The controls are smooth, and you can easily control the weapons. Overall, the game is quite addictive and will keep you hooked for hours.
Outstanding Features of Total Destruction APK
Lethal Nuclear Weapons. This game gives you the power to use nuclear weapons against your enemies. You can launch these weapons from a safe distance and achieve unmatched destruction of buildings & terrain.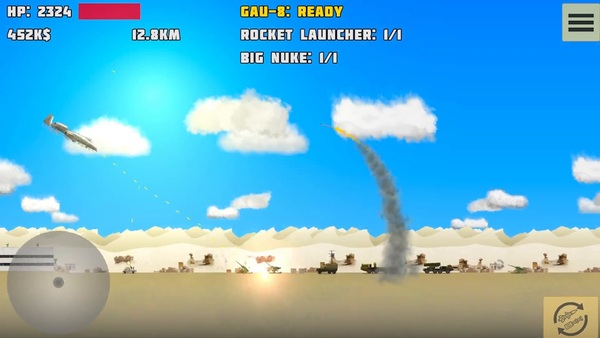 Dynamic Sandbox Mode. The game allows you to customize the gameplay to your liking. You can create sophisticated weapons and use them against your enemies. In this mode, you can also create different terrains to test your weapons. You will decide how to achieve victory!
Advanced Game Physics. This game employs top-of-the-line physics for a realistic gaming experience. You will see buildings collapse followed by fire & debris! Also, the game has a unique day/night cycle that makes the game more exciting.
More Than 20 Achievements to Unlock. The game has over 20 achievements that you can unlock as you progress. These will keep you motivated to achieve more destruction!
More than 35 Missions to Complete. The game has a wide variety of missions that you must complete to progress. Each mission is unique and presents different challenges. You will have to use your wits & weapons to achieve victory!
Special Attacks. This game gives you the power to launch special attacks such as airstrikes and EMP blasts. These will help you achieve more destruction!
Diverse War Equipment at Your Disposal
You will have numerous options when it comes to weaponry. You can use warplanes, helicopters, tanks, and ground vehicles! Each weapon has its strengths & weaknesses.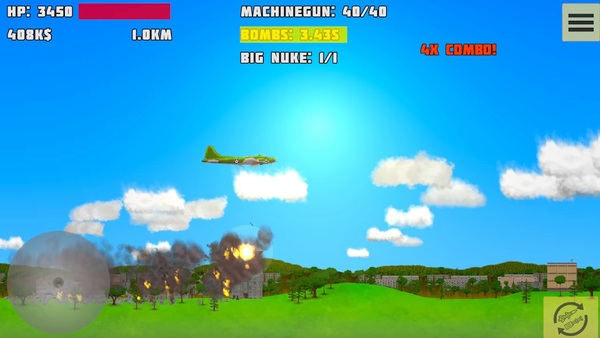 Besides, you will access 20+ different vehicles with diverse torque, horsepower, and abilities. Some powerful vehicles include P, A-10, and AH-64. You will also have 1000 Ratter Tanks and other ground vehicles.
Dynamic Enemies
While you will have all the weapons you need for destruction, your enemies will be equally armed. You will face different kinds of enemies such as soldiers, tanks, and warplanes. You must use your weapons wisely to achieve victory!
The enemies will range from lone soldiers to complex war machines. You must be ready for anything!
Download Game Total Destruction APK
The Total Destruction APK download is an improved version of the original game. It gives you a better gaming experience with the following exceptional features:
Total Destruction APK This feature gives you an infinite supply of money to buy the best weapons & vehicles.
Total Destruction APK. This feature gives you access to all the vehicles from the start. You will not have to waste time unlocking them! Whether you need a tank, plane, or helicopter, you will have it at your disposal!
Total Destruction APK When using this version, you will access all the weapons you need to defeat your enemies. This feature enables you to concentrate on the gameplay without worrying about money!
Total Destruction APK This feature gives you access to all the levels from the start. This flexibility allows freedom to personalize the gameplay.
Total Destruction APK . Playing the game requires that you purchase weapons & vehicles. This can get expensive! With this, you will not have to spend a dime! You can buy anything you need without spending a single penny!
No Ads. The Total Destruction APK levels version gives you a better gaming experience by removing all the annoying ads. You will not be interrupted while playing!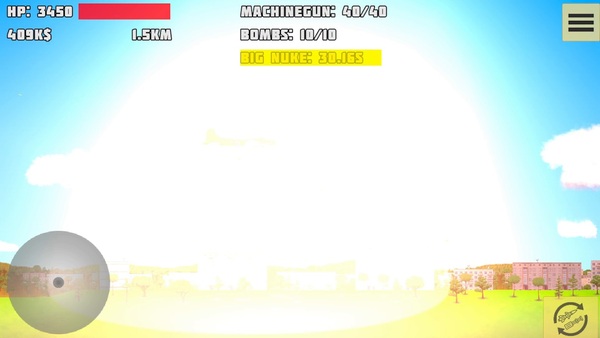 Additionally, this modified version fixes all bugs, ensuring that you enjoy a smooth & glitch-free gaming experience.
Download Total Destruction APK Now!
If you want to have an edge over your enemies, then you need the Total Destruction APK download. Here are the steps:
Go to security settings and toggle the Unknown Sources option.
Now, download the Total Destruction APK file from a reliable third-party website.
Once the download is complete, open the file and tap on Install. Once installed, open the game and start playing!
Conclusion
Total Destruction is the ultimate game for arcade/action gamers. It gives you the power to launch special attacks and use diverse war equipment. It has impressive graphics and is suitable for all ages.
With the Total Destruction APK download, you will have a significant advantage over your enemies! So, what are you waiting for? Download it now and start playing!