Titan Quest Legendary Edition APK 2.9.8
Are you looking for a titan RPG game? Download Titan Quest Legendary Edition and become a strong hero by completing quests, leveling up and fighting Titans!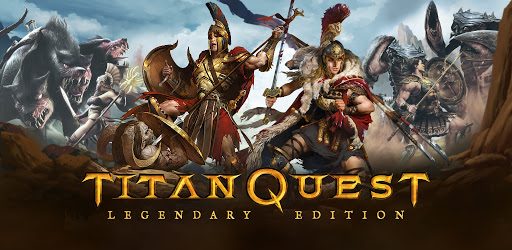 Since the dawn of gaming, we've seen a lot of RPG games come and go. There have been countless different ones but the common ones are fantasy ones with magical powers and anime characters. So, if you've been dying to play an RPG mobile game with a nostalgic setting, download Titan Quest Legendary Edition today and you won't regret it!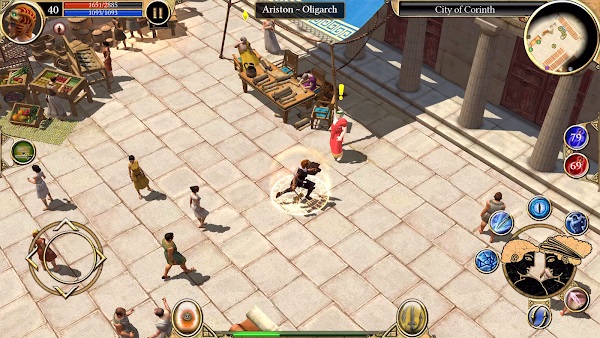 Published by HandyGames, this RPG game has captivated many since 2006. Now, get ready for the legendary edition of this game which includes all the DLCs! Here, you'll travel in the ancient world of Nordic mythology. Get to Parthenon, the Great Wall, the Tartarus Arena, the Hanging Gardens of Babylon and more. There are a lot of places to discover in this game as you set out to become the hero that destroys the Titans! Can you conquer level up and take the challenge?
A Greek Mythology RPG
Nowadays, rarely do we see an RPG game that is set on medieval times. Most games today involve fantasy worlds and anime-like characters. While this isn't a bad thing on its own – it gets repetitive after some time. This is because this is what a lot of people play nowadays. But if you're someone who misses the Greek Mythology RPG games that have been rampant decades ago, this is the perfect game to download!
Titan Quest Legendary Edition is back in mobile form to give players the game of a lifetime. Here, you'll fight against bigger and stronger enemies! There are daily quests that you can complete to level up. Apply skill points to skills and attributes so you can become stronger. There are also a lot of incredible items, weapons, spells and armors that can be used in the game. Dominate the monsters along your way and show them the strength of a true hero! Engage in a legendary adventure now!
Features of Titan Quest Legendary Edition
Do you miss playing in the medieval setting but still want a taste of the modern fantasy? Titan Quest Legendary Edition is the perfect blend of that! Here are its most capable features: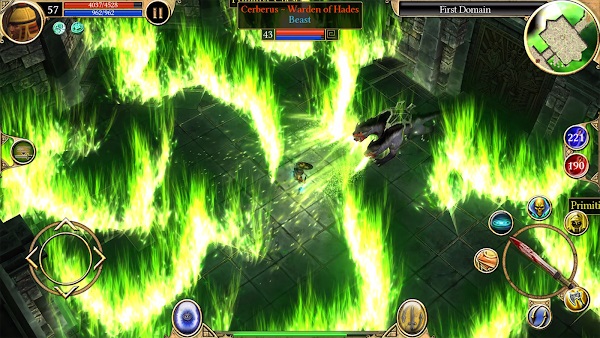 Fight to save the world – One day the world has stopped functioning like normal. The gods have fallen and the weak became strong. In this game, you're one of the few who must prove their strength in order to conquer what lies in the future. Only you can save the world from the brink of destruction. Fight and subjugate the Titans that rule the Earth! But before that, you must complete mundane quests so you can become strong. It's also in the quests that you'll meet allies and get important information and knowledge that's necessary for your growth.
Venture in plenty of famous places – There are plenty of DLCs included in this game such as the Immortal Throne, Ragnarök, and Atlantis! With these, you'll encounter plenty of popular places. But you'll also fight against the greatest villains known in the Greek mythology such as Cerberus. You'll also have to fight alongside brave heroes such as Achilles and Agamemnon. There are a lot of Norse Mythology facts that will arise during the game! You will also need to interpret the prophecies of the blind seer Tiresias and many more. You'll also visit many wonderful places in ancient Europe such as the Great Pyramids, the Parthenon, the Hanging Gardens of Babylon, the Great Wall and many more. Discover uncharted locations and be the first to conquer them!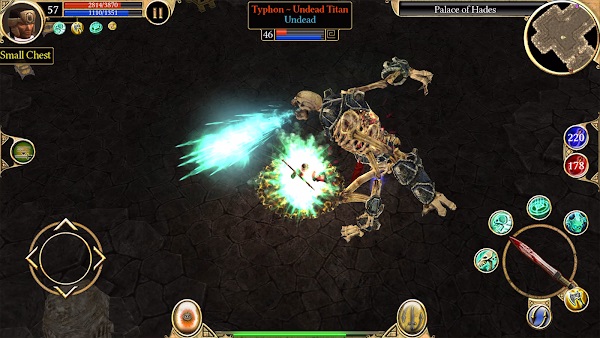 Level up your stats – In the true spirit of RPG, you will level up as you fight more monsters in this game. As you finish quests, you'll be able to gain EXP and gold. This will allow you to accumulate skill points which you can use to add attribute points. This will allow you to gain additional stats that will prove useful in battle. You can level up and face greater enemies as you progress the story.
Find legendary weapons, items and spells – There are also a lot of legendary weapons, armors, items and spells that are awaiting you in the game. These will greatly enhance your abilities as you demolish any monsters on your path. There are a lot of powers that you can get and use to subjugate evil in the world. Find all these treasures and more as you venture to the very ends of the Earth.
Massive 3D World – Titan Quest Legendary Edition features a massive world inside the game. You'll encounter plenty of monsters, quests, NPCs, and many chances to test your strength. This is a game that's tested by time and players.
Download Titan Quest Legendary Edition APK – Latest version
Want to venture up in ancient Europe? Download Titan Quest Legendary Edition now and become the greatest hero!