Titan Evolution World APK 2.2.1
Always wanted to have your own titan? You now can in Titan Evolution World! In this game, you can create, manage and create an intricate titan of your liking!
The Attack on Titan manga and show took over the world by storm every since they came into existence. Now, it's a global phenomenon with multiple seasons under its belt and live action adaptations. But what if you can have your own titan? Would you be willing to play a game called Titan Evolution World?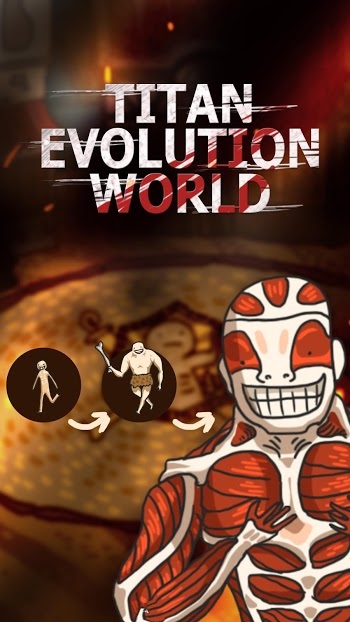 In this game, you are free to create and develop your own titan. You can evolve it and feed it various food. You can create the biggest titan or the weirdest one you can conjure. There are a ton of things you can achieve in this awesome and funny game which has over a million downloads right now. Can you handle the weirdness? Own a titan now!
Have your own Titan
What Attack on Titan has achieved over the years is unprecedented. It not only sold a lot of manga but it also has collected millions of fans all over the world. Now, people are afraid of titans and they like to be part of the Survey Corps. But if you're a weird one and you've always wanted to know what it's like to own a titan, you're in the right place.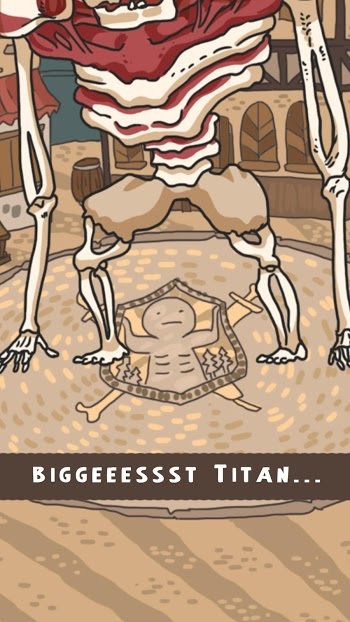 In Titan Evolution World, you can own your titan! First, you can conjure your own titan and then you can nurture and develop it into something else. Whether it be a big titan or a weird one, it's up to you. There are also mini games here that you can play to get titan food. There's a ton of fun in this game that you can do and more. What are you waiting for, try to play this game now!
Features of Titan Evolution World
Controlling your own titan seems to be more fun than being threatened by one. They're large, eats humans and they don't have any brains! But if you are curious as to what it's like to own one, then you should play Titan Evolution World.
Control your own titan – Whoever thought of owning a titan isn't a sane individual. But that's exactly what Titan Evolution World is all about. Although it's a weird game, you can control your own titan and grow it to new heights! There are so many fun things to do in this game. You can watch as your titan grows and evolves into something unexpected. Whatever you do, you can create an entirely new being! It's just like owning a pet dog or a cat except it's much more awesome!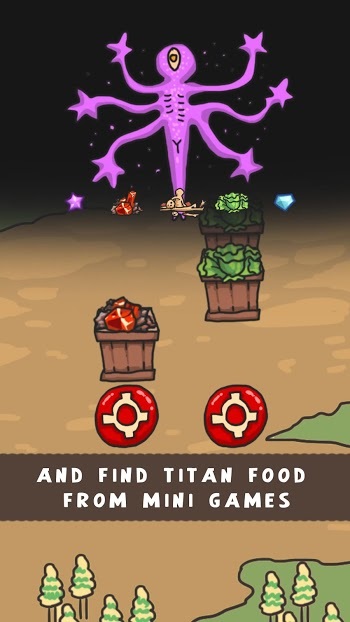 Evolve it – There are tons of evolutions your titan can go through. Each of the evolution requires different food amount so it's up to you to do them. There are so many fun things to do once you have your titan. Think of it as a pet so you can focus on taking care of it.
Feed your titan – You can also feed your titan meat and various other things. Once your titan has reached its peak level, it will be rebirthed. Then, you can do it all over again! There is so much fun to get with this amazing game.
Funny graphics – The graphics are so fun to look at as well. The design is similar to manga and it's fun!
Free to play – The game is completely free to play. Here, you just need to play and play to get a lot of money. As you go through many rebirths, you can earn more tons of money!
Download Titan Evolution World APK – Latest version
Titan Evolution World is a fascinating and interesting game. The uniqueness of it will make any Attack on Titan fan squirm in joy!