Thetan Arena APK 360
Do you love playing MOBA games? You'll love Thetan Arena APK since it's the first MOBA game that features a way to earn crypto! Download it for free.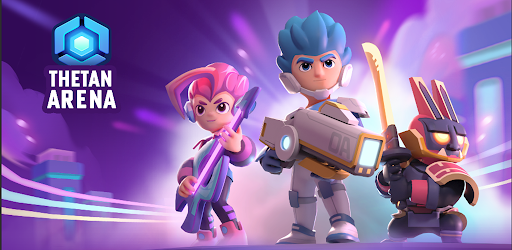 Download Thetan Arena APK – Play to Earn
There are many amazing MOBA games that you can enjoy right now for free. But if you're looking for something new, then there are also a lot of them. The most popular ones include Mobile Legends, Garena AOV, League of Legends, Onmyoji Arena, etc.
But during the rise of cryptocurrency, more and more games are adopting the NFT system. Thetan Arena is one of the first MOBA games to feature an NFT system.
Published by WolfFun, this game challenges players to enjoy a fun new MOBA game where you can buy unique NFT characters. You'll also get free characters when you start today, but you can invest real money into buying fantastic characters as well.
You can then hop on matches, and you'll realize that its gameplay is similar to Brawl Stars. There's the Deathmatch mode, where you can form a group of 4 and fight against another team. There's also the Tower Destroy, Superstar, and Battle Royale!
Amazing NFT MOBA Game
If you're looking for MOBA games to play, there are so many of them right now. There are the ever-popular Mobile Legends which feature hundreds of heroes and skins. There are also many unique ones like Pokémon Unite, which features characters from the Pokémon universe.
Over the past months, NFT games have taken the world by storm! Today, many people are looking to play NFT games because they're fun and allow them to earn. With Thetan Arena, you can easily enjoy a fun MOBA NFT game!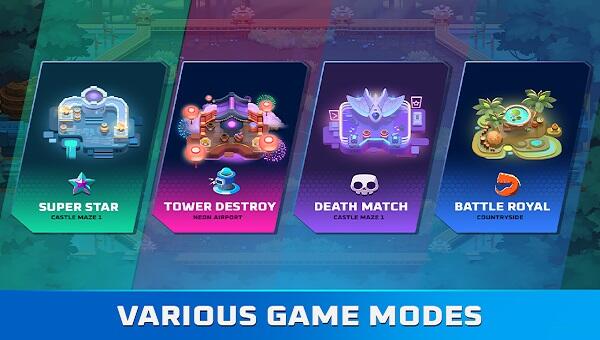 This is the world's first MOBA NFT game that you can play for free today. Here, you can buy heroes with unique skills and abilities. You can buy plenty of heroes like Raidon, Big Papa, Serp, Veinka, SERP, Cluster, and many more in this game.
The way you earn here is to trade your heroes with others and sell them as well. But if you want to enjoy the MOBA experience, then this one is highly unique as well.
This game features gameplay similar to Brawl Stars, where you can use skills and weapons to fight.
Thetan Arena Highlights
If you're searching for a new NFT game to play, then Thetan Arena is the game for you.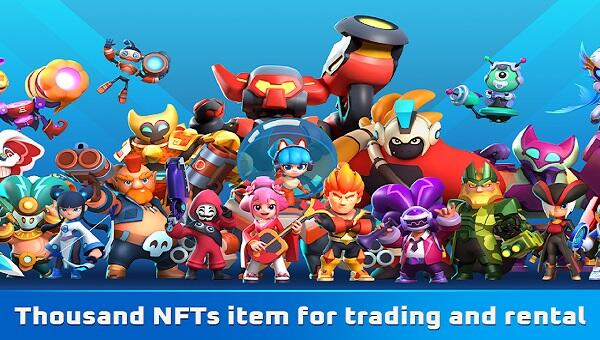 Free NFT Game – Over the past months, we've seen many NFT games being introduced worldwide. Many people are into NFTs today since it's a great way to earn money while at home.
There are many things you can do with NFTs, and they also made their way into games. Today, you can play many NFT games like Mir4, Axie Infinity, Binemon, and more. But Thetan Arena is unique as it's the first MOBA NFT game that you can play today!
Here, you can collect many heroes with different skills and abilities. You can create various combinations so you can fight against tough opponents worldwide here. You can also enjoy so many heroes to buy here using cryptocurrency, and you can then sell it later on for a profit.
You can also trade items and skins on the marketplace if you want and sell them. There are many enjoyable and new features to enjoy in this game today. Even if you're not interested in NFTs, it's a great MOBA game to play!
Unique game modes – In Thetan Arena, you'll be able to play in various game modes available today. There's the Deathmatch, where you can play in teams of 4 as you try to kill other players. Then, there's the Tower Destroy, a classic MOBA game mode that you can enjoy today.
Then, you can also enjoy the Superstar mode, where you'll need to gather superstars quickly before the enemies. Lastly, there's the Battle Royale, where you'll need to be the last one standing in a match of 42 players!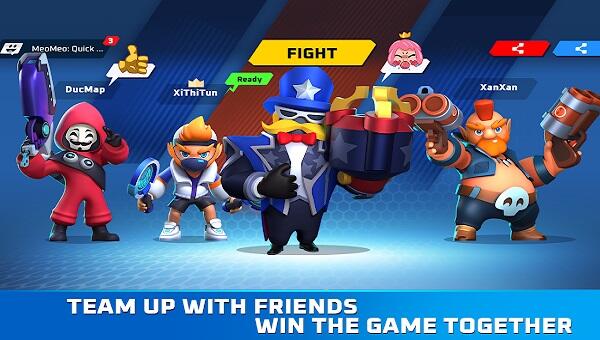 Buy heroes – What makes Thetan Arena exciting is that there are a lot of heroes available today. Even though it's new, there are more than 30 heroes that are still being released now.
Here, you can get free heroes, and you can buy new heroes through cryptocurrencies. You'll then be able to enjoy heroes with unique skills and abilities that you can use in battle. Here, you can trade heroes, skins, and other items in the marketplace to earn crypto and money.
Other cool features – This game features a lot of rewards for every achievement that you get. You can also enjoy the guild quests and wars today. There's also a pet system, ranking system, tournament, and many more cool features here!
Download Thetan Arena APK – Latest version
If you're looking for an excellent NFT MOBA game, download Thetan Arena today and enjoy a unique experience.