The Origin Mission Mod APK 0.1.1
Love classic FPS games? Relive your Counter Strike glory in The Origin Mission today and enjoy real-time shooting combat! Enjoy plenty of weapons and maps.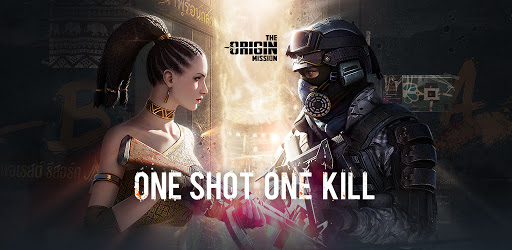 | | | |
| --- | --- | --- |
| | Name: | The Origin Mission |
| | Updated: | |
| | Compatible with: | Android 4.4+ |
| | Last version: | 0.1.1 |
| | Size: | 89M |
| | MOD: | No MOD |
| | Category: | Action |
| | Developer: | D.D.D. |
| | Price: | Free |
| | Google Play Link: | com.ryipgx.tom |
The Counter-Strike era is what created so many shooting games back then. A lot of games tried to compete with its popularity and a lot of players became fans of the game. Now that there are plenty of battle royale games that you can play today, some players are missing the classic games. The Origin Mission brings back the classic shooting console-like game where you can enjoy various objectives! It looks and feels just like Counter Strike but with more realistic graphics.
Developed by D.D.D, this game lets you create a character and join in one a variety of game modes today. There's the classic 5v5 Team Arena where the first team to score the goal wins. Then, there's the Casual Demolition, Demolition Contest, 4v3 Endgame, and Bomb matches. As you know, there's the classic bomb match where there's the terrorist team who will plant the bomb and the counter-terrorist team in charge of defusing it. Collect hundreds of firearms here as well as skins!
Classic Shooting
There are a lot of shooting games today that are trying to emulate Counter Strike. The franchise after all singlehandedly established the FPS genre after a lot of successful games. But now, battle royale games are dominating the field and hundreds of these games are now available to play. But if you're tired of the same old games, you see today, it's time to bring back the classic FPS! The Origin Mission is a unique one today that brings back the old-school shooting game you love.
At first glance, it looks just like CS:GO but with added features and a more realistic gameplay. This game is console-level which means that you can enjoy it just like you're playing in a real computer game. With this game, plenty of game modes such as the Demolition Contest which is the bomb mode. Here, there are two teams that will switch sides at halftime. One team is in charge of planting the bomb at the bomb sides. And the other team will try to eliminate the other or defuse the bomb.
Then, there's also the Team Arena, Casual Demolition, Endgame, Score Battle and casual modes.
The Origin Mission Features
The shooting genre today is populated mostly by battle royale games. But if you're looking for an old-school game with a hint of modern graphics, try The Origin Mission.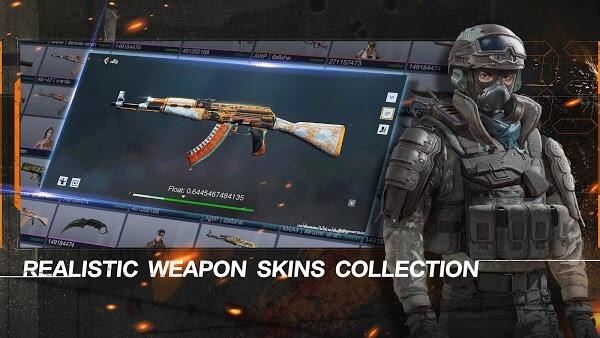 Enjoy the Classic FPS – Shooting is the most popular genre today thanks to numerous battle royale games like Fortnite, Rules of Survival, Free Fire, and many more. These games offer an even playing field for players and only their skills will determine the results. But if you miss the old-school shooting games, then it's time to download The Origin Mission! This looks just like Counter Strike: Global Offensive but for mobile. If you're a fan of the franchise, then you'll love the game.
Here, you can play in a variety of game modes just like from the original franchise. You can participate in the Demolition Contest which is a 5v5 match that enables you to be part of one of two sides. Here, one team is in charge of planting the C4 in designated locations while the other will try to defuse it. Then, there's the Casual Demolition, Team Arena, Endgame and Score Battle.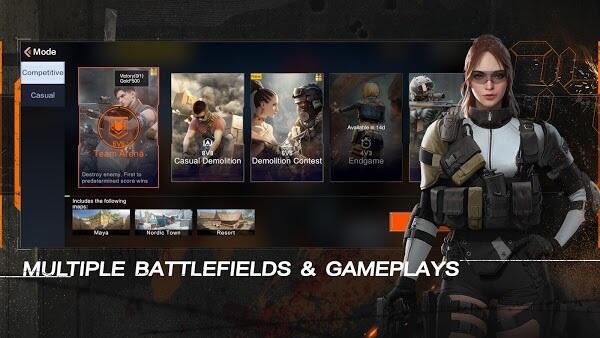 Enjoy Plenty of Game Modes – As you know, there are many game modes you can enjoy playing in here. First, there's the ever-popular Demolition Contest which is the classic bomb match. Here, there's a team in charge of planting bombs and the other will try to defuse it. Then, there's also the Team Arena where you just need to destroy the enemies. The first to reach the pre-determined score here wins! Then, there's the Score Battle which is a team match but with individual scores.
Here, you'll randomly spawn anywhere on the map and the player that has the highest scores at the end will get the best rewards. There's also the Endgame which is a fun one today.
Multiplayer – This game is a multiplayer one that you can enjoy today. This means you can enjoy this game with friends or with other players worldwide. Here, you can compete in real-time against the very best to ever play.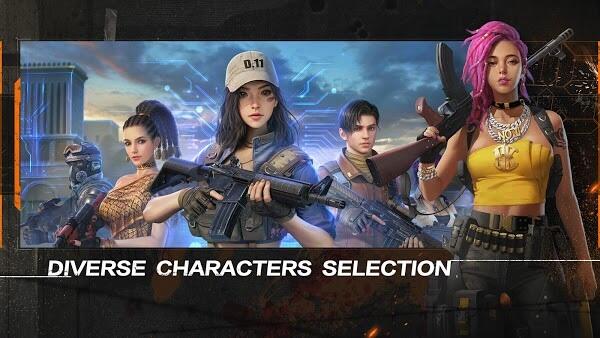 Hundreds of Firearms and skins – There are also plenty of classic and modern weapons you can unlock in this game. There's the AK-47, AWP, P90 and many more! Each gun costs money and you can buy them at the start of each match. You can also unlock skins and enjoy painting the guns.
Graphics and Maps – In this game, you can enjoy 3 maps today: Maya, Nordic Town and Resort. Maya is similar to De_Dust 2 of Counter Strike!
Download The Origin Mission Mod APK – Latest version
If you're someone who loves Counter-Strike, download The Origin Mission now. Enjoy a classic FPS battle now.