Tapmad TV APK 6.2.50
Tapmad TV APK download allows you to stream over 80 TV channels free of charge. You will get the latest movies, live news, dramas, and sports any time you want!
An In-Depth Analysis of Tapmad TV App APK Download
Tapmad TV is Pakistan's leading entertainment application. It offers an array of local and international channels, with numerous fans beyond Pakistan. The app guarantees HD streaming for unmatched clarity.
This application has over 80 channels at your disposal! This diversity ensures that you get everything you need on the app. Whether you are a sporting enthusiast or a movie buff, this application has something for you.
Even better, the Tapmad TV latest version APK download is pretty lightweight (only 15M). It is also optimized to work well with Android 5.0 and above devices. As a result, you will not experience lags or delays when streaming your favorite content.
Guide on Using Tapmad TV APK Free Download
This application is designed with simplicity to ensure that you access the content you need without wasting much time. It has an intuitive design, meaning you will not need to fumble through menus.
When you download it, you will access the dashboard with several icons. The content is classified into Live, Movies, Shows, Catchup, and News. This classification helps you narrow down to your ideal content.
Once you select your desired content, you will choose the preferred channel from the many listed for each category. This allows you to move through the list quickly.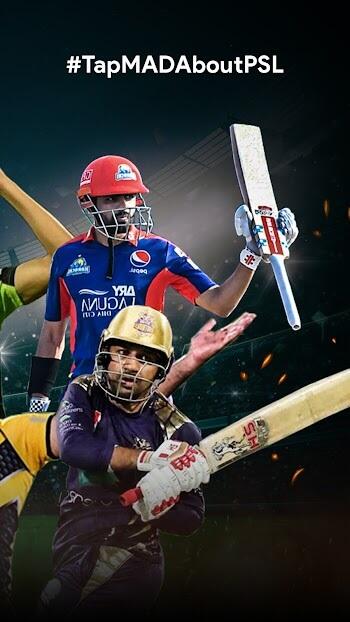 You can also search for a specific movie or TV show using the search icon. It directs you to results filtered by relevant fields such as year of release, cast members, and language. This search functionality makes it easier for you to get the content you want.
You will see the progress bar on the top as you continue with your streaming escapades. You can pause or stop the content using the relevant buttons. It is also worth noting that the app creates custom playlists based on your preference.
Highly Relatable Homepage Arrangement
The homepage is simple to navigate since it has clearly-labeled sections. The categorization is as follows:
Trending Live Channels. This section highlights the live channels you should tune into. You will get sports, news, and entertainment streaming in real-time.
Tapmad Exclusives. This section highlights special content not available on any other platform. It allows you to access the latest and most popular shows, movies, and news. It also includes the content loved by the majority of the app's users.
Must-Watch. This section highlights the most sought-after movies and shows. It is a perfect way to discover the hidden gems of the app.
Popular Movies & Originals. This section highlights the most popular movies and shows. Here, you will get a wide range of content from dramas to reality TV series. You will also get freshly released content.
Unique Features of Tapmad TV
Over 80 TV Channels. Tapmad Live TV APK free download has over 80 TV channels at your fingertips. With this variety, you will get the latest movies, sports, news. It is particularly popular with cricket highlights and music entertainment.
Unmatched Quality. This application ensures that its users have access to HD streaming. You will not experience lags or stuttering when watching entertainment content on the app.
Personalized Playlists. The app creates customized playlists based on your preferences. This increases the likelihood of you catching up with trending content in your area.
User-Friendly Interface. The app ensures its users can access the content they want without much struggle. The intuitive design makes it easier for new users to navigate through different categories and select their preferred content.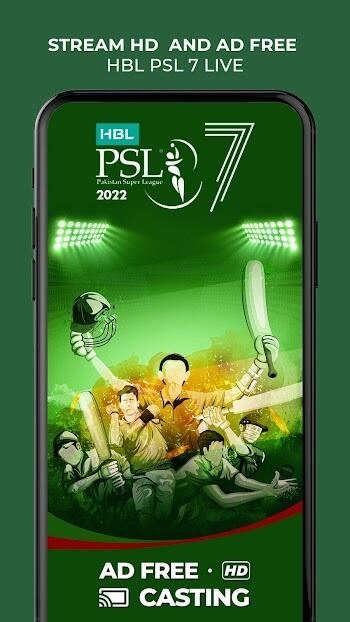 Ad-Free HBL PSL Live Streaming. Unlike other entertainment apps, this one does not have commercials. This means you will get to enjoy uninterrupted content.
Free to Download and Use. With this application, you will get more than 20,000 on-demand videos without paying a cent. However, you can upgrade your Sim card to Tapmad TV Premium APK and access unlimited content. The upgrade is easily achievable using Simpaisa on Credit Card, Easypaisa, and JazzCash.
Live Chat Option
As you stream your favorite HBL PSL 7 live or EPL matches, you can chat with your friends. The chat section enables you to share your thoughts regarding the content. This is an excellent way to make new friends on the app.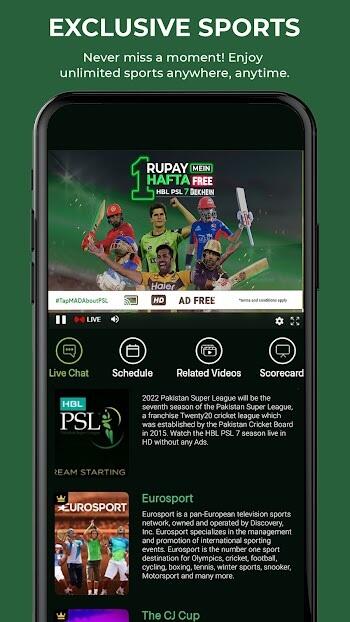 Additionally, you will experience exclusive sports moments where you discuss the latest events with other sports enthusiasts. The opportunities are endless on this platform, making it a good place for fun chats.
Tapmad TV APK Download
The modded version of this application is available on various third-party APK download sites. It requires you to enable downloads from unknown sources and have a working internet connection. Here are the benefits of the modded version:
Unlimited Content Access. You get access to unlimited ad-free content without restrictions.
Unlock Premium Channels. The modded version of this application allows you to unlock premium channels on your smartphone. This way, you do not have to upgrade your Sim card or depend on third-party platforms for this purpose.
New Features Added Regularly. Modded versions of this app are regularly updated with new features, bug fixes, and performance improvements to give you a better experience using the app.
Conclusion
Tapmad TV provides its users with a variety of live channels. It is the best app to watch Pakistan Super League 2018 HBL PSL 7 live.
Additionally, the app has movies, shows, a live chat option, and ad-free HD quality content. It is your ideal app regardless of age or location.