SonyLIV APK 6.15.60
Download SonyLIV APK Education learn academy - Latest Version - Free for Android. Get the best in Indian and English video streaming from Sony Pictures Networks India.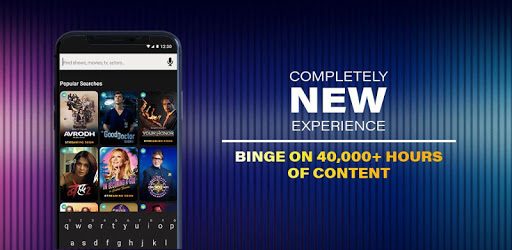 18 years of Sony media content all available on one amazingly packaged streaming service. Can you even imagine? Well, it's a reality, and it's right here – Introducing SonyLIV, brought to you by Sony Pictures Networks India.
Get over 40,000 satisfying hours of hit Indian television series, worth binging. Grab yourself a couple of snacks, invite your friends over, sit back and enjoy. Amazing moments of online streaming are awaiting you, simply download SonyLIV for Android to begin the viewing experience.
See more apps like SonyLIV: WeTV APK and Hotstar APK
Top SonyLIV Programs
Popular Indian Series
Here are some of the more regarded watches available on the app:
Avrodh: Watch this political thriller series reenacting the events of first surgical strike of India. Enjoy an amazing and suspenseful story based on the novel "India's Most Fearless" written by Shiv Aroor & Rahul Singh.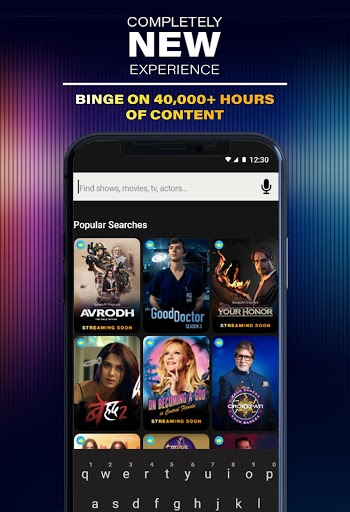 Your Honor: Another great watch, based on a similar Israeli television show. This web series follows the story of Bishan Khosla, as he defends the accusations against his son, following a hit-and-run. Can this honest and good-hearted judge protect is family?
Undekhi: Check out this SonyLIV original series – Experience the life of Rishi as he witnesses a murder during a wedding in Manali. He puts everything on the line to make sure this murderer gets what they deserve.
Fortunately, these are just a few out of a wide selection of different Indian series available for streaming. Make sure to check these specific ones out, as they're highly recommended and popular titles.
Popular SonyLIV USA / English Programs
And for the US viewers, SonyLIV has its fair share of different shows, videos and broadcasts to go around.
LIVE Sports: Get all of the latest in international sports programs. Some of the different sports available are – Olympic events, WWE, Basketball, Football (American and International), Racing, and tons of other great sports.
WWE Universe: The top smack down fights and head-to-head grudge matches can also be streamed, right here. These include – WWE Raw, NXT, Smackdown, and many more different fan favorites in Wrestling.
Other popular shows:
Children's Series: The sheer amount of content isn't just limited to adults either. SonyLIV series also expand to kids of varying ages. Likewise, any member of the family, no matter how old, will surely find something they love from this app.
Subscription Plans
Unfortunately, you will need a premium subscription in order to access all programs available on SonyLIV. Indian services will be paid in Indian Rupees (RS). Furthermore, the USA version of the app available will obviously be paid in US Dollars (USD).
Here are the rates for the plans available (Note: Unfortunately, these plans are only available on one device at a time).
SonyLIV Premium APK - Free subscription