Talking Tom Gold Run APK 6.9.0.3894
Download Talking Tom Gold Run Apk Latest Version Free for Android to enjoy the endless running fun. There are other features to enjoy.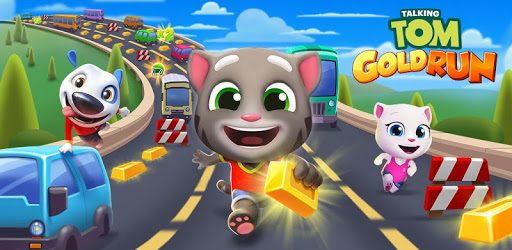 Talking Tom Gold Run is an action game. In this game, players will run and chase after the robber. The aim is to explore the endless and fun world in Talking Tom Gold Run. This is one of the coolest games you'd install on your mobile device. The game is mainly about dashing, jumping, running, and getting an epic adrenaline rush.
Download this game to feel the rush. Here are some of the things you'd find in the game:
Running Action
The main thing for players in this game is to enjoy the fun and exciting endless runner. Robbers will steal gold, and you'd chase after them. This will make it easier for you to unlock new worlds in the game. You've never played an adventure like this one.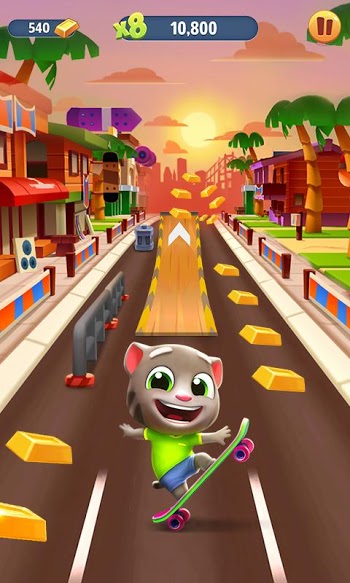 Download the game now and show that you have what it takes to win as you run through different worlds. There's so much for you to win by racing and running. Becoming the best runner is not an arduous task to accomplish in this game. It is worth mentioning that there are different missions to complete and earn cool rewards.
Robber Run and Chase
The gold in this game just got stolen by a sneaky raccoon. Your duty is to get all the gold back. Once you have done this, you can use the gold to upgrade and build homes. It is important to note that this home is for Talking Tom and his friends.
New worlds will be unlocked as soon as you finish these homes. Feel free to explore these worlds and also race through them. The fun is an unlimited one.
Raccoon Boss
He is the bad guy of the game, and he'd do anything to stop you. Therefore, you'd have run through the game and also dodge different obstacles.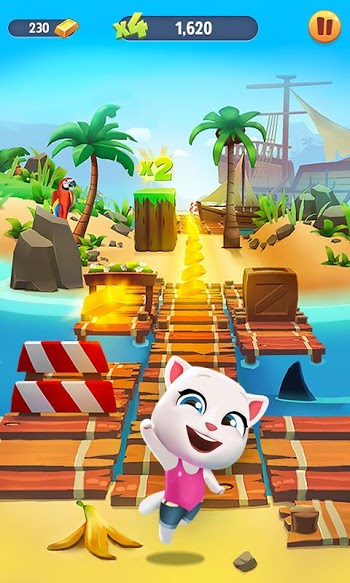 The goal is to take down the robber's truck in the boss fight. There are chili bombs you can throw at the boss till he gives up.
Special Characters
There are different characters to use in this game. Some will help run faster than others. What's amazing is that you can use cool tricks with these special characters.
The characters include Super Tom, Shark Hank, and Princess Angela.
Talking Tom Gold Run Apk Free Download
Download the Talking Tom Gold Run Apk Free Download to enjoy the following features: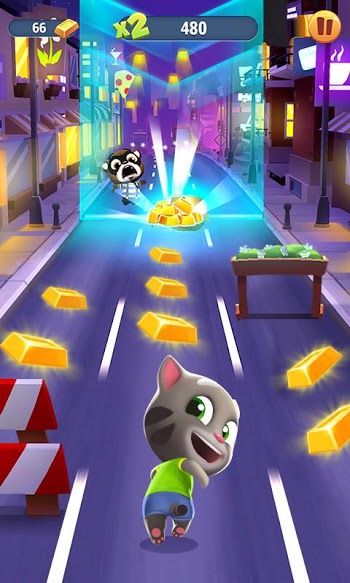 Conclusion
Download the latest version of Talking Tom Gold Run on your device, and enjoy the endless running.