Talking Larry APK 3.3
Download Talking Larry APK have fun interacting with a jovial bird known as Larry. The feathered friend will light up your world and eliminate boredom for good!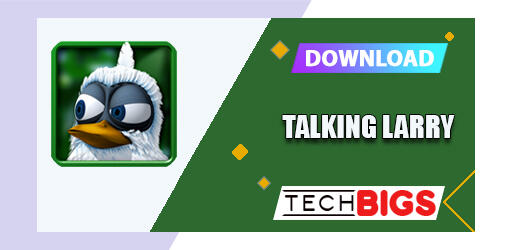 | | |
| --- | --- |
| Name | Talking Larry |
| Updated | |
| Compatible with | Android 4.0.3+ |
| Last version | 3.3 |
| Size | 20 MB |
| Category | Entertainment |
| Developer | Outfit7 |
| Price | Free |
Interesting Details about Talking Larry
Talking Larry is a casual game with simple yet exciting gameplay. It offers you all the time you need to interact with Larry, a lovely bird that can whistle and sing.
The developer used simple graphics and super cool sound systems to ensure that you enjoy every minute you spend in the game. It has a soothing effect that will leave you asking for more game time!
Even better, Talking Larry App for Android is super light. It requires approximately 20MBs of your storage space. You should also ensure that your device operates on Android 4.0 and above for guaranteed functionality.
How Talking Larry the Bird APK Works
The Talking Larry game has straightforward gameplay. All you have to do is tap the screen to interact with Larry. The app will respond in different ways each time you tap it. Try tapping Larry and watch what happens next!
Some of the activities that you can undertake with the Talking Larry Bird APK include:
Undo the bird's mess and make it happy all the time
Make Larry fly by simply tapping your finger on his cage. You can also play with him directly without undoing the cage to watch him peck for food or sing and dance.
Feed Larry different types of food each time you tap the screen
Watch Larry change moods as you interact with him through tapping, whistling, and more.
Additionally, you can listen to Larry whistling or singing. To facilitate this, you will have a piano that you can use to play the tune for him.
Highly Intuitive Controls
Talking Larry App was designed with an easy-to-use interface. The simple swipe and tap functions enable you to carry out all the activities with ease.
The simple controls ensure that you concentrate on the gameplay fully. It is ideal for both amateurs and experienced gamers. The game is good for children.
Talking Larry Soundboard
You can switch between different modes with a simple tap. At the same time, you don't have to worry about losing your progress because the app syncs across platforms.
Even better, Larry's voice and actions change depending on what mood he is in – proud or sad – and what you ask him to do.
Talking Larry Download Features
Share Songs on Facebook and YouTube. The app allows you to unleash your music talent and play various songs as your Talking Larry whistles along. What's more, you can share the music links on Facebook and YouTube.
Hit Larry with Lightning. You can anger Larry by tapping the lightning button and watching him explode into a million pieces! However, there is a catch – you can tap him back to life.
Pull the Cage over Larry's Head and Watch Him Run Amok. Just like with lightning, you can also hit Larry with his cage and see what happens next. The feathered friend will probably shed a few tears and then run around the screen.
Fun Ways to Enjoy With Your Feathered Friend
Use a Whistle to Make Him Sing. To start this activity, you need to tap the whistle icon on your phone's display. You can recognize it by its shape – two small triangles pointing to each other.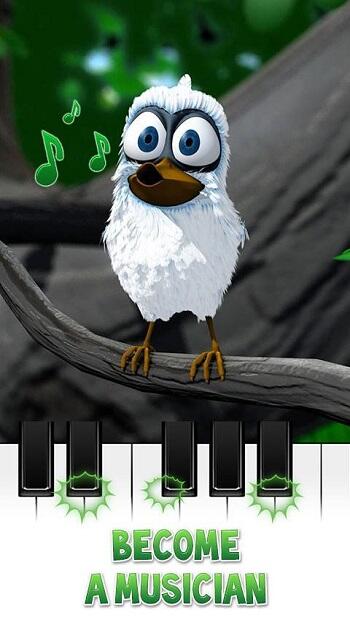 Dance with Larry by Tapping the Dance Icon. Find the dance icon on your screen. When you tap it, Larry will come to life and start dancing in delight!
Call Larry for a Meal by Tapping the Food Triangle. You can recognize this triangle with its red color close to the cage with blue bars. Tap it to make Larry peck at the food you have placed on his tray.
Speak Directly with Larry by Tapping the Red Circle with a Sound Wave inside. This icon is located close to his cage and can be identified from its red color. Just tap it and start talking directly to him!
Talking Larry APK Download
You can get the Talking Larry the Bird APK free download from various third-party websites. Here is a step-by-step guide on how to achieve that:
Activate the Download from Unknown Sources Option. Open your phone's Settings menu and scroll down to the bottom of the page. Find the option that says Security and tap on it. Now, you will be able to see another new option labeled Unknown Sources. Activate it by tapping on it once with your finger.
Visit Your Ideal Third-Party Website to Download the APK.
Look up Talking Larry in their search box so you can find it easily.
Tap the Download button on their website.
If you are prompted with a pop-up message on your display, go ahead and tap on OK to complete the installation process.
Click on install and launch the app to access the game's UI
Conclusion
Talking Larry the Bird allows you to have a great time together with your feathered friend. It offers many activities to enjoy. Talking Larry app also comes with a wide array of benefits, so download it right away!