Sweet Crossing APK 1.2.7.2074
Download Sweet Crossing APK Latest Version free for Android. In this game, you can control adorable animals and compete to eat fruit.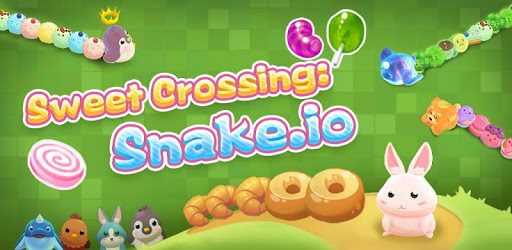 It's time to start racing to eat as much sweets as possible. Select your favorite cutesy animal and start playing! Sweet Crossing Snake io is a fun game that anyone can easily play and have a blast!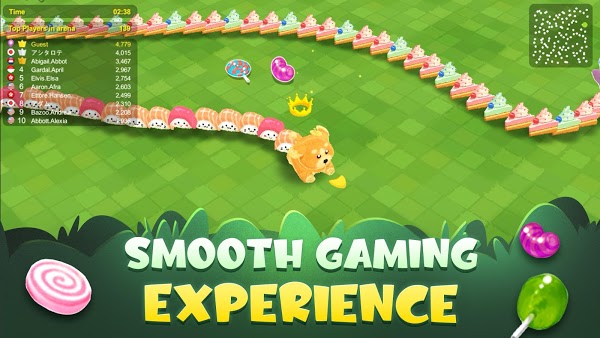 What are you waiting for? You too can get in on the fun by download Sweet Crossing Snake io for Android now!
Sweet Features
Easy to controls gameplay. No lags or drops in frame rate as you play!
Grow your animal's trail by eating sweets. Continue to eat all different types of delicious food to grow the path of your animal.
Unlock tons of cute and amazing skins for your "snake". You can purchase different skins from many different types of animals, all equally adorable. It's just a matter of which one do you prefer to use.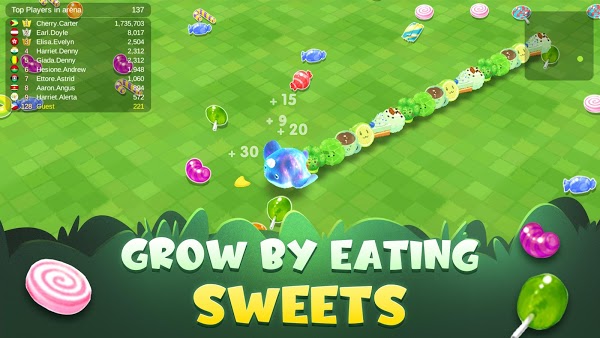 Cut off your competition to have them start over. In order to win, you'll need to continue to grow more and more, until you're the biggest around. Seems easier said than done, though.
Adorable graphics of all the different animals and fruits will have anyone wanting to keep playing.
If you're up for it, test your luck and begin eating!
Sweet Crossing Snake io APK Free Download
You can also download the Sweet Crossing Snake.io APK Latest Version to enjoy loads of extra fun in your experience! Instead of continuously playing with the sole objective of unlocking more content, you can skip this altogether.
What we mean is, with this modified file, you can have.
This addition will give you access to all the money you will ever need in-game. So go ahead and buy all the adorable and cute skins you want from the very beginning. Nothing is stopping you from enjoying the entirety of the game now.
Go ahead, download Sweet Crossing APK for Android and enjoy the game the way it should be!