Surfshark VPN APK 2.8.5.1
Download Surfshark VPN APK – Latest version – Free for Android if you want to have a free VPN app to protect your data while browsing your favorite websites!
The internet houses billions of websites. Among these sites are several we use frequently such as Facebook, Twitter, Instagram, Google, YouTube and many more. But did you know that the internet isn't a safe place like we know? This is because we are vulnerable to hackers if we leave our IP address open.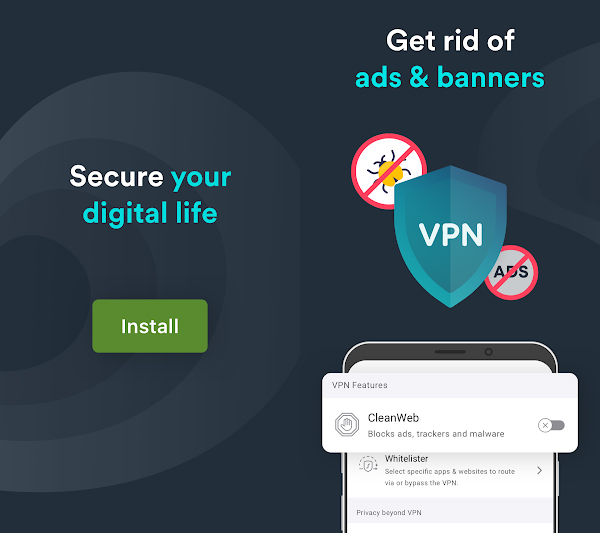 For this reason, there are a lot of VPN apps out there that offer protection for everyone. However, not a lot of them offer security quite like a few ones. Surfshark VPN is a secure and free VPN app that offers total protection. In here, you can access over a thousand servers in different locations around the world! Additionally, there are other features that you'll like.
Intro to Surfshark VPN
The internet has provided us with a bunch of resources that we use frequently. Whether we like it or not, today we use it a lot for a variety of things. For our business, personal needs and leisure. There are too many things you can do with a lot of websites.
However, the internet also has become the number one playground for hackers trying to steal precious data from tons of users. If you don't want to get your data taken, it's in your best interest to get a VPN app that will protect you. Surfshark VPN is one of the best and most popular out there with over a million downloads right now. Aside from the usual VPN protection, the app also allows you to automatically disconnect to the internet when the VPN connection dips.
Features of Surfshark VPN
Surfshark VPN is an incredible app that offers total online protection for you and your family. This app packs everything you need and more! Here are its features: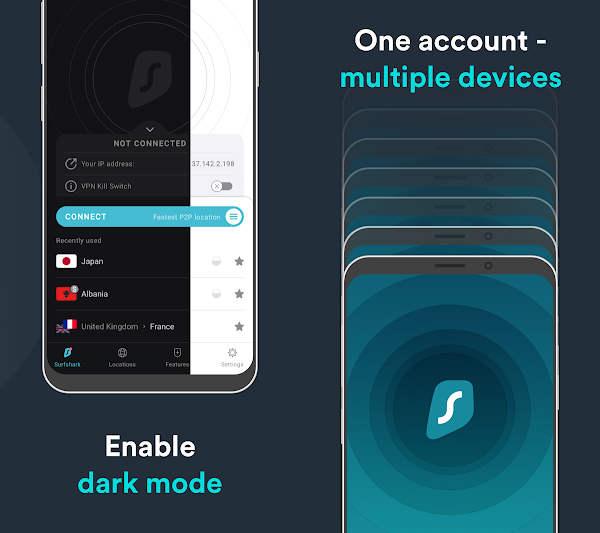 VPN Protection – The internet is truly a place where there are tons of resources ready for use. However, if you're not careful, you can get your precious files stolen in a blink of an eye! This is because attackers have been evolving every day to keep up with the changes in technology. So, how can an ordinary internet citizen protect his/her data? By using a Virtual Private Network (VPN) of course! Surfshark VPN offers this service that allows you to protect yourself from ISPs collecting data. Now, you can surf the internet without worries that your data will be stolen.
Unblock content – There are a lot of websites currently in the internet right now. While we can access a lot of websites for the most part, there are blocked content that will sometimes be a pain to deal with. But if you're using Surfshark VPN, you can easily bypass the restrictions! This app allows you to easily access any content you wish that has been blocked by the government or other entities. You no longer need to use alternative websites when you can access them using this app.
Emergency Failsafe – An incredible feature that makes this app so unique is the Emergency Failsafe. What this does is that it automatically disconnects your internet connection if the VPN connection drops. This means you can save a lot on mobile data! You don't need to worry about your mobile data consumption being consumed slowly since it has this feature.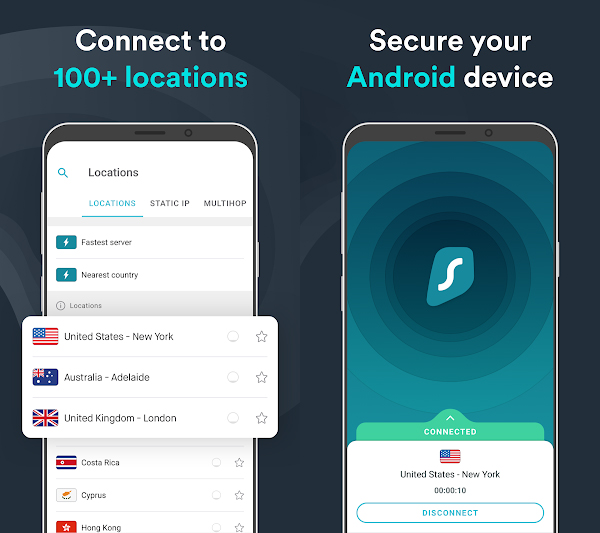 No logs and history – A true VPN app don't store data on the user itself. In Surfshark VPN, the app doesn't have a clue on what you're doing online! This is because it doesn't store any data on the user's searching behavior.
Variety of servers - Surfshark VPN offers over 1,100 servers in 60+ countries all over the world! This will allow you to instantly choose which ones you'd like to use.
Download Surfshark VPN APK for Free – Premium Account Free
Surfshark VPN is a great app that allows total protection for your data online! Download the latest version and unlock the full features!