Supertype APK 2.05
Download Supertype APK latest version and enjoy a mind-provoking puzzle game. You must find creative ways to eliminate objects, including using letter combinations.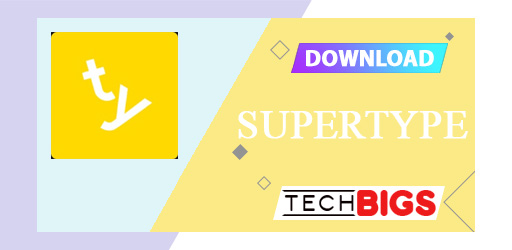 | | |
| --- | --- |
| Name | Supertype |
| Updated | |
| Compatible with | Android 4.0+ |
| Last version | 2.05 |
| Size | 36 MB |
| Category | Puzzle |
| Developer | Philipp Stollenmayer |
| Price | Free |
What You Need to Know about Supertype APK Download
Supertype APK 2022 is a puzzle game offered by Philipp Stollenmayer. It requires wits, creativity, and strategy to win.
The game is lightweight and compatible with most Android devices. Additionally, the developer regularly updates the app to ensure that you enjoy seamless gameplay.
Overall, this game is responsive and highly fulfilling. You will enjoy solving puzzles and rising through the ranks. The challenges become more complex as you rise! As such, you should only download Supertype APK for Android if you are ready to jog your mind!
How to Play Supertype APK 2.05
Supertype combines crossword and word searching elements in an amazingly unique way. You must stand on the gaming platform and drop a paper in a given position. Ensure that the letters point in the correct direction, sometimes towards a given black spot/hole.
You can attempt to break the layers. However, this will require more than a single black hole or even a blow dryer at any given time. As such, you can expect the game to become more complicated as you progress.
Your goal should be to clear the playing field as quickly as possible. The sooner you finish, the higher your ranking. However, the game is not about speed. It is about finding the right solutions to puzzles.
Using characters/letters to solve challenges and eliminate objects will be fun and captivating! You can shorten words by clicking on the screen, making it easy to find the right fit for each challenge.
Even better, you can create your custom levels. This feature is perfect for players who want more of a challenge. It also keeps the game interesting and fresh.
Unique Features of Supertype APK
Superb Word Connect Games. This game is one of the best words connect games you can find on the market. The combination of crossword and word searching gameplay makes it an amazing choice for puzzle fans. It is a sure way to stimulate your brain!
Immersive Experiences. You can play the game with friends. Work fast and accurately to find hidden words from a super mix of letters. It allows you to connect words horizontally, diagonally, and vertically.
Highly Addictive Gameplay. You can quickly become addicted to the gameplay, especially when trying to solve challenging puzzles.
Seamless Controls. The controls are easy to use and perfect for touchscreen devices. Swipe your finger in the direction that you want the paper to go. If it is not possible to move in that direction, the game will let you know.
Customizable Levels. Want a more challenging game? This game allows you to customize the levels to create harder puzzles. This enables you to personalize your gaming experience.
Stunning Graphics. The graphics are top-notch, making the game look amazing on your device. You will love the attention to detail that the developer has put into the game.
Regular Updates. The developer frequently updates the game with new content and challenges to keep you engaged. You can expect new levels, objects, and gameplay mechanics in the future.
Different Game Modes. This game has Master Mode, Words, and Cookie Words game modes. This diversity ensures that you will never get bored with the game.
Play Supertype Game Online!
Supertype can be played online with other players. You will need to create or join a game to play. The gameplay is the same as when you are playing offline. You will compete against other players to see who can clear the board first.
The game is currently available in English and 15 other languages, with more languages coming soon. You can connect with players from all over the world to compete in real-time.
Enjoy Word Shuffling Game Option
This game mode acts as the brain training level. It offers a new and unique gameplay experience. You will need to rearrange the letters to form words. This game mode is perfect for players who want a more relaxed gaming experience.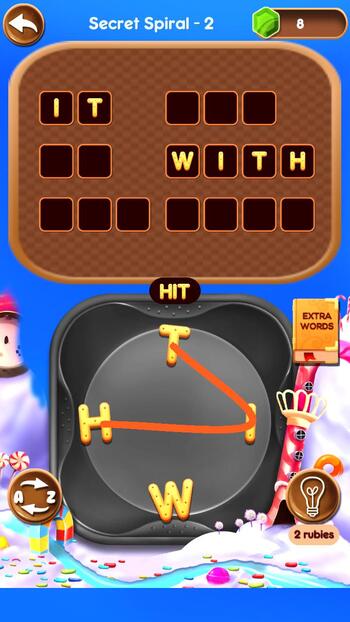 Additionally, beginners can begin with this level to stimulate their brains and learn how to play the game. You can quickly improve your skills and progress to more difficult levels.
A Highly Intuitive User Interface
Supertype has an intuitive user interface that makes the game easy to play. You can quickly learn how to play the game without any trouble. The controls are easy to use and perfect for touchscreen devices.
Swipe your finger in the direction that you want the paper to go. If it is not possible to move in that direction, the game will let you know. When standing on the platform, you can press enter to drop the papers. Ensure that you time your controls to drop all letters where they should be!
How to Download Supertype APK
You can download Supertype APK + OBB files from any reputable third-party website. Here are detailed installation steps:
Activate Installation from Unknown Sources. You can find this option in the Settings of your device. It is usually located in the Security or Privacy section.
Search for Supertype APK Download. Use a web browser to search for the Supertype APK file. Download the APK file and save it to your device.
Install Supertype APK. After you have downloaded the APK file, locate it in your device's file manager. Tap on it to start the installation process.
Overall, this process is simple. However, we recommend that you read the instructions carefully to avoid any installation issues. Additionally, you should download the app from verified sources to avoid malware and viruses.
Conclusion
Supertype is an amazing word game that offers a unique gameplay experience. The game is perfect for touchscreen devices and provides hours of entertainment. You can customize the levels to make the game more challenging.
Additionally, you can connect with other players from all over the world to compete in real-time. The graphics are top-notch, and the gameplay is easy to understand but hard to master. Download Supertype today and flex your brain!