Super Mario Run APK 3.0.28
Download Super Mario Run APK – latest version – Free for Android and experience the joy of iconic Super Mario levels.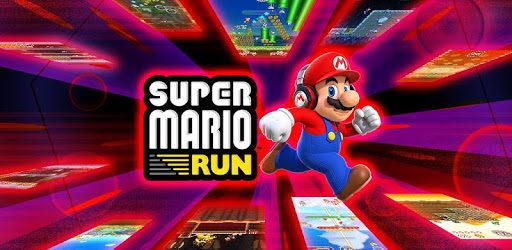 Super Mario Run is one of Nintendo's newest and best Android games. If you want to enjoy the magic of Mario on your phone (without having to buy a Switch or an older console), Super Mario run is the way forwards! Unlike classic Mario games, this one is much easier to play, as you only need to tap with one finger as your character keeps running in one direction. There's nothing to worry about but focusing on the tracks!
Each level has been uniquely crafted by the team over at Nintendo, designed to create that iconic Mario feel on a platform you can put in your pocket. Expect the same music, classic level design, and challenging platform puzzles as you'd find anywhere else. With over 1.5 million downloads on the store, this game has everything fans of Nintendo enjoy, and more!
How does Super Mario Run Work?
You don't need a fancy controller for your Android phone for Super Mario Run to work well on mobile. Using the game mechanic known as 'Endless Running', which is a bit like Temple Run, Super Mario Run only requires one finger to play. As you run you'll need to pull off plenty of well-timed tricks, from backflips to midair spins. These skills are what separate a noob from a pro player in Super Mario Run!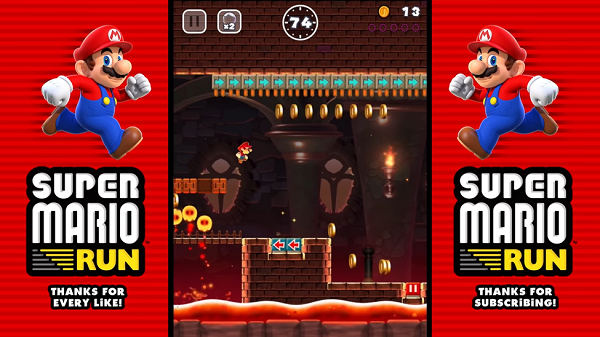 The Different Game Modes Available
There are four modes available in Super Mario Run: Toad Rally, Remix 10, Kingdom builder and World Tour. Try these all before you purchase the full version of the game or download this Super Mario Run APK. The four different game modes keep the game fresh as you play and unlock new levels, although the goal is almost always the same. Rescue the Princess from Bowser's evil claws!
The First Mode: World Tour
World Tour is the introduction to Super Mario Run. There are 24 different action-packed courses which gives you a great insight into how the game works, and also prepares you for the more difficult levels later on. This is classic Mario gameplay - you can collect 3 types of colored coins by competing with your friends on a leaderboard, and these courses are available for free.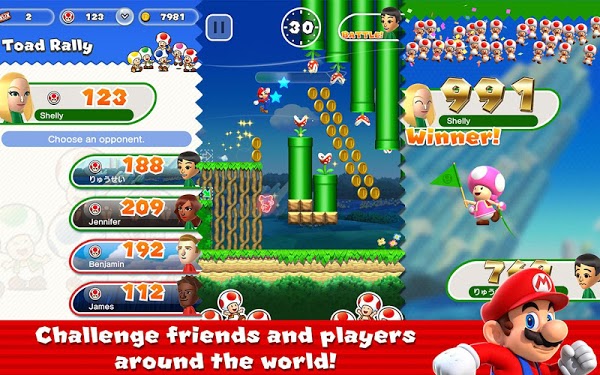 Remix 10
These are Mario courses designed for mobile play. How? They're much shorter than usual. This means players can pick up and go even when they only have a few moments to spare. There are 10 short courses which you race through one after another, competing against your friends and on the global leaderboard. Got what it takes to blast your way through these levels? They change each time, so stay alert.
Toad Rally
Toad Rally is the challenge mode of Super Mario Run. This is where you really get to flex your Mario style, pulling off trick moves, collecting coins, and acing your personal best time. There's a huge crowd of Toads watching and your success depends on how happy they are with your performance. Got what it takes to impress them all?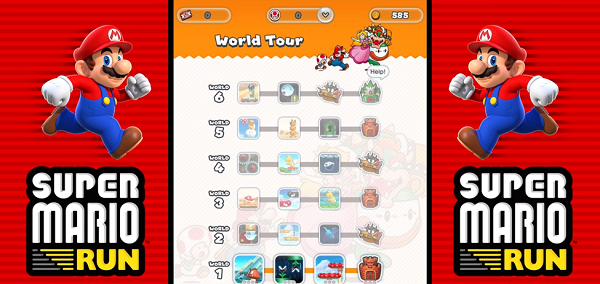 Kingdom Builder
A bit like Paper Mario Maker, Kingdom Builder lets you build your own courses. There are 100s of different items in the mode and you can create totally custom levels for you and your friends. As you impress more Toads (in Toads Rally) you'll unlock new pieces of kit for your level design, whether it's functional blocks or colorful decorations.
Super Mario Run APK
Want to race through all the levels on Super Mario Run? Download the apk to in the game and play the classic Mario!