Stick Battle 2021 APK 1.0.1
If you love stickman games, download Stickman Battle 2021 APK now! Enjoy a game where you can fight against enemies using your army. Fight now!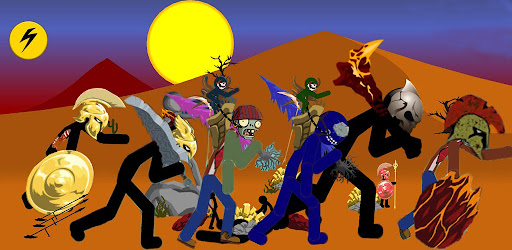 Stickman Battle 2021 APK – Stick Fight Game
Stickman fighting games are everywhere since they're one of the most accessible and most popular fighting games today. In these games, you can fight using stickmen that you can train and grow in numbers.
Facing an entire army by yourself is a fun way to pass the time, which is why these games are fun and popular. So, if you're searching for the best stickman fighting game to play, why not download Stickman Battle 2021 today?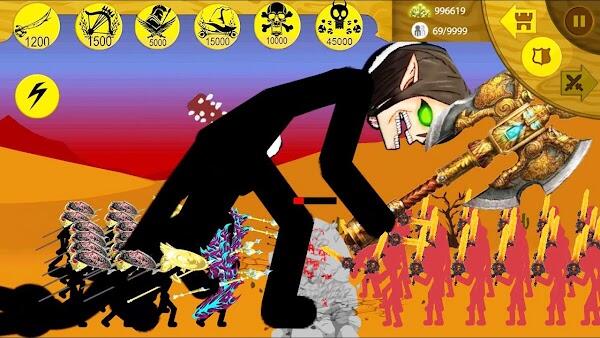 In this fantastic game from Senspark, you're free to fight with tons of different classes that you can enjoy. Here, you can enjoy many armies in other classes like Spear, Archer, Miner, Sword, Wizard, and Giant.
Each class has unique capabilities and purposes, and you'll need to use your resources wisely to conquer the enemies! Here, you can mine for gold using your miners, and then you can grow your army using the gold. Fight plenty of enemies and capture their territories today!
Fight Using Stickmen
The world of fighting games is riddled with plenty of high-octane action ones like Mortal Kombat, Shadow Fight, and more. In this genre, you can download the best fighting games that will fill your hunger for action and fighting.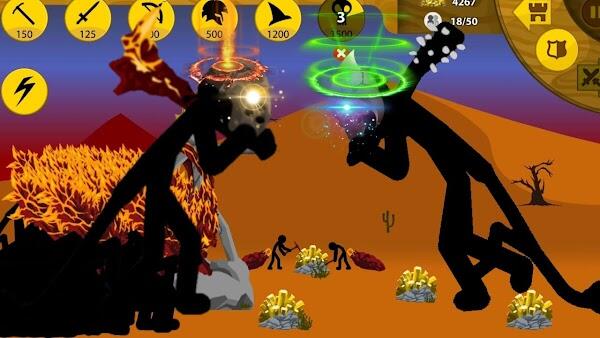 There are also unique ones like stickman fighting games which often feature anime shows. Unless you're a choosy person, you can enjoy many stickman fighting games right now! But Stickman Battle 2021 is a different game that you'll be able to enjoy today since it's a unique one.
This game lets you enjoy a fun and excellent stickman battle where you can freely strategize. There are various levels to play in Campaign Mode, where you'll fight against plenty of enemies in a fight for territory.
Here, you can engage the enemies with your armies consisting of a variety of classes. There are unique classes like Archer, Spear, Miner, Giant, Sword, and Wizard. Each class has unique characteristics and abilities that you can use.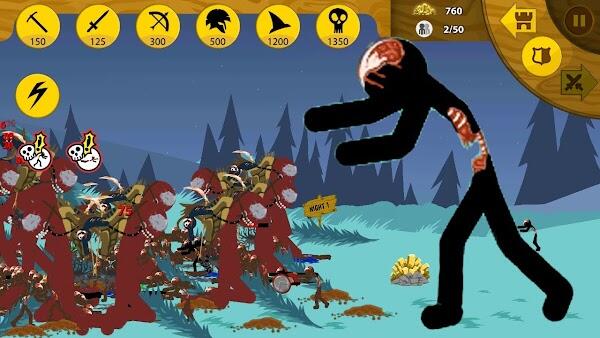 You'll be able to fight against plenty of enemies here as you increase your numbers and create many strategies.
Capabilities of Stickman Battle 2021
Stickman Battle 2021 is a new game to enjoy and download right now if you want fighting games.
Fight with stickmen – The fighting genre is filled with amazing games that you're free to enjoy right now. Feel free to download countless games today with 3D graphics that will blow your mind.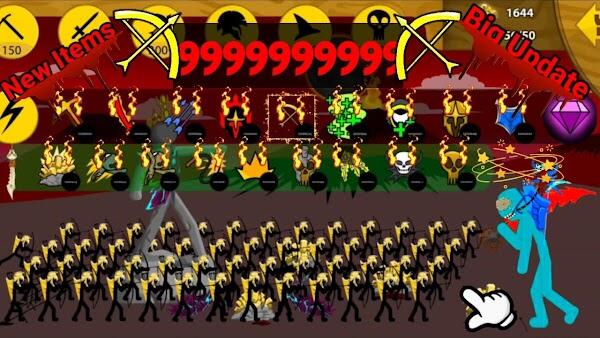 But if you're into stickman fighting games, you can also download a wide variety of them. These are games that will let you fight using stickmen in a fun premise today. One of the most amazing games under this genre is Stickman Battle 2021, and it's here to stay.
This is a classic tower defense game that has been ramped up to keep up with the times. Here, you'll be able to invade many territories and enjoy many levels today as you upgrade your army. Here, you can use your miners to get gold so that many warriors can fight for you.
You can unlock warriors in various classes such as Archer, Spear, Sword, Giant, and Wizard in this game. You'll be able to enjoy strategizing and fighting against solid opponents while using your finite resources.
Enjoy challenging levels – In Stickman Battle 2021, you can enjoy a fun game where you can play in more than 500 levels today! Enjoy the ultimate game of fighting, where you can deploy countless warriors in the field while using your strategies.
Feel free to enjoy the stickman fighting experience as you use your wits to control the battlefield and dominate. In this game, there will be many levels that will test your strength and wisdom today.
Various character classes – In Stickman Battle 2021, you can enjoy unlocking various warriors in different classes. There are multiple classes like Wizard, Spear, Archer, Giant, Sword, and Miner. Each class has unique capabilities and roles which will enable you to create various strategies today.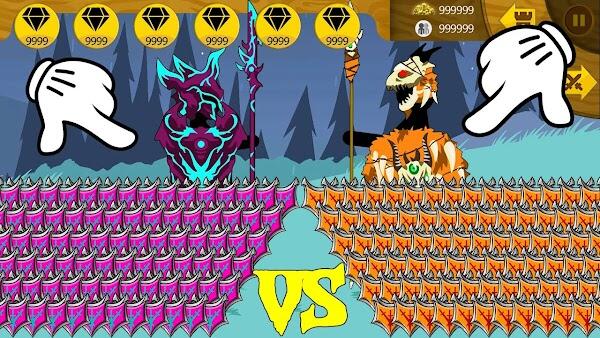 You can do so many amazing things today to win, and it's up to your strategies. To help you win, you can also buy countless weapons like Golden Spear, Rain arrow, Healer, and many more. Upgrading your items and units will let you conquer levels easier over time!
Multiplayer – Aside from the Story Mode, you can also enjoy a multiplayer experience here. Bring your best army in the field in a battle against other players worldwide today! Enjoy a fun fighting experience right now.
Download Stickman Battle 2021 APK
If you want to enjoy something new, try Stickman Battle 2021! This is a fighting game that will test your limits.