Used Car Tycoon Game APK 23.5.1
Download Used Car Tycoon Game APK latest version to test your business skills. You will start & manage a car dealership company to ensure growth and profitability.
About Used Car Tycoon Game APK
Used Car Tycoon Game is a simulation/management game offered by SuperMT. It tests your ability to run and undertake different tasks of a used car dealership company.
The objective is to make the company grow and become more profitable. There are different methods to achieve this, and you can try any or all of them.
The game begins with a small amount of money and a few resources. You will have to use these wisely to turn your business into a success.
There are different kinds of cars available in the game. You can buy, sell, or trade them. Each car has different features and prices. You will have to research the market and find the best deals.
Overall, this game brings out every element of running a business magnificently. You will have to make tough decisions, manage resources, and cope with different challenges. Download Used Car Tycoon Game APK for Android and start building your car yard today!
A Mind-Engaging Gameplay
This game is not child play! It requires focus, dedication, and an outstanding understanding of business. Your skills will be tested, and you will have to use all your wit and intelligence to succeed.
The gameplay is very realistic, and you will get a first-hand experience of managing a used car dealership company. Every decision will affect your operations – either positively or negatively.
You need to be careful while making any move. A wrong decision can lead to the downfall of your company. However, you can also use your business skills to turn the tables and make a profit.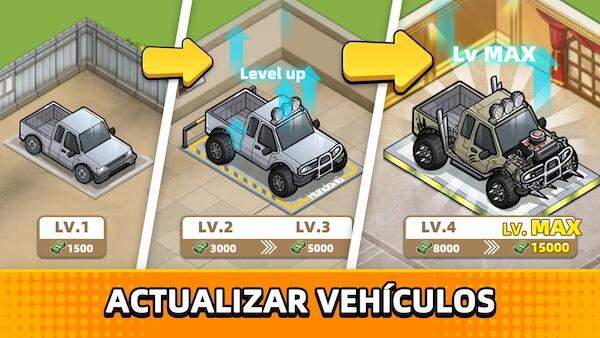 You will have to buy cars, renovate them, and sell them at a higher price. There is an auction system in place where you can buy or sell cars.
There is no end to this game. You can keep playing it for as long as you want. The objective is to make your company the best in the business.
Lots of Activities to Undertake
This game is not short of content. There is a lot to do, and you will never get bored. You can undertake different activities to grow your business, including:
Buying & Selling Cars. Just like any other business, you will have to understand the dynamics of supply and demand. For example, if there is a high demand for a particular car, you need to buy more of them. Similarly, if the demand decreases, you need to sell them off quickly.
Renovating Cars. Once you have bought a car, you will have to renovate it before selling it. This includes cleaning it, repairing it, and making any necessary modifications. Ensure that you meet all the expectations of the customer.
Trading Cars. You can trade/exchange cars with other traders. This is a great way to get rid of old stock and make some profits.
Hiring Staff. Never overlook the importance of hiring reliable staff. You will need them to run different operations of the business. From mechanics to salespeople, you need to have a strong team to support your company.
All these activities will ensure that you have a thriving business. You need to be smart and quick-witted to make decisions.
Grow and Expand Your Car Empire
Besides the primary objective of making profits, there is another aim in this game. You need to grow your company and make it the biggest in the business.
To achieve this, you will have to purchase new resources and upgrade your facilities. For example, you can buy a bigger plot of land to build a new car showroom. Similarly, you can invest in new machines to make the renovation process faster.
You will have to keep upgrading your company to attract more customers. The better the quality of service, the more people will visit your dealership. Keep expanding your business until you become the Used Car Tycoon!
Lots of Storylines/Mini-Games
This game is packed with content. In addition to the primary gameplay, there are also mini-games and storylines that you can enjoy.
For example, you can help villagers repair roads, participate in car races, or go on treasure hunts. These mini-games are a great way to earn some extra money. You can also use them to take a break from the main gameplay.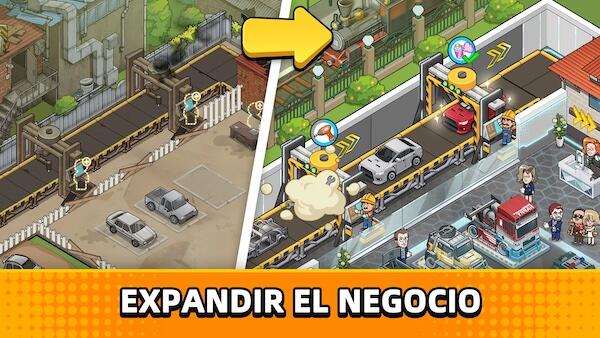 Additionally, you can work with taxi companies to design reliable and fuel-efficient cars. This will help you market your products to a wider audience.
There are endless possibilities in this game. You can keep playing it for hours and never get bored. The objective is simple – make your company the best in the business!
Outstanding Features of Used Car Tycoon Game APK
Collect Antique and Exotic Cars. You can buy both antique and exotic cars in this game. Antique cars are those that are no longer manufactured. For example, you can buy a Ford Model T or a Chevrolet Bel Air. These cars are very rare and highly sought-after by collectors.
Go the Extra Mile. In some instances, you may be required to use cranes to get car remains from rivers or even go spelunking in caves! Whatever you do, just ensure that you get the job done and earn a profit.
Real-Time Economy. The game has a real-time economy, which means that the prices of cars fluctuate just like in the real world. You need to be quick and buy cars when they are cheap. Similarly, you need to sell them off quickly when the demand is high.
Different Types of Vehicles to Work With. You will have lots of cars, ranging from offroad vehicles, sedans, old vans, compact cars, and many more. There are also different types of engines, such as gas, diesel, or electric. You need to learn about the different features of each car before you start trading them.
Many Customization/ Modification Techniques. There are different ways to modify or customize cars. You can change the color, add new parts, or even upgrade the engine.
Used Car Tycoon Game APK Download
The Used Car Tycoon Game APK allowing you to buy any car you want without worrying about the cost. You can also use this money to quickly expand your business.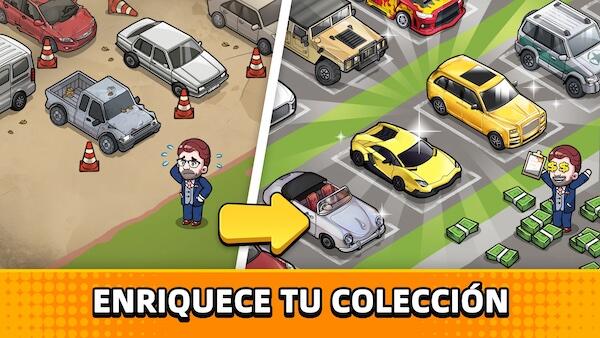 The Used Car Tycoon Game APK 2022 version also comes with all the DLCs, which means that you have access to all the content from the start. There are no locked items or features.
Even better, this version is ad-free! You can play the game without watching any annoying ads.
Conclusion
The Used Car Tycoon Game is an excellent business simulation game that allows you to experience what it's like to run a used car dealership. It has an impressive amount of content and features, making it one of the best business games on mobile.
If you are looking for a challenging and fun game to play, then you should check out the Used Car Tycoon Game. It is a must-have for all business simulation game fans!