Stack Colors APK 4.5.25
Download Stack Colors APK Latest Version free for Android and enjoy relaxing gameplay. You'll be required to move and stack same-colored blocks to earn bonuses.
This is a casual game that's designed using topnotch graphics. It requires accurate judgment and speed to stack cubes of similar colors in a relatively fast-paced environment.
The game was developed by VOODOO. Due to its casual and relaxing nature, it has been received well by gaming enthusiasts. It has more than 5 million downloads on Google Play Store!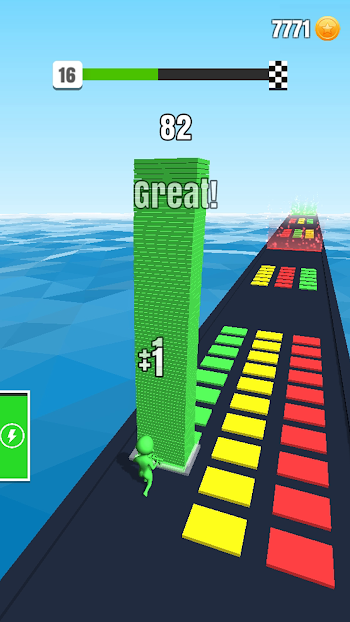 Its success can be attributed to its simple yet fulfilling gameplay. Even better, the game has simple controls that make it favorable for both experienced players and amateurs.
If you want to have fun during your leisure time, then you should download Stack Colors for Android latest version. The pocket version ensures that you enjoy the game from whichever location through your mobile device.
Gameplay Stack Colors casual game has straightforward gameplay. Your primary goal will be to control a pillar of blocks with similar colors and moving relatively fast.
The trickier part of the game is the fact that the pillar will keep growing! The taller it becomes, the more challenging it'll be to control it!
Also, you will be required to change positions as you try to match your pillar with similarly colored blocks. How well you change position without collapsing the pillar will determine how well you'll fare in the gameplay.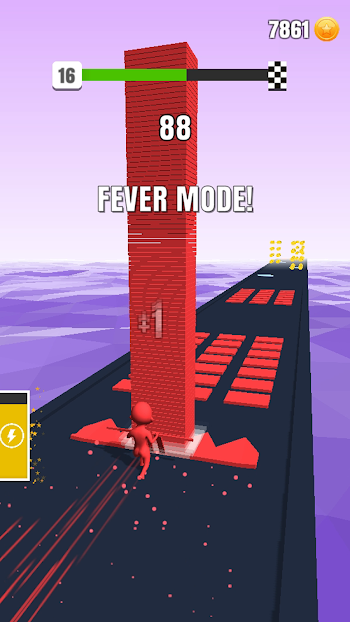 When you get to the finish line, you'll kick the blocks and earn a score boost. It'll be multiplied by a constant number depending on how far it'll fall from the finish line.
The higher the score you get, the better the gameplay becomes. You'll be able to use your treasures to unlock more sophisticated features and enjoy better gameplay.
Other Features of the Game
Superior 3D Graphics.This game uses exceptional graphics, which helps you to enjoy every minute of the gameplay. The high-quality 3D graphics allow you to see the finest details of the game. This way, you'll able to discern your next move without a hassle.
Easy Controls.The game has simple touches and swipes control technique. Holding your screen allows you to move the block forward along the track while swiping enables you to move it across the track. This helps you to match your blocks effectively and ultimately without a hassle.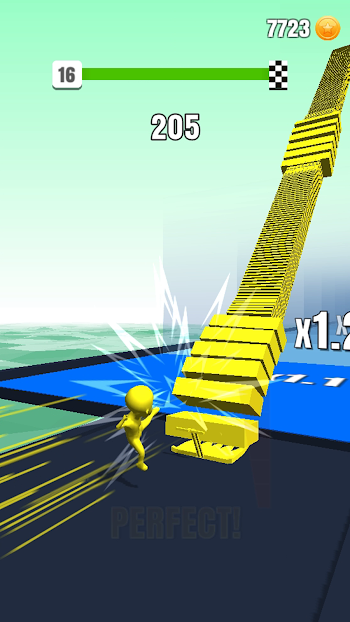 Generous Rewards.While this is a casual game, it gives you immense satisfaction when you get awarded for every effort you make, right? Well, the game has a unique way of rewarding you based on the height of your tower. The taller it is, the more satisfying it becomes. You should always aim at setting a new high score every time you embark on a game.
Frequent Change of Colors.When playing this game, you should always be alert since the colour of your blocks may change any time. When that happens, you should be ready to match the block with other blocks of the newly acquired color.
Stack Colors APK Latest Version Free Download If you want more enhanced gameplay, you should download the version of the game. It has more a more enhanced user interface and easy controls for optimal enjoyment.
If you're looking for a casual game, you should download Stack Colors. The game has superb matching challenges that'll keep you engaged while having fun at the same time.