Sprinkle Islands APK 1.1.6
Download Sprinkle Island APK latest version and test your firefighting skills. The game has realistic water physics and highly adventurous maps.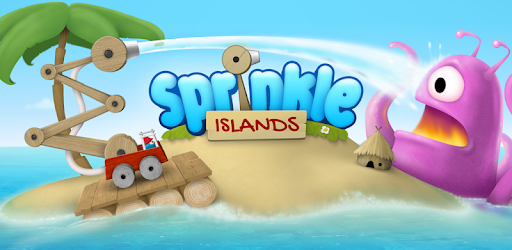 Extensive Description of Sprinkle Island APK Download
Sprinkle Island APK is an exciting puzzle game offered by Mediocre. It challenges you to control a small firefighting truck on a dynamic island full of caves and difficult-to-access areas. As such, you must unleash your creativity in your effort to extinguish all fires on the island.
It has multiple maps with super cool backgrounds. Its 3D graphics and the integration of relaxing sound systems ensure that you enjoy realistic gameplay. Every minute you spend navigating the island will be worth it!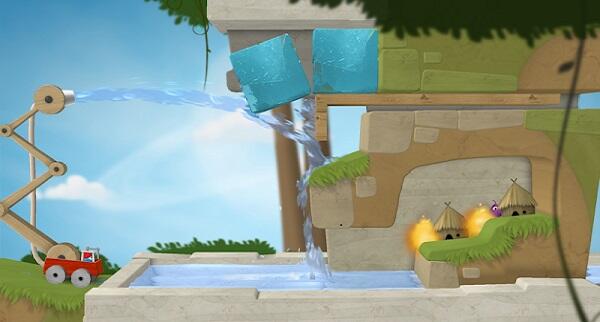 Additionally, this game is lightweight and only requires 31M storage. It is also super optimized for speed and responsiveness and works optimally with Android 2.3 and above devices.
Sprinkle Island Paid APK - Interesting Background
This game is set on a beautiful island known as Titan. There is a garbage-hauling spacecraft dropping burning trash on the island.
As a result, almost every village in Titan is burning. You are the only hope to extinguish the fire. Fortunately, you have a little fire truck to aid the mission.
Will you unleash your creativity and save the island? How will you handle water shortages and inaccessible areas challenges? Download Sprinkle Island APK for Android and find out firsthand.
An Exhilarating Gameplay
In this puzzle adventure, you have to guide a firefighting truck and extinguish intense fires plaguing the island. These fires are hidden behind caves and other inaccessible places. Hence, your problem-solving skills will be tested as you navigate the dynamic terrain of the island.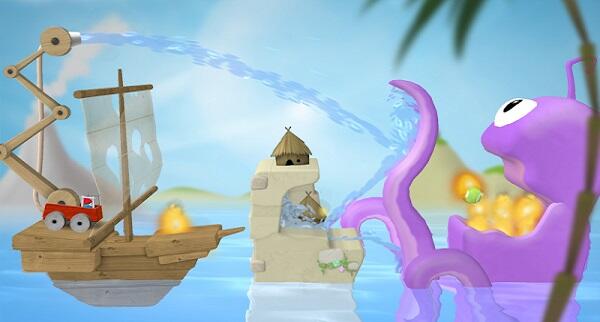 Sprinkle Islands is quite exciting in its gameplay. It is brought to life by the island's topography providing you with dynamic challenges, including rivers that need to be crossed, special structures that have to be navigated, and steep hills that have to be ascended.
Additionally, the water physics system present in the game ensures realistic extinguishing action. It also makes the game more dynamic and engaging. It highlights every drop of water that comes into contact with the fire, resulting in the game having an amazing 3D effect.
It is worth noting that the Sprinkle Island Premium APK game challenges you to use your creativity when extinguishing fires since several areas are inaccessible, making it impossible for you to reach these fires. However, you can use the terrain to your advantage by exploiting water pools and rivers located around the island.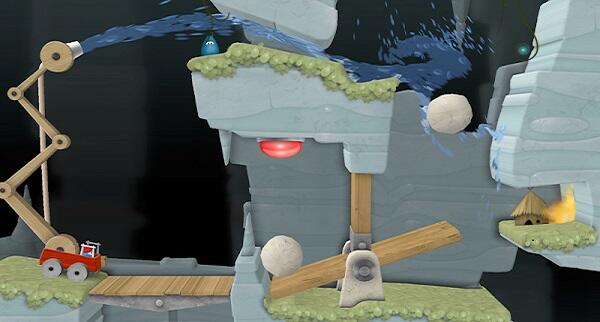 You can also elongate the sprinkler to splash water to unreachable areas. This way, you will be able to extinguish the fires more quickly. Still, this is nothing without accurate firefighting targeting/aiming, which you can only achieve with experience and practice. For this reason, you will have to play severally until you get it right.
Sprinkle Island APK Full Version Free Download Features
Five Unique Islands. This game incorporates five distinct islands with different challenges. As such, you will always devise new and innovative ways to tackle the latest problems. It also boasts 60 dynamic levels.
Advanced Water Physics. The Sprinkle Island APK free download game has a realistic water physics system. You can see endless oceans and floating objects! This makes the gaming experience more engaging and immersive.
Twist and Turn Levels. This game challenges you to navigate twisting and turning levels as you try to extinguish all fires on the island. For this reason, it is necessary to have acute observation skills so that you do not lose the fire to inaccessible areas.
Stunning 3D Graphics. This is a treat to your senses as it is equipped with fully 3D graphics with stunning animations and realistic sounds. You will literary feel like you are on Titan!
Exciting Aquatic Boss Battles. This game presents you with a boss battle on each island. The battles will see you face off against aquatic monsters.
Easy Controls and Intuitive UI
The game is designed to allow easy maneuvering of your fire truck. Furthermore, the UI is intuitive to allow you to navigate through the different screens without any difficulty.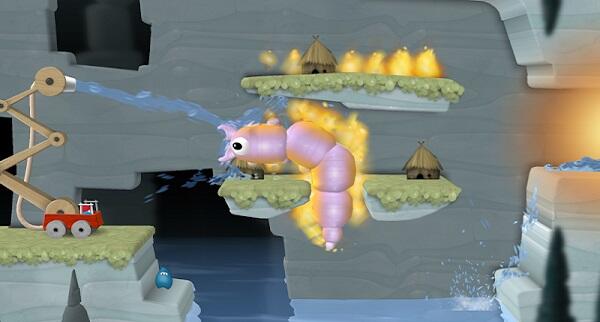 You can use buttons, obstacles, elevators, and ramps to progress through the levels. Its simple design ensures that you concentrate optimally on your firefighting activities and complete the level as quickly as possible.
If you wish to avoid obstacles, use the buttons to raise or lower parts of the landscape. Elevators can prevent you from falling into gaps while ramps allow you to reach, especially inaccessible areas of the island.
Sprinkle Island APK Download
If you want a more fulfilling gaming experience, you should get the Sprinkle Island APK download. Here are some of the benefits that come with this modded version: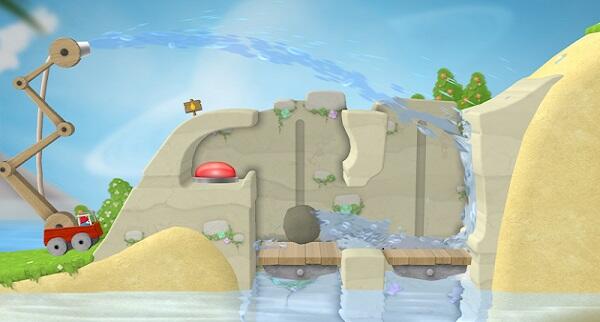 Sprinkle Island APK. This ensures that you can buy all kinds of objects and power-ups without worrying about resources depletion.
Unlimited Water. The Sprinkle Island APK means that you can extinguish fires as quickly as possible without any hindrances. This will result in less time wastage and increased efficiency.
Unlock New Islands. With the modded version of this game, you can unlock new islands. Each of the islands has different terrain and unique challenges awaiting you!
No Ads. The version allows you to enjoy the full version of the game ad-free.
Conclusion
Sprinkle Island APK is a must-download game for people passionate about firefighting. It is easy to learn but hard to master.
Although it seems rather simple at first glance, the challenges you will face on each island are unique and complex. This means that you have to adopt diverse strategies with every attempt to achieve your mission objectives.