Sportcash APK 1.9.73
Download Sportcash APK for Android and earn money by assessing and analyzing your favorite teams. It is tested and proven to be 100% safe and secure to use.
| | |
| --- | --- |
| Name | Sportcash |
| Updated | |
| Compatible with | Android 5.0+ |
| Last version | 1.9.73 |
| Size | 15 Mb |
| Category | Sports |
| Developer | LUDWIN GROUP |
| Price | Free |
Details about Sportcash APK Mobile
Your favorite sports betting website is now on your mobile! This application will enable you to bet on your favorite sports matches using your Android phone. Just like the website, you can easily find the match you want to bet on and place your bets with just a few clicks.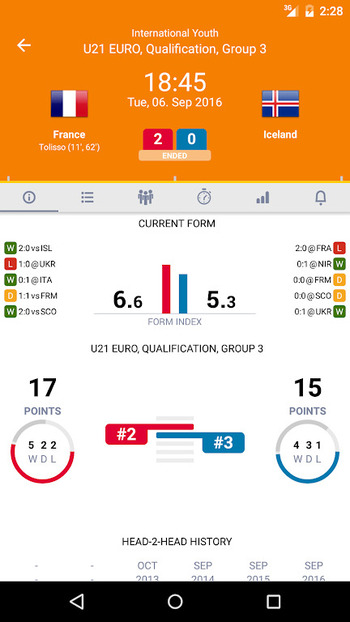 The Sportcash APK Android app is also very safe. It uses powerful encryption to ensure that your personal and financial information is always safe. You can also be sure that all the matches you bet on are fair as you can also monitor your team's performances.
Besides betting, this application provides thoroughly analyzed information about all the matches. You will know which team is likely to win based on various factors. This way, you can make more informed bets and have better chances of winning.
Download Sportcash APK for Android now and start enjoying the convenience and safety of betting on your favorite sports matches. It is lightweight and easy to use, so you can take it anywhere.
Why Sportcash APK Download?
Sports provide entertainment for many people all over the world. There are different types of sports that people can engage in depending on their interests. Some popular sports include football, basketball, baseball, and hockey.
Aside from providing entertainment, some people also use sports to earn money. This is usually done through betting. By correctly predicting the outcomes of matches, people can earn a lot of money.
However, making the correct predictions is not always easy. This is why many people use different methods to try and find an edge. One of these methods is using Sportcash APK.
This application provides an in-depth analysis of matches to help you make more informed bets. It takes into account various factors such as the teams' form, head-to-head records, and player performances. This way, you can have a better chance of correctly predicting the outcome of a match.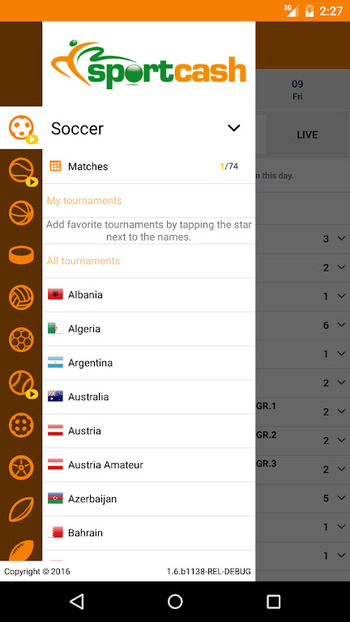 If you have tried making predictions on your own but have not had much success, you should try Sportcash APK. It is uncomplicated to use and can be a big help in making more informed bets.
How Sportcash APK Works
You can find Sportcash APK free download links on the internet. After downloading, you will be required to register & login. You will be asked to provide a unique username, functional email address, and a sophisticated password.
Once logged in, you will be taken to the main interface. Here, you can see all the matches that are currently ongoing or upcoming. You can also view the different leagues and sports that are available.
To start betting, you will need to deposit money into your account. You can do this through various methods such as Voucher Sportcash and mobile payment (Orange Pay). Once you have deposited money, you can start placing bets on the matches of your choice.
If you want to get more detailed information about a match, you can click on it. This will take you to a page where you can see all the different factors that are being considered by the application.
After carefully considering all the information, you can place your bet. If your prediction is correct, you will win money. Otherwise, you will lose the amount that you bet. You can withdraw your winnings at any time through various methods.
Other Unique Features of Sportcash APK
No Rooting Required. One of the best things about Sportcash APK is that you do not need to root your device to use it. This means that you can use it on any Android device without worrying about voiding your warranty.
24/7 Customer Support. If you have any problems or questions, you can contact the customer support team at any time. They are available 24 hours a day, 7 days a week.
No Updates Are Needed. This application is directly linked to the website. Any changes made on the website will be automatically updated in the application. This means that you will always have the latest information about matches.
Lightweight & Super Responsive. This application is very lightweight and will not take up much space on your device. It is also very responsive, so you can easily navigate through it. This way, you can quickly find the information that you need.
Impressive Visuals. The user interface is well-designed and easy to use. The graphics are also high quality, allowing you to see all the different information being displayed without straining your eyes.
Well-Categorized Homepage
As earlier stated, the Sportcash APK is clutter-free. The homepage is well organized and divided into different sections. This makes it easy to find the information you need without scrolling through a lot of text. Here are some of the sections:
Live Betting. Here, you can bet on matches that are currently ongoing. This way, you can take advantage of the latest information to make more accurate predictions.
Sports Betting. This section contains all the different sports that you can bet on. You can see the odds for each match and choose the one you think is most likely to win.
Results. This section contains the results of all the matches that have been completed. You can use this information to analyze your previous bets and see where you went wrong.
Calendar. This section contains all the upcoming matches. This way, you can plan your bets and have a better chance of winning.
Conclusion
Sportcash APK is a great application for anyone who loves to bet on sports. It is easy to use and has many features that make it stand out from other similar applications. With this app, you can easily place bets on your favorite teams and have a better chance of winning.