Fan Code APK 5.15.0
Download Fan Code APK – latest version – free for Android and watch live sports on your phone and see the scores, analysis and commentary in real-time!
Sports are what unites a lot of people for a brief time to support their teams. These friendly competitions are a great way to make friends or hang out with friends and family. But if you're more than just a casual sports fan, you might want to download Fan Code today! This app allows anyone to live stream sports matches, get real-time scoring updates and know other details about the players and teams.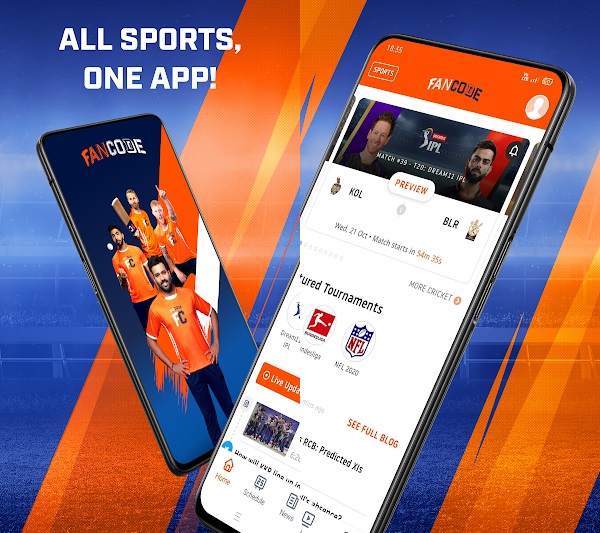 Published by Sporta Technologies Private Limited, this app has reached more than 10 million downloads on Google Play Store. It's popular because it allows sports fans to watch matches of football, Cricket, NFL, and many more. Aside from that, you can get real-time scoring updates on your favorite teams as well as comments and analysis. You can also get schedules and many more!
The Ultimate App for Sports Fans
Do you have a favorite sport? Perhaps it's basketball, baseball, cricket or football? Whatever it is, you must watch it almost daily or when your favorite team is on, right? But sometimes, you may not be able to do so when you're at work, driving or at someplace other than your home. In these cases, it's hard to get updates on what's happening to the matches you're supposed to watch.
But now, you don't have to worry when you have Fan Code! This app allows all sports fans to get closer to the sports they love! Whether its Cricket or Football, you're able to watch and live stream important matches in HD. Or if that's not possible, you can get the live scores for cricket matches, ISL, La Liga, NBA and other major sports worldwide.
Aside from that, you can get ball by ball commentary, match previews, personalized notifications and schedules! You can also shop for match jerseys, stickers, t-shirts and many more accessories of your favorite teams inside the app! Whatever update you want; you can get it from the app instantly.
Fan Code Features
For sports fans, watching a match in real-time is the most important thing. But if it's not possible, they can settle for live scores and commentaries too. In Fan Code, you can get the best of both worlds!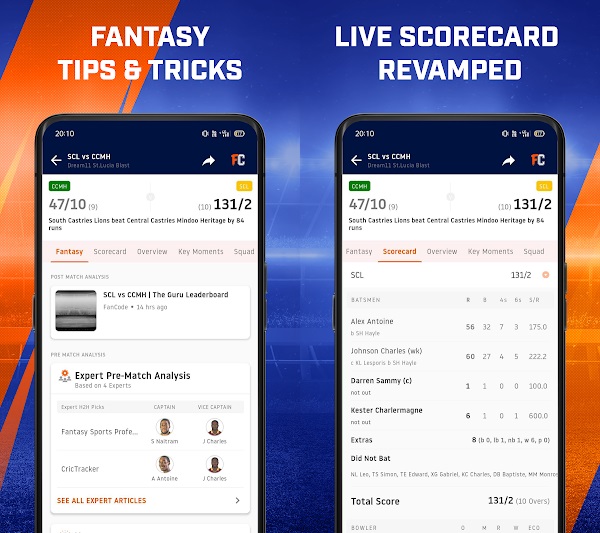 Live stream sports matches – Watching sports are one of the most popular bonding moments for families and friends. It's one of the only things that keep people sane after a hard day at work or at school. It's why it's imperative to be able to watch it or get a live update on the current matches of the day. With Fan Code, you no longer have to stick to a TV for long hours since the app becomes your personal companion.
With this app, no matter where you go you can get live updates on scores, highlights, and even live stream the matches! Aside from that, there are commentaries, tips interviews, articles, scorecards and many more to see! For a sports fan, this app is the ultimate app that you surely don't want to miss.
Major sports available – There are plenty of sports that we play and watch worldwide. In Fan Code, you can get updates on most major sports such as football, cricket, basketball, and many more leagues. It features a lot of international leagues such as the NFL, NBA, Super50 Cup, Bundesliga, English Premiere League, La Liga, PAK vs. SA, and more. This means that you can get a wide coverage for most sports when you have the app!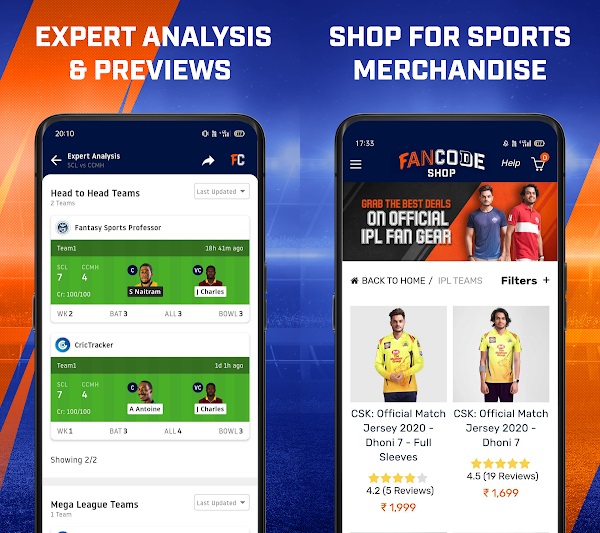 Live scores and updates – Aside from being able to watch the matches, you can also get live scores. The app features a tab for each match which displays all the scores by the second. You can also get match previews, video highlights and match commentaries for all the matches. Aside from that, you're able to get the upcoming schedule for all major sports! This means that you won't miss a single important thing about your favorite teams, leagues and sports!
Follow favorite teams, players and tournaments – Aside from that live matches and scores, you can also do a lot while you're not currently watching a match. In Fan Code, you can follow players, tournaments and sports and get exclusive access to interviews. You can also get tips and tricks for fantasy matches, news updates and other important analysis from your favorite teams.
Shop for sports goodies – You can also shop for your favorite team's merchandises such as jerseys, masks, shirts and other accessories. All of that is available and you can also set personalized notifications!
Fan Code APK
If you're a fan of cricket, football, basketball and more, download Fan Code today and enjoy live streams and scores!