Sonic Runners Adventure APK 1.0.2b
Download Sonic Runners Adventure APK – latest version – Free for Android to test your running skills as Sonic in this fast-paced platformer! Get ready to speed your way through obstacles!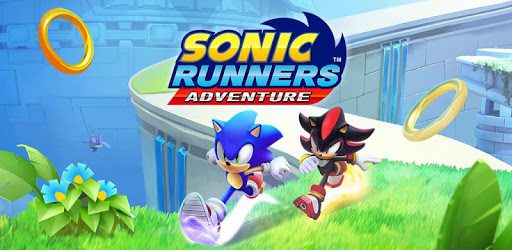 Racing games have always been very popular with the masses. However, when we say racing, you're probably thinking about games involving cars. In this article however, we're talking about a platformer game. This is more of similar style to Mario but with a character equally loveable.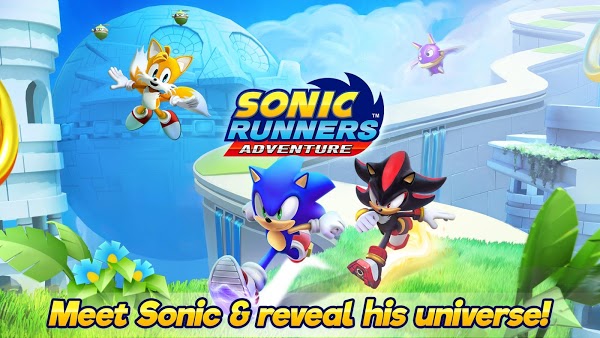 We're talking of course, about Sonic Runners Adventure. This game was developed by Gameloft SE which has over 100 thousand downloads in Google Play Store! If you're a fan of Sonic the Hedgehog, you'll definitely love this game as it's everything you'd expect from a game centered around him. Read on to know more about this awesome game!
What is Sonic Runners Adventure?
If you know and love the Sonic franchise, then you'll instantly fall in love for this game! But if you don't, it's not a problem. This game embraces everyone out there even total newbies with epic adventure and cool effects.
If you're familiar with arcade runners such as the popular Mario series, then you already have a pretty solid foundation. The only difference is this game feature Sonic, which is a super-fast hedgehog! Everything is in fast motion especially when Sonic goes hyper speed. But don't worry, it's not exactly as fast as the Flash that you shouldn't blink. In this game, you'll play as Sonic and you need to overcome obstacles to finish each stage.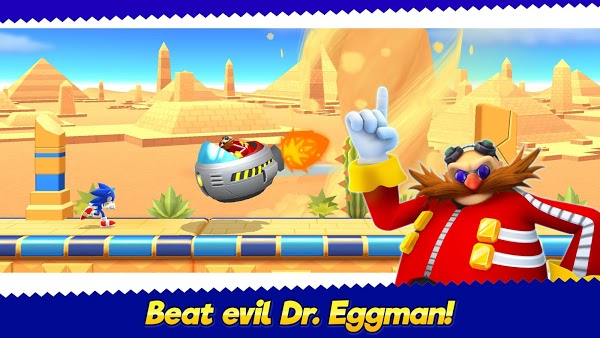 Aside from Sonic, you get to play with other awesome characters as well in the Sonic universe. You can unlock them as you gain more yellow rings from completing stages. The other characters you can unlock are Tails and Knuckles. Each character in this game has a special characteristic that you can use to your advantage. Be sure to keep that into account when entering stages. Overall, this game brings nostalgic gameplay and memories from your beloved characters! Everything you love about arcade runners are present in this game but in mobile version. Read on to know more about the features.
Features of Sonic Runners Adventure
Sonic Runners Adventure may seem like your normal arcade runner, but it's not! It has many interesting features that is exclusive in this game only. With that said, here are the features!
Plenty of Game Modes – Aside from the main mode, Sonic Runners Adventure features different game modes for players to enjoy! In this game, there's a World mode where you can compete with global players! Put your skills to the ultimate test and crush every opponent you face. Then there are also other modes such as Rival League, Friend and Historical. Explore these different modes to gain more rewards and meet new interesting people!
Impressive Graphics – When it comes to graphics, nothing comes close to this game. Everything is crisp and stunning even if it's flat. The 3D elements of this game are enough to make it a modern one. The effects in this game is fluid as well and smooth. Everything is smooth, combine that with the epic soundtrack and you're in for the gaming experience of a lifetime! Aside from that, there's not much that can be said that other games haven't done yet. But overall, if you're looking for a pleasant game with fun graphics, Sonic Runners Adventure is the one for you!
Unlockable Characters – If you're a solid Sonic fan, you'd know that the franchise has some interesting characters aside from Sonic. In Sonic Runners Adventure, you can play 9 characters that you love from the original games! But at first, you can only play Sonic which isn't bad because he's the main character. But as you collect more yellow rings, you can unlock the other characters in the game such as Tails and Knuckles to name a few. Each of these characters have their own unique abilities that you can use. For instance, Knuckles can leap forward while Sonic can jump three times higher than normal. Use their abilities to the fullest so you can maximize your gaming experience.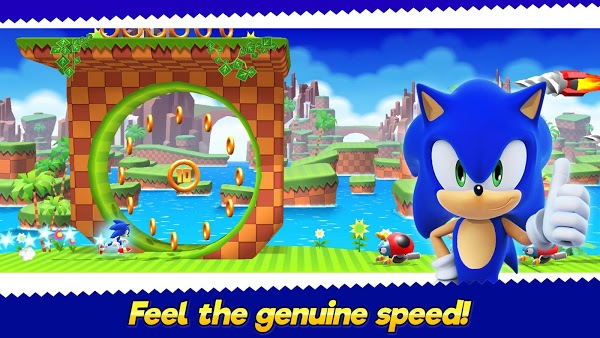 Different power-ups – The game also features power-ups called booster items that enables you to power up your characters. These power-ups will allow you to avoid tricky situations and gain advantage.
Intuitive controls – As for the controls, the game features easy and intuitive ones for your convenience. You just need to tap in the screen to jump and use abilities. Your character will automatically move forward. Be careful though, Sonic is super-fast so you need to accustom yourself if you want to play this game. But beyond that, there are no complex controls you need to master further to play the game. It's as simple as that!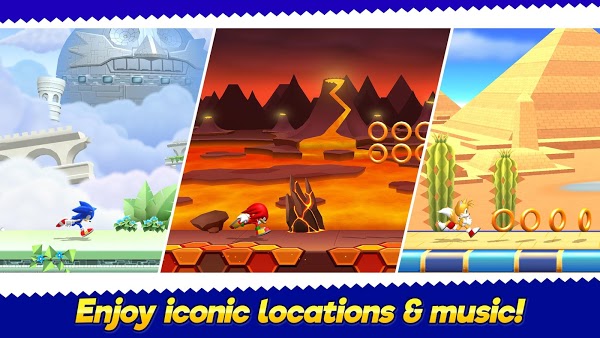 Offline gameplay – Aside from the World mode which allows you to play with other players worldwide, Sonic Runners Adventure can be played offline! This means you can enjoy this game anywhere and anytime! Unlike most games today which requires constant internet connection just to be able to play.
Tips for Playing Sonic Runners Adventure
To the uninitiated, this may seem like a normal arcade runner game, but it's not! It has a lot more to it than you can imagine and it can overwhelm beginners. But don't worry, here are some tips!
Take advantage of the buddy system – The Buddy System allows you to have a buddy that can help you from time to time get out of tricky situations and collect more yellow rings! At first, you can only select a handful of them. But as you play and unlock more, you can get buddies that will prove to be extremely useful to you! As much as possible, try Chip because it can definitely help you survive.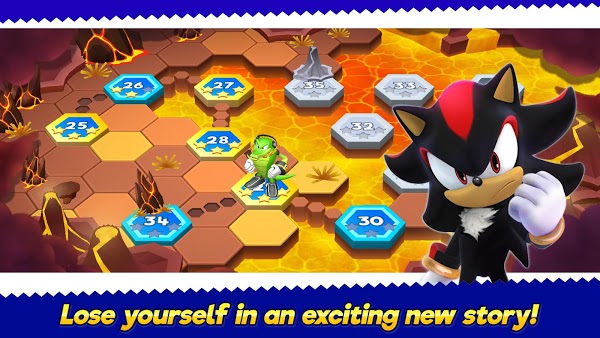 Follow the rings – In Sonic Runners Adventure, the yellow rings aren't just there to unlock things, it will also guide you. At first it might get tempting to just jump at anything but you need to trust the rings. They are there to guide you and to get you out of danger so you need to learn how to not get distracted.
Sonic Runners Adventure APK – Latest version
Ecstatic to play Sonic Runners Adventure? Download now and enjoy a wide array of characters!