Soap2day APK 35.0
There are so many movies and shows available today. But with Soap2day APK, you can get recommendations, information, and a favorites list in one app!
| | |
| --- | --- |
| Name | Soap2day |
| Updated | |
| Compatible with | Android 4.0.3+ |
| Last version | 35.0 |
| Size | 6 MB |
| Category | Entertainment |
| Developer | Med Store |
| Price | Free |
Download Soap2day APK – Content Guide
You can have fun with many incredible movies and shows that are showing right now. If you're someone who loves watching, then you'll enjoy a lot of streaming apps that allow you to enjoy movies.
There are so many movies and shows in these apps that you can watch anytime. But if you don't know what to watch, you can download Soap2day, a movie guide app! You won't be able to stream here directly.
If you want to know what titles are worth watching today, then this app is for you! Here, you'll see the best new movies and shows currently airing worldwide.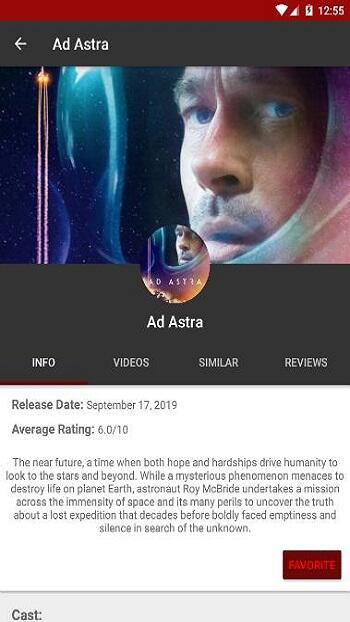 You'll then see much info about them like their title, rating, summary, artists, and many more. But the best part is that you can add them to your list so that you can access them anytime. You can also share your lists with anyone that needs a recommendation!
Ultimate Movie App
There are a lot of people that love to stream content right now. You can enjoy streaming various movies and shows right now as there are a lot of them for free.
You're able to stream as much as you want right now whenever you want to, thanks to these apps. Many available streaming services include HBO Max, Netflix, Hulu, Amazon Prime Video, and many more. But if you want a guide to movies and shows, then you'll need Soap2day right now!
This free app's purpose is simple – to provide a guide for the ultimate movie geeks! Here, you can browse and get recommendations for the hottest titles right now.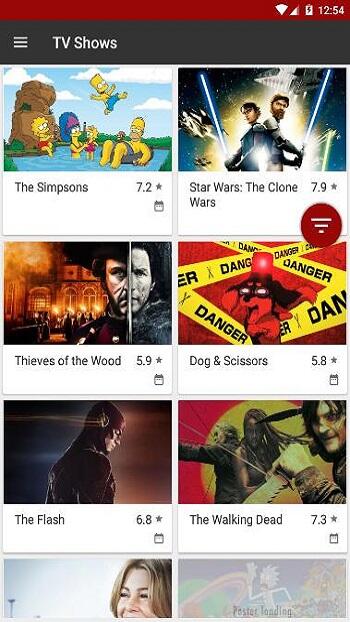 You can find a lot of movies and shows from Bollywood, Hollywood, Korea, and many more here! You can find titles like Ad Astra, Jumanji, Sonic the Hedgehog, Star Wars, and many more. The great thing about the app is that you can add just about any title to your list for easy access.
The app provides a lot of information about each title, like the actors, directors, release date, summary, genre, and many more.
Soap2day Highlights
If you're the ultimate movie geek, then you'll love Soap2day! This is the perfect app for you today.
Ultimate movie guide – There are a lot of exciting movies and shows available to watch these days. You'll find thousands of them that are scattered on various streaming platforms. Thanks to these platforms, people can easily watch as much as they want right now without limits.
But if you want to get recommended the best ones, you should install Soap2day! This is a movie guide app that's perfect for film enthusiasts. Here, you'll get recommendations and info about the latest films and shows!
There are a lot of exciting titles that are being released regularly nowadays. You can spend the whole day searching for them on the internet, or you can install Soap2day!
This app was created to help people know about the latest movies and shows. Here, you can see many titles that are currently showing and are the talk of the town. As such, you can freely add your favorites to your list so you can enjoy them today. This app lets you enjoy a lot of info about movies and shows!
Tons of titles – With Soap2day, you're able to enjoy a lot of titles that you can enjoy today. Thanks to the app, you can see many trending titles without searching for them today.
You can freely see many movies and shows from various industries like Hollywood, Bollywood, South Korea, Japan, and many more. What's even more impressive is that you'll get a wealth of recommendations as you can also filter them. You can select action if that's what you want and many more. The app recognizes keywords so you can find the perfect movies!
Add to your list – Aside from seeing all the newest titles, you'll also be able to add them to your list! Thanks to the app, you're now able to freely add any movie or show to your favorites' list so you can easily access them. Now, you don't have to worry about forgetting what movies you want to watch.
You can also easily synchronize your list across different devices on which you have this app. You can also backup your lists to not be deleted permanently. Feel free to have fun as you share your lists with others!
A wealth of info – Soap2day lets you see all the relevant info in each movie or show. Aside from the title, you'll be able to see the actors, directors, release date, cover, run time, summary, and many more. You'll be able to see them all in one place!
Download Soap2day APK – Latest version
If you're a movie enthusiast, then you can download Soap2day! Feel free to add many titles to your list.