Smooth Action Cam APK 1.6.7
Use this application to completely change the way you view videos. This shows you how to improve your video quality in an instant. Download Smooth Action Cam APK Latest Version free for Android to test it yourself.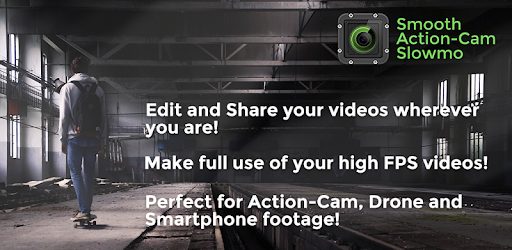 Use Smooth Action Cam Slowmo to slow down any video you want. Likewise, you can also speed them up with ease. But, the application doesn't end with these two features. You will also be able to:
Cute, Trim, Delete entire sections of your videos.
Integrate Slow Motion Sound Effect.
Additionally, Export your clips in low or high resolution and frame rates.
And, add Fisheye effects to your videos.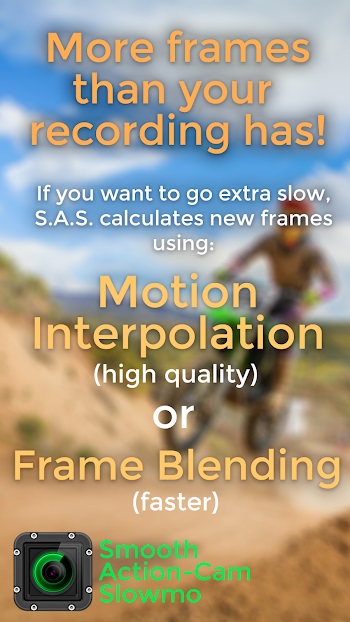 This is the best video quality editing application you can have now. And it's free and easy to use! Installing the Smooth Action Cam download is just a tap away.
How to Go from 30 FPS to 60 FPS on Smooth Action Cam App
Here is one amazing trick that you can accomplish using this application. Try this out on your videos and you'll see just how amazing the transition is. We will show you how to turn a video to 60 FPS on Smooth Action Camera.
What is FPS?
PS (Frames Per Second) is the rate of which each individual frame of the video is being displayed within a certain amount of time. Usually most videos run at around 30 FPS. Meaning, there are about 30 digital frames being displayed to you every second that the video is running. So, going from 30 to 60 FPS makes a HUGE difference! You'll wind up with super smooth video quality.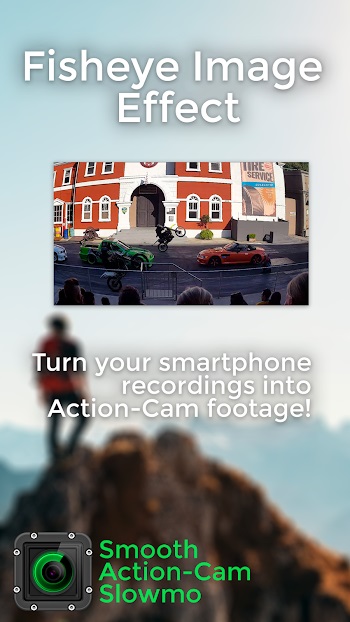 Here's how to do it…
First, locate the video you want to use.
Next, you will need to go to the Options. Then, head to the Advanced Options
In this tab, you will be able to edit the name, file type, resolution and target fps of your clips. Go ahead and switch to the desired resolution.
Now, you will need to change the Target Resolution to 60. You might think this is enough, but we aren't finished yet.
The transformation from 30 to 60 FPS will look jarring and jittery. This is no the desired effect that you want. So, to fix this, you will need to change the Smoothing Method to match the type of video. What does Smoothing Method do? Thanks for asking. Smoothing Method will add extra frames into the empty spaces of your transition from 30 to 60 FPS. This will make the entire video look super-smooth and natural!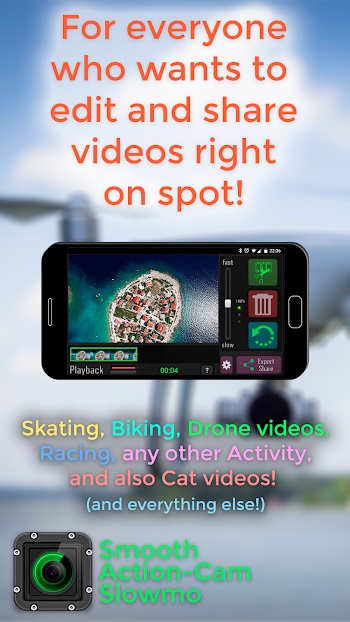 Note: You cannot use slow motion effects in conjunction with frame rate transitions.
Smooth Action Cam Mod APK Latest Version - Without watermark
Turn these videos into your personal creations to share on other media. Show how you've just transformed the best movie scenes or videos into even better pieces of art.