Node Video Editor APK 6.2.0
Download Node Video Editor APK latest version Free for Android. Use this powerful app to play and edit different videos. It offers diverse revolutionary features.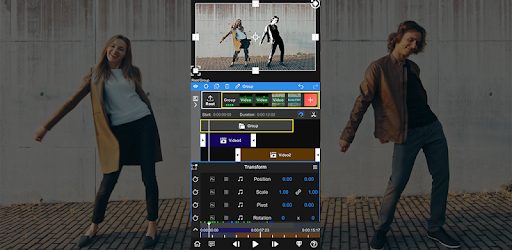 In past times, only professionals knew how to edit videos. Technology has now simplified so many things, and anyone can edit videos. The amazing thing is that you can now do this without using a PC device. With your mobile device, you'd be able to add cool effects to different videos.
Want to start editing videos like a professional? Node Video Editor will make this possible for you. It is one of the most powerful and reliable editing apps available for mobile devices. Node Video is free to download, and it is available on Google Play Store.
This video editing app is offered by Shallway Studio, and it is for everyone. Install it on your phone to start using the revolutionary features it offers. You'd know these features as you read on. One of the cool things about this app is that it won't take much space on your phone. For an app with so many features, you'd expect it to be heavy, but Node Video Editor is different.
You can also see more similar video editing apps: Kinemaster APK and Kinemaster Diamond
Extremely Flexible and Powerful
Node Video Editor APK is an extremely flexible and powerful tool, with limitless groups and layers. This app will make it easy for you to edit videos with much precision. It also offers super-fast rendering, which is what everyone wants in a video editing app.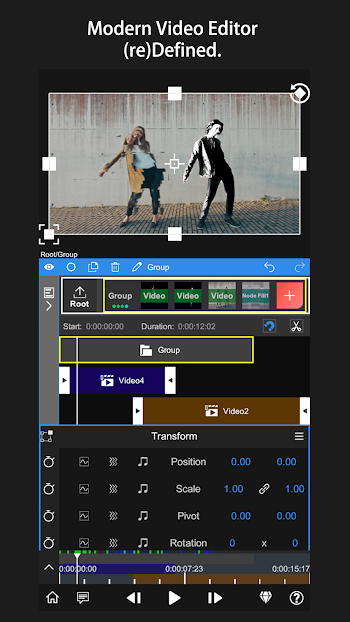 There are so many other tools to use in this app. Examples of these tools include Curve Editor, Color Correction, Masking, Keyframe animation, and more. Download Node Video to use all the features.
Revolutionary Audio Reactor
This is another cool feature that lets users visualize any audio. You can control all the parameters of each effect with the audio spectrum that's offered by the app.
AI Powered Features
Node Video offers AI Powered features that make it easy for users to separate human and background. Therefore, you can use this tool to place your image anywhere.
3D Renderers
You can use this app to map images and videos to 3D models.
Professional Presets and Effects
This feature is for Pro subscribers, and it allows them to enjoy new presets and effects.
There are so many effects to use on this app. Here are some of the effect you can use: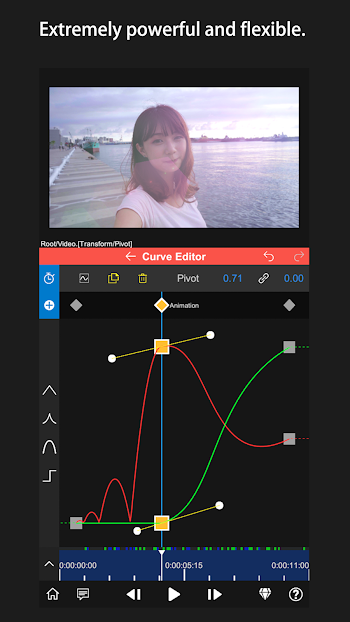 Motion Blur
Blend Mode
Lens Flare
Luma Fade
Time Remap
Fractal Noise
Basic Color Correction (White Balance, Contrast, Exposure, etc.)
4 color gradients
Emboss
Camera Lens Blur
Shift Channels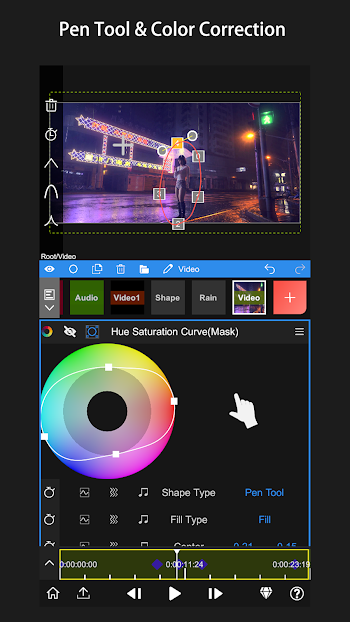 There are so many other effects to use when editing your videos. Install this app if you want to explore these features on your mobile device.
Download Node Video Editor APK - Pro
Having diverse features and effects to use when editing videos is something everyone wants. Not every video editing app offers this, which is why you should install Node Video without hesitation. You can upgrade your user experience by using the mode apk on your mobile device.
Node Video apk offers so many enhanced features, and it is free to download. Download this version now.
Conclusion
Download the latest version of Node Video to start editing videos on your phone.