Slap Kings APK 1.6.0
Download Slap Kings APK – latest version – for Android now to enjoy an extremely chaotic and hilarious slapping tournament game. Ready, set, slap!
Ready to take part in one of the craziest tournaments on mobile? Download Slap Kings APK to challenge other players and become the most feared slapper of them all!
Slap Kings APK is a game about a real-life tournament where contestants have to slap each other out of their chairs. Sounds stupid? Well, it is pretty dumb, but it's also hilarious to watch and the game is awesome to play!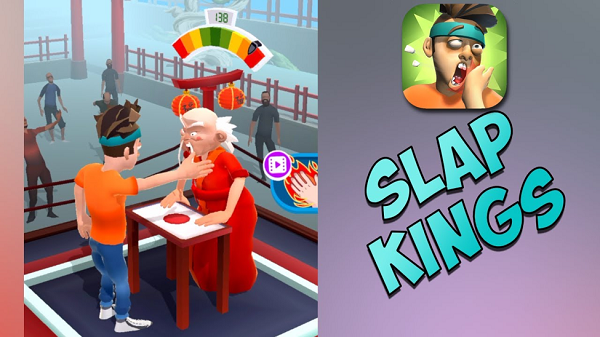 Perhaps the sport won't make it into the Olympics, but it has made it into the Android games library and players around the world are loving it thanks to its hilarious and stress relieving features. The game is all you need to take out your rage on someone's bright red face!
Similar game: Slap That APK
Become the Slap King!
To become the king of slapping, you'll need to hone in your skills and become a warrior in the arena. Charge up your hand before each slap to get the most out of your devastating slap blows and make opponents fly out of the ring like fish out of water!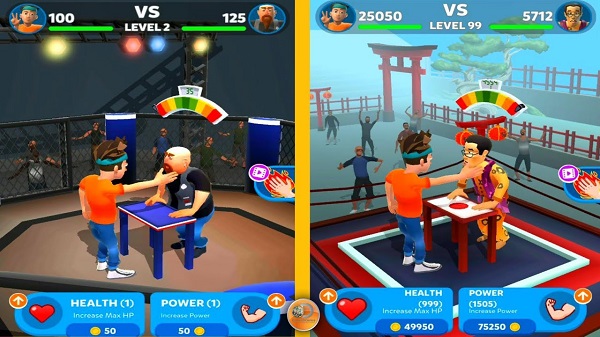 The aim of the game is to slap harder than your opponent. If you manage to slap them the hardest, then you'll face the next opponent, and so on until you've met with all of the rival slappers and defeated everyone. If this happens, then you'll be the undisputed king of slapping!
Real competitive slapping
This is actually based on a real event. Competitive slapping is becoming increasingly popular since a video emerged of the Russian Slap Contest, where a burly man known as 'Dumpling' almost knocks his opponent unconscious with a slap.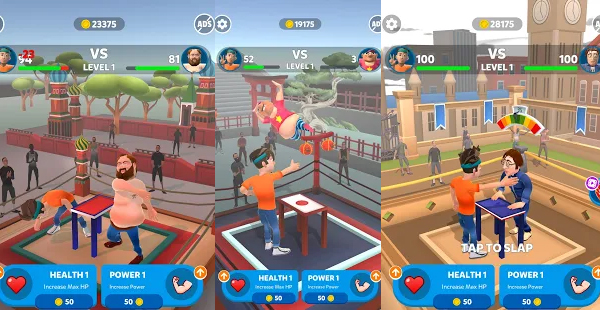 The sport has now stolen the hearts of millions of viewers and is gaining popularity as a hilariously odd day out and sporting event. There are actually thousands of attendees – no doubt fuelled up on beer – and judges to determine who wins each bout.
Competitive slapping isn't for the faint hearted. So, if you want to try your hand at the sport, then download Slap Kings APK for Android now and get slapping!
A hilariously addictive game
Enjoy the cartoonish characters and bubbly graphics, with everyone from Mr. T, to the old rich Monopoly guy seeming to make an appearance in the game. Anyone with a good hand can enter a slapping contest, so get ready to meet some of the weirdest people you've ever come across!
Fun graphics: The game is cartoonish enough to be enjoyed by children and adults alike – just don't get too inspired by it, otherwise you might start to notice your friends and family wandering around with red cheeks…
Simple gameplay: There really isn't too much to learn in this game – simply charge up your slaps and when you've got the maximum power charged, unleash your slap against the man in front of you. It's so simple that even you dog could play it.
Competitive sport: Not getting enough exercise, well, this could be your new favorite sport. You don't have to be fit to play competitive slapping, you just need to be heavy and strong, or have a fast arm and a good slap. It also helps to be able to take a few blows to the head without being knocked unconscious.
Slap Kings APK
Want to get in on the action? Download Slap Kings APK now to enjoy the world of competitive slapping without actually having to be slapped by a 300 pound Russian guy. The game is tons of fun to play, so what are you waiting for?! Try it now for free!