Sky Roller APK 1.28.2
Download Sky Roller APK – latest version – on Android to get an awesome skating game where you race against the clock while skating over the skyline.
Developed by Homa Games, Sky Roller apk is a simple endless runner game where you roller skate over the city while trying to collect diamonds for extra points. The game is so simple and fun that anyone can enjoy it. It's one of those games that you pick up and just play. The challenge is fun, but the game isn't too difficult so younger players can also enjoy it.
There aren't many games that allow you to be as free as Sky Roller apk. This game is a must-have for anyone who likes skating, roller skating, or surfing. Your character will roller skate across the skyline and you have to use your finger to guide them to make sure that they don't fall off the edge.
The game is simple and addictive – you can wind up playing it for an hour at a time or more if you're not careful. The graphics are very simple and use a minimalist design to make the skyline stand out against a backdrop of pink sky. The night sky makes the city come alive as you roller skate over it.
Tips for playing Sky Roller
As with any game, if you have some idea of what to expect, then you'll be better at playing it. Here are some tips to help you understand how to master this simple and addictive Android game.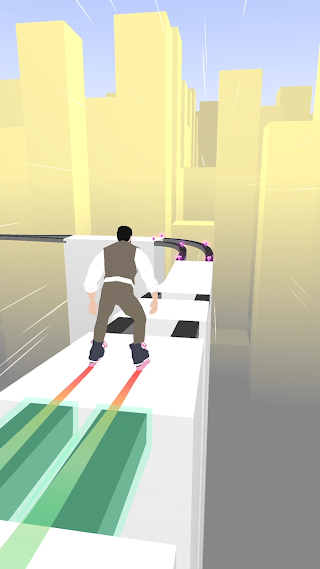 In the beginning of the game, you'll need to get an understanding of how quickly you can maneuver your character – especially how quickly you can spread their legs apart and put them back together again, as this will be essential for avoiding many of the obstacles in the game.
Once you've gotten the hang of this, you'll want to try to keep you focus on what's approaching further down the track. Of course, you will need to have mastered the controls before you can take your focus off of your character so that you can confidently avoid obstacles in close range.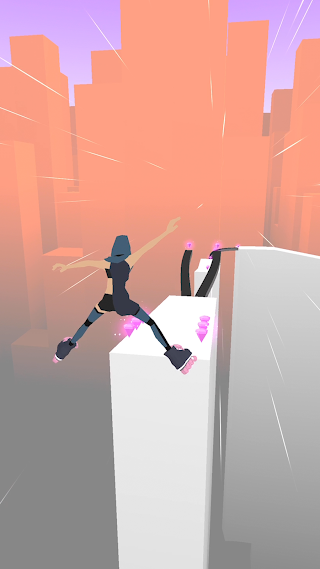 Don't focus too much on diamonds. While collecting diamonds will give you more points, they will also distract you from taking the safer path. You should consider diamonds to be a bonus at first, and then once you've mastered the controls of the game, you can take more risks and put yourself in increasingly more danger to collect them.
You can watch ads to get more diamonds as well, which you can then use to unlock new characters and other cool features. Of course, ads are annoying, so if you turn off your Wi-Fi then you won't have to see the ones that play after the end of each level. Still, if you want to get some easy in-game currency, then watching a couple of ads won't hurt you much.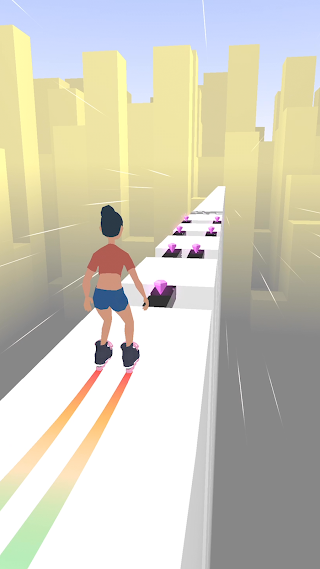 Practice makes perfect. As with anything in life, the more than you play the game, the more chance you have of scoring. If you play Sky Roller apk a lot, then you'll quickly get much better at it, so keep going to get that perfect score.
Sky Roller APK
If you just want to enjoy the game and play with different characters, then you could always download the unlimited gems, unlock all skins, no ads to get more cash without having to risk losing on a track by collecting diamonds or by boring yourself to death watching ads. It's free and easy.