Signal Private Messenger APK 6.21.3
Download Signal for Android; access a safe, free, and fast messaging app that lets you send any text to your friends and family.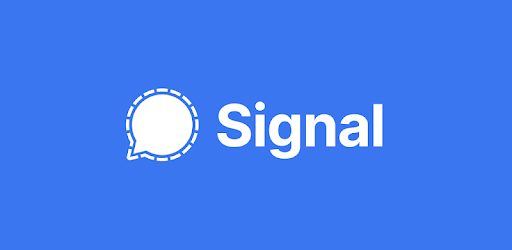 Private messages are a necessity since their inception. From the age of sending a letter, we can now easily access information and connect with others. But, what's the best application for the job? We would definitely recommend Signal as your messenger of choice.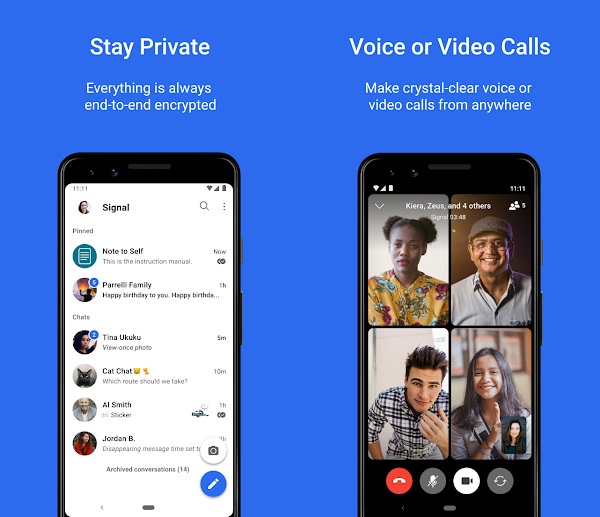 What we have here is a safe, fast, and free messaging application for Android mobile devices. With many great features and benefits, this can easily become your definitive choice of app. With that said, go ahead and download Signal for Android.
Reasons to Use Signal
There are a variety of different reasons why someone would want to use Signal. Not only in general, but also compared to other messengers that are available. The biggest examples that come to mind are Facebook Messenger, Instagram DM messaging, WhatsApp, and Snapchat messages. However, all of the mentioned applications have their own list of drawbacks and issues.
That being said, Signal either improves on these issues, or just does what these apps can do, but better. Regardless, we're sure there's at least on instance why anyone would want to use Signal over a text message or other app.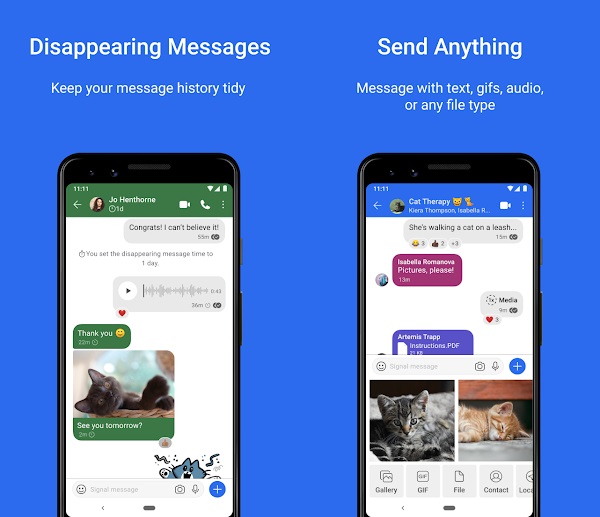 If you want to send a message to someone, but would prefer not to use up the limit of your phone's messaging, use this. Some service providers allow for a set amount of messages that can be sent. Afterwards, you would need to top-up. This is a perfect way to save money and data for your device.
Contacting other people from any region is also a great alternative. Some people aren't able to connect to everyone they wish they could. But, as long as there is an internet connection, a Signal message can be sent.
With the encryption of Signal, you're able to freely say whatever you want to anyone. There's no reason to censor a message. Instead, you can be yourself and share whatever you like.
Signal is also a fast messenger. The speeds of sending a message are almost instantaneous. In fact, it's almost surprising, how quick a message can be sent, regardless of the internet connection quality.
Also, there is a photo editor integrated into the application. You can add a bit of flare to your photos and send them off to your friends.
Signal APK Free Download
Get the Signal APK Latest Version free from out site now. There wouldn't necessarily be a difference between this file and the Google Play Store. The only notable difference is the ability openly access the download folder.
Enjoy safe conversations with others. Download Signal for Android for the best private messenger available for mobile devices.