Google Chrome APK 116.0.5845.173
Download Google Chrome Apk Latest Version Free for Android. This is a fast, secure, and easy to use web browser, and it's available for mobile devices.
The world is fixed with different web browsers, and this is because people constantly search the web for different things. There is an ever-increasing need to access the internet in search of information or other reasons. With the number of browsers on the internet, it's usually difficult to stick with one browser.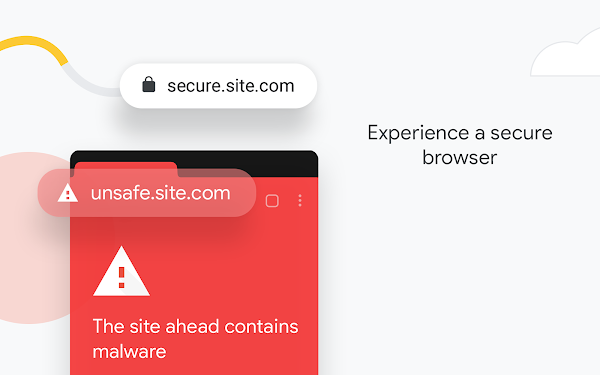 However, the main thing people look out for in every browser is the ease of use, the safety, and speed. These are factors lacking it a sizeable amount of web browsers in the world today. Google Chrome is one of the most popular web browsers that is used not only on mobile devices. It is also used on computer devices because of its distinguishing features.
Google Chrome App is also created for Android devices. It is worth mentioning that the app is offered by Google LLC, and you can download it on Google Play Store for free. What's amazing about the app is that it is very popular and widely used across the world. Today, it has recorded over 5 billion installs on Google Play Store, with an endless list of positive reviews.
One certain fact about Google Chrome is that you'd not want to use another browser after using it. This is mainly because it contains all the features an ideal web browser should have. As mentioned above, this app is fast, secure, and easy to use.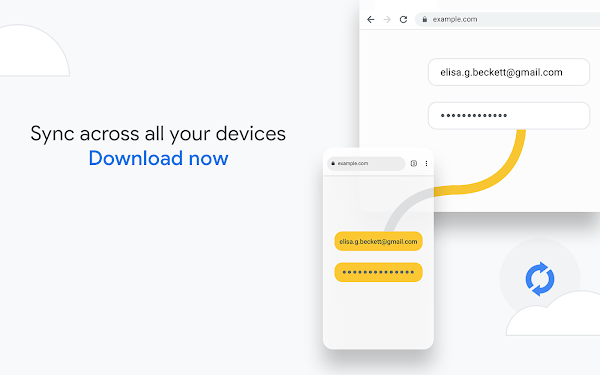 With Google Chrome, you'd have access to quick links to sites, personalized news articles, inbuilt translation, and downloads. Download this app on all your mobile devices to enjoy the best browsing experience.
What you'd enjoy with this app
There are so many interesting things about Google Chrome, and here are some of the things you'd enjoy:
Fast Browsing
This is the best app to use if you want to enjoy fast browsing. With this app, you'd instantly get all your search results. This will appear as soon as you type them. You can also quickly access web pages you visited in the past. What's amazing about this app is the Autofill feature, particularly for forms.
Incognito Browsing
Google Chrome offers an impressive Incognito browsing mode. This is to increase browsing privacy across different devices. It is important to note that your browsing history will not be saved when you use the incognito mode.
Browsing Synchronization
Google Chrome offers one of the best synchronizations you'd find in a web browser. All you have to do is sign in. Once you sign in, your passwords, settings, and bookmarks will be saved. You can access this information on any device once you sign in on that device. This is a feature to use on all your devices.
Google Chrome will make it easier for you to access your information from your tablet, laptop, or phone. Download the app now to start using these features.
One Tap to your Favorite Content
It is worth mentioning that Google Chrome is not only fast when you search on Google. The app offers fast speed across all sites. Therefore, you can be confident that you'd enjoy fast access to all your favorite sites and contents. This includes social media, news sites, and more.
Another amazing thing is that you can use the app to search for anything on the web. There are so many interesting to enjoy in this app, which is why you should download it.
Google Safe Browsing
This is an inbuilt feature in Chrome. It was designed into Chrome to ensure that your phone is kept safe. Whenever you try to access a dangerous site or file with Google Chrome, it'd show you warnings to notify you. This is to help you identify sites that are dangerous so that you can avoid them.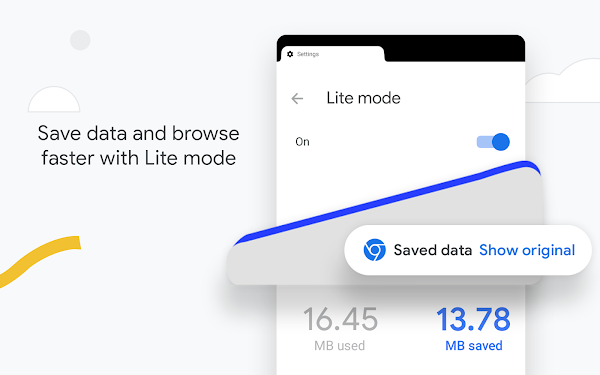 Google Voice Search
Google Chrome is a web browser that you can talk to. You can use your voice to search for different things without typing. Navigating with your voice is also possible on Google Chrome.
Fast Downloads and Offline Access
There is a dedicated button for download on Google Chrome. This feature will make it easier for you to download pictures, webpages, and videos. Now you can enjoy offline access to downloaded files with this feature.
Inbuilt Translation
Google Chrome is one of the browsing apps that allows its users to access any site, irrespective of language. The inbuilt translation feature will help you to translate webpages to a language you understand.
Data Saving Feature
You can save more data with the Lite mode. Activating this mode will significantly reduce the browsing data you use on Google Chrome. The Lite mode will help you to compress images, websites, videos, and text. What's amazing is that it won't reduce browsing quality.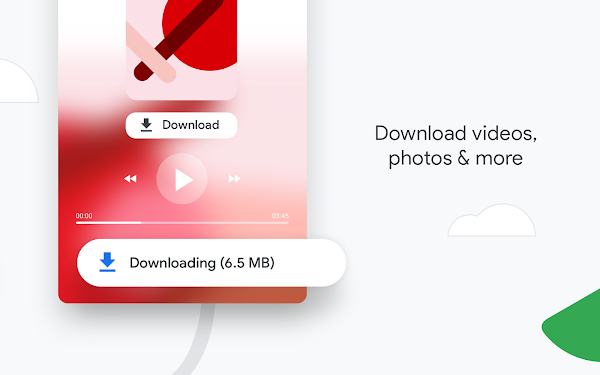 Do you want a browser that is tailored to match your interests? Then you should install Google Chrome on your mobile device. You can open different tab pages on this app to search for different things. It is important to note that the browser will never slow download no matter the number of tabs you open.
Google Chrome Apk Free Download
This is undoubtedly the best app you can install on your mobile device to enjoy secure and fast browsing. Download the latest version of Google Chrome to start enjoying all the features it offers. The latest version is improved for better performance and browsing stability.