Sausage Man APK 16.22
Are you sick of the old battle royale games? Download a fun new battle royale game today featuring sausages as the characters. Enjoy the unique mechanics with Sausage Man APK candy and gems now.
Battle royale is a genre that we're used to seeing now thanks to numerous games. Today, people won't download a new battle royale game unless it's got something unique to offer. This is because most battle royale games today have been made hundreds of times and there are a lot of popular ones right now. So, if you're looking for a unique one, get ready because Sausage Man is here. This is an eccentric battle royale that features sausages as the characters.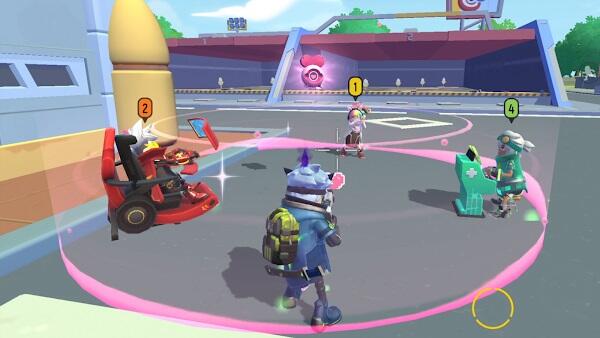 This cartoon-style battle royale game has some funky and fun mechanics for you to enjoy. It functions just like an ordinary battle royale where you can shoot weapons, movie around and jump around. Here, you can also collect many items, ammos and different things you can use in battle. But what separates this one from others are the Resurrection Machines, ID Card Systems, Tactical Covers and more. Here, you can enjoy fresh vehicles and enjoyable costumes you can use!
A Funky Battle Royale
It's easy to find a battle royale game today because the most popular games are battle royale ones. These games are high-octane, incredible and realistic which is why a lot of people play them, but often times, they can be boring especially for someone who've played a lot of them. They can look and feel the same across different games which is why a lot of players look for new ones. In the game Sausage Man, you can enjoy a unique one that's full of fun and funky characters.
This is a game published by XD Interactive Entertainment and it's a new way to play battle royale. Instead of normal human characters, you'll play as sausages in here which is fun to look at. But you can still enjoy the normal battle royale features here such as the weapons, unique maps, ability to move around and play with others. But one of the unique things you'll enjoy here are the vehicles, fight in water, and more. Think of this game as a combination of role-playing and battle royale.
Here, you can enjoy different costumes such as Maid, Koi, Cyberpunk and many more.
Highlights of Sausage Man
There are certainly plenty of battle royale games today. But Sausage Man is a unique one that you can enjoy.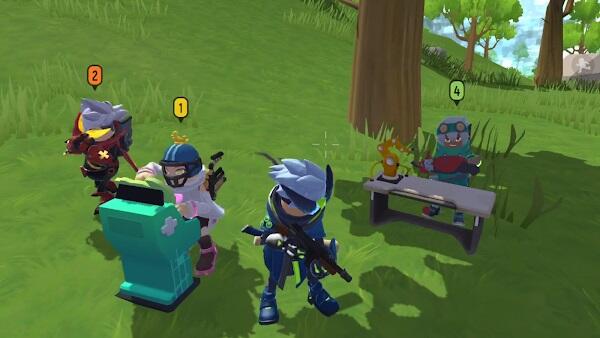 A Funny Battle Royale – Do you love battle royale games? Even if you do, they could be boring if you play the same ones over and over again. But even if you look for new ones, the problem is that most of the games today are the same. However, this isn't true if you know that there's a game called Sausage Man that you can play right now! This is a battle royale game featuring sausages as the characters! Here, you can fight against plenty of people in real-time as you'd normally would, but there are also new elements.
Here, you can sing, fire, jump and fire your guns in different surfaces and it will bounce back. There's also a unique feature here that allows you to fight in waters using life buoys. If you think this is fun, then wait till you enjoy firing flare guns and using different and fun items in the game. This game is a role-playing one with a hint of battle royale.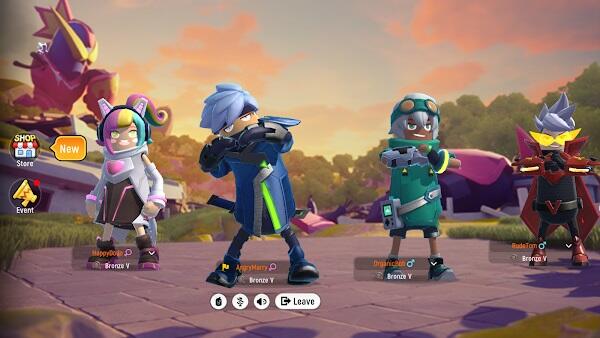 Cool Characters and Costumes – In this game, you'll only use one character and that's a sausage. But in order to be unique, you can buy and use different costumes in here. There are sets that lets you become a maid, Cyberpunk, and many more. You can completely customize your character in the game to create the quirkiest character ever. Here, you can also enjoy doing cute poses and unique ones that are derived from anime shows. Show off your unique personality now through the game.
The Same old mechanics – What makes this game popular is the same old mechanics that you can enjoy with plenty of battle royale games. Here, you can still move around, fire and play with other people. There's also only one winner in the game and you can pick up items, weapons and other things on the ground.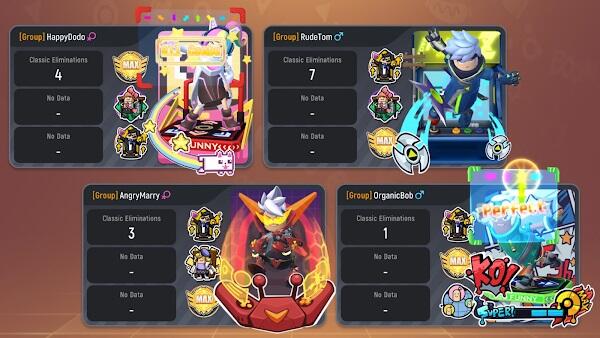 New elements – What makes this game unique are the new elements that the game has prepared. Here, you can enjoy many poses and unique costumes. Aside from that, there are also fun weapons and the cartoon graphics that makes this game less gory. More than that, you can bounce the bullets in rubber trajectories. This creates an entire new game for you to enjoy. But probably the most fun aspect of this game is the fact that there are giant animals and robots here!
Download Sausage Man Menu
If you want to play a unique battle royale, download Sausage Man APK auto headshot, no recoil now! Enjoy playing with different items and costumes.
Similar games: Cyberika Apk and Shadow Fight 3 Apk