Romance Club APK 1.0.20200
Download Romance Club APK coffee and tea - free for Android to jump into a world of choice-based stories all about love, flirting and surprises.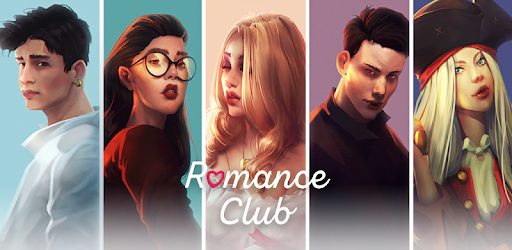 Romance Club, from Your Story Interactive, is a collection of unique romance-based stories full of choices which have an impact on the storyline. As you play through the episodes you are given different choices that have an impact on the storyline as a whole, as you work your way through romance stories, flirting stories, and even detective stories. You can customize your avatar, design your outfits, and then head out into a world of storytelling adventure. Change your fate by making choices, and see where the story takes you! Download Romance Club to find your lover now.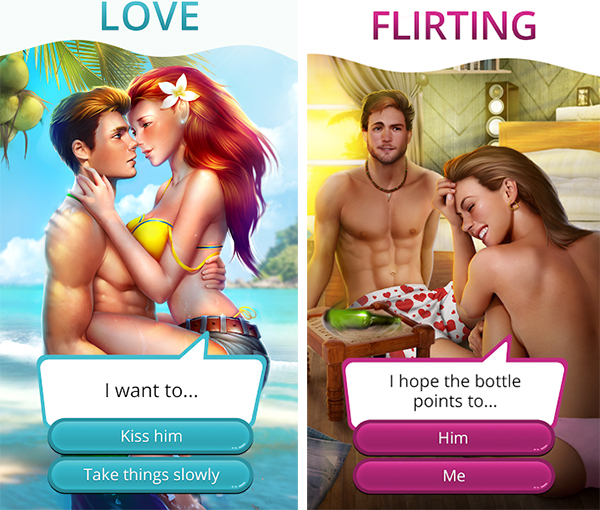 Your Story Interactive is a leading developer of story-based choice-making games on Android with games covering every type of genre. Romance Club combines several different stories, or episodes, that cover the themes of love and romance. You develop relationships with your favorite characters and eventually discover whether they will be friends or enemies. There are so many different worlds to immerse yourself in, from love and drama to adventure and high fantasy. The choices are yours, and you can make whatever choice you make to help develop the story, whether it leads to romance or revenge. Choose which story you want to start off with and then get choosing.
Best Features of Romance Club
Romance Club is a well thought-out choice game from a developer who has experience with these types of games. You can expect tantalising storyline questions, significant choices and developments that really make you question what is next for you. Will you find love with a character, or will your choices lead to distrust? Each story is unique and you can read on below to read about the best features but also all the different stories you can explore in this single game download of Romance Club.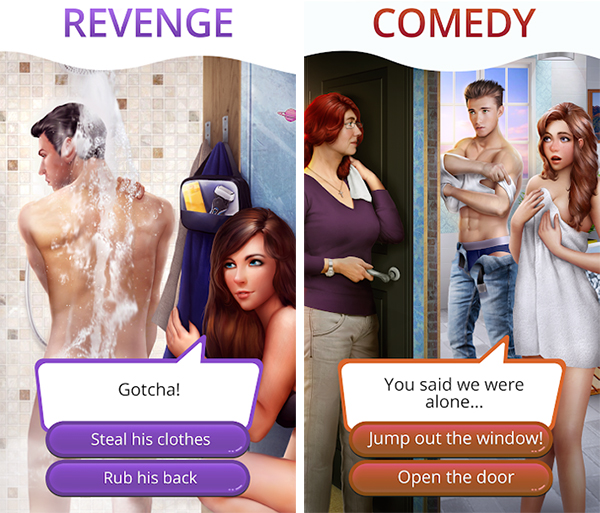 My Hollywood Story - A Developing Story of Dreams and Romance
One thing you should know at Your Story Interactive games that they are often in a series, so this story is a continuation of a story from a previous game. Romance Club combines several different stories into one package, so you can play through the different episodes and draw the stories to a conclusion. In My Hollywood Story you play the role of an actress taking her first steps into the chaotic world of Hollywood, a place known for wrecking dreams and breaking people's hearts. It's up to you, as the decision maker, to make the right choices to lead your character to fame and popularity - this story combines both comedy and romance and is suitable for all ages.
Moonborn - A Sexy Vampire Story, What's Better?
Vampires and romance, name a better couple. This story is all about huge consequences, saving the human race, while finding the time for some flirty vampire fun while everything is kicking off. You need to find the balance between the light and darkness within yourself and the characters, and uncover the mysterious prophecy of the so-called Moonborn. This is also a story from a different series, and you can play previous episodes and look forward to new ones if this tantalizing sexy urban mystery sucks you in.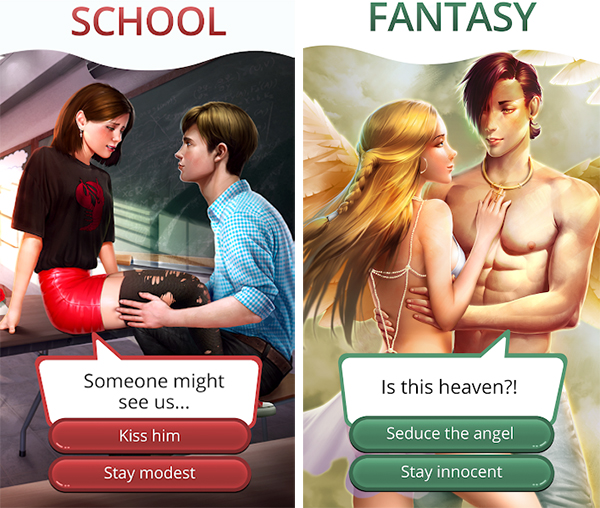 Sails In The Fog - Pirates, Love, Curses…
Pirates, roguery and romance - what could possibly be better than that? Your character is helped, sort of saved, by a group of pirates. It's up to you to prove yourself to these pirates and bring honor back to your family name. You must hunt down your enemies and enact revenge, and help the pirates unravel the powerful and strange Aztec curse which has befallen them. This is a huge romantic tale with sensuous moments, action-packed decision making, and all the important choices that Your Story Interactive are so well known for.
Queen In 30 Days - Are You of Royal Quality?
This story revolves around a young woman who embarks on a story of romance and royalty. She travels a far distance to visit a royal kingdom of a far away land, and she's on the lookout for love and the chance to become part of the ruling class. This one is full of humor, funny dialogue, and lots of choices that can lead you to a handsome prince who has fallen desperately in love with you. Your common ways are an advantage here, and the royals find your personality totally charming. Who will you choose as your friends?
Story-based Games on Android
Your Story Interactive has released so many of these games, each with their unique stories and tales. It's a bit like reading a novel, but you are the one who makes the decisions and determines where the story will lead. You take total control of all the romantic situations and crucial choices, and this means that each story can play out in different ways. Once you've completed a story you can always go back and play it again to see how your choices play out, whether it be choosing another romantic storyline or refusing someone who you had previously gone for!
Romance Club APK
Get Free premium choices and no ads to progress the stories for free when you download the newest version of the Romance Club modded apk for Android.