Respawnables APK 11.4.0
Download Respawnables APK Latest Version free for Android. Join in an all-out battle with this fun FPS RPG game.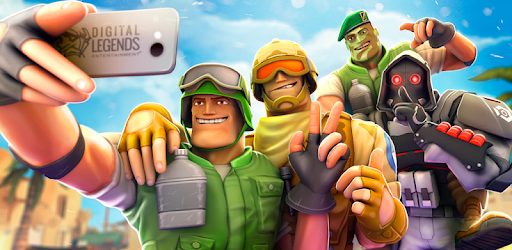 If you're a fan or RPG games and FPS games, then you should try this one. Respawnables is a blend of both RPG and FPS genres, coming together to make a fun and addicting war experience.
You'll need to choose your warrior, jump into action, and grow with each experience. RPG elements include – leveling up to improve, customization options, and a massively multiplayer community.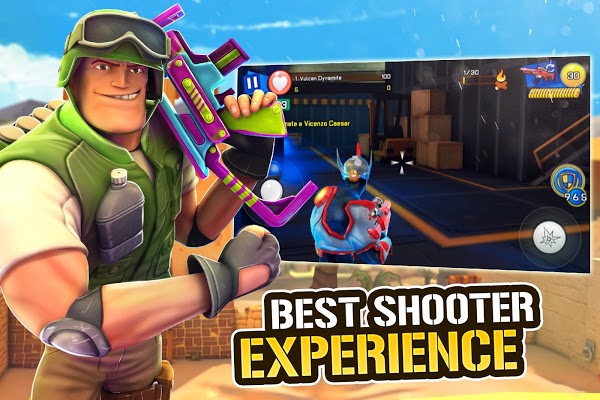 As far as good shooting games go, this is the one to go for. You can even enjoy offline gameplay in between your MMORPG experience.
So Download Respawnables free for Android.
How to Play
Learning how to play this actiom-pack2d game isn't to difficult. All the co tools are displayed on your mobile screen and easy to understand.
To begin, select your game mode. Although, in the very beginning, the game will qall you through your first mission in their offline mode. Here, you can get used to the co tools and have a feel for the game. Once your mission is complete you will be rewarded with experience, cash, and sometimes gold!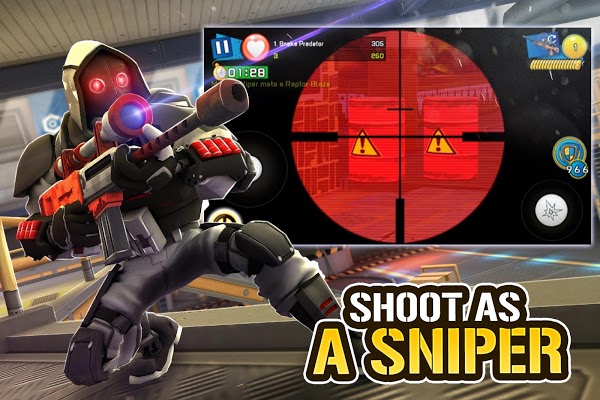 Now, you can choose to either continue with your offline missions, or head out onto the arena in multiplayer.
Also Note: If you connect your Facebook to your account, you are entitled to 5 more gold! So, don't forget to do that as well.
Some Respawnables Features
Here are some features and additions to look out for when playing the game.
First is the offline mode available. There are over 150 different missions that you can complete with the different shooters. You can practice all of your FPS shooting skills with the offline mode and train up for the battlefield.
The online multiplayer is also great. Seamless connections and matchmaking make is easy to find others to play with. There are 2 different ways to experience the game. Either in an all-out free for all style or going team vs team. Regardless, your objective is still the same. Shoot down anyone who gets in your way and be the last one standing.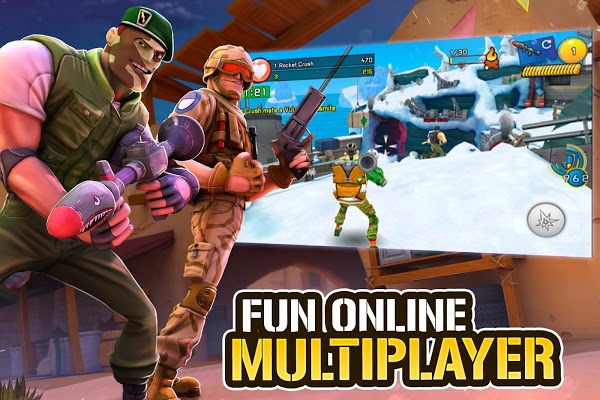 Additionally, the game has many customizable options for your warriors. Of the three different classes available, you can choose from over 60 different customization options. On top of that, there are more than 30 different weapons to equip yourself with.
Experience an amazing MMORPG FPS game. Your warriors will level up as the progress. They will continue to improve and get better as you play.
Graphics and Interface
The game looks as good as it plays. The 3D graphics make each gunfight seem immersive and awesome. Not only that but the environments are even rendered nicely. Everything just looks good.
Aside from the looks, the smoothness of the animations is great. Connections speeds never, if rarely drop and the action is always fast-paced. That's not all, the game controls smooth too. Every action is seamless with each input to your screen controls.
Respawnables APK Free Download
Download the modified version for a ton of extra and fun features to improve the gameplay experience. With this version, you'll be able to skip various aspects of the game and get ahead with some great shortcuts.
The APK can include:
All bundles unlocked
Respawnables APK unlimited money and gold
All unlocked
So download this version to experience the game at its absolute best. Don't waste any more time, the war is waiting for you. Stock up your ammo and get into the action.