Pull em All APK 1.12.0
The game Pull Em All APK allows you to pull different items like fishes, vegetables, swords, and more. There are also many upgrades to do here.
Download Pull Em All APK – Fun Casual Game
Casual games are fun for everyone since they are easy and quick to play. Pull Em All is a casual game from MagiAnt.Inc that has a lot of positive reviews. The gameplay is funny and simple with the goal being to pull different items.
What's funny is that the items you will pull are all unusual from swords to even giant wood. In the game, you will only watch as you character does his best to pull an item from the ground up.
There will also be upgrades you can do to increase various aspects like strength. The more you upgrade, the more levels you can complete and money to earn. It's a fun game that hinges on the pull aspect.
Inspecting Pull Em All
A lot of mobile games are in the casual genre such as Pull Em All. The game is a unique one that makes use of different items. The goal is simple which is to pull items from the ground up.
But you'll realize that the items are going to be hard since the first one is a sword. Normally, these items are easy to pull out but since this is a game, it adds a dramatic effect.
The only way to complete a level is to continuously level up your strength, stamina, and income. These all cost money so you'll need to try and try until you succeed.
The game is popular with players worldwide because it offers an alternative to complicated genres. It has more than half a million downloads now and the game has overwhelming fans.
Why You'll Enjoy Pull Em All
We get that you can pull out strange items here, but you might be wondering what's fun about this. Here's what you can do here.
It's a casual game – Who doesn't want to play easy games? Pull Em All belongs in a casual genre which features easy-to-play games. The game has simple control mechanics which is to just tap the screen until you can pull out the item.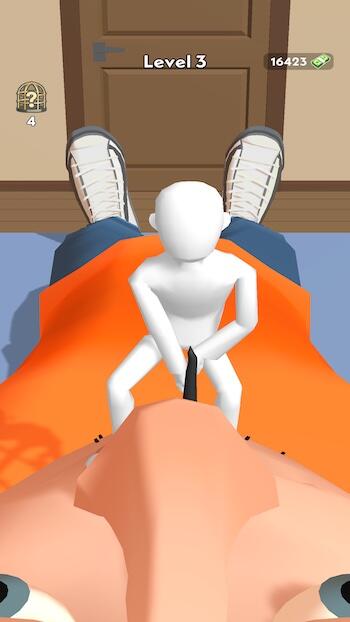 There are many upgrades to do – In Pull Em All, the game allows players to upgrade. There are many upgrades to do like stamina, strength, and income. The strength is needed to lift heavy and sturdy weights.
But the stamina will allow you to pull up items and try more times. Lastly, the income will allow you to earn more the more you complete levels.
Strange items to pull – The game Pull Em All lets you pull strange items. The first ones are normal such as a sword from the ground then a giant radish then even a nostril from a human! There's no shortage of funny things to pull in the game as you go along.
Unlockable skins – Completing levels will reward players with the ability to move on. But there are also skins that can be unlocked. Players will start with a blank white character but can unlock a boxer attire, basketball jersey, and even a red character! They don't cost anything, but you can unlock them by completing levels.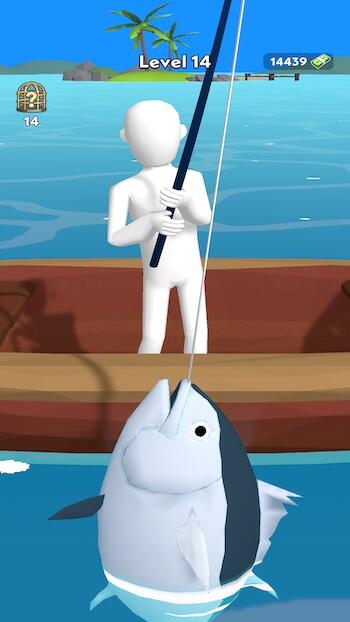 Different maps available – Pull Em All takes place in many unique maps in each level. The background also depends on the item you'll be pulling. For example, you'll pull a giant tuna fish by standing on a boat in the ocean. There are also many different backgrounds like a destroyed building, barrels of wine, a farm, and a forest.
Excellent game design - Pull Em All features a realistic game design in 3D. The characters, items and background all come together to provide a fun time for everyone. There are different effects when pulling the items as well.
How to Complete Levels in Pull Em All?
The key trick to complete levels in Pull Em All is to continue tapping to pull. But you also need to upgrade your strength, stamina, and income every chance you get.
The secret is to upgrade them all equally, so you'll have more chances of completing levels. In the game, there are also items in the shop to buy but they don't contribute anything.
You must also tap the screen just before you exhaust yourself. You need to be patient as you pull the items.
Download Pull Em All APK – latest version
Playing Pull Em All is a fun and easy way to pass the time. Install it here to get all the skins and unlimited money.