Project Blood Strike APK 1.001.530045
Download Project Blood Strike APK latest version for the most authentic FPS, roguelike gaming experience. It boasts 3D graphics, dynamic missions, and hypnotic sound effects.
| | |
| --- | --- |
| Name | Project Blood Strike |
| Updated | |
| Compatible with | Android 5.0+ |
| Last version | 1.001.530045 |
| Size | 1.05 Gb |
| Category | Action |
| Developer | NetEase Games |
| Price | Free |
About Project Blood Strike APK Download
Project Blood Strike APK Android is a roguelike FPS game offered by NetEase Games. It introduces brand new gameplay featuring a perfect blend of the roguelike and FPS genres.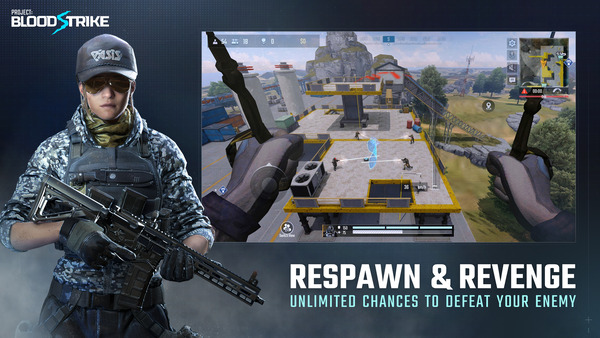 This game is set in a not-too-distant future, where powerful enemies have taken control of the world. You are a member of an elite team of soldiers sent on a mission to take down the enemies.
You must use your skills and strategic thinking to progress through the levels, taking out enemies as you go. The game is packed with thrilling action and challenging missions. The game is well-thought-out and provides a hypnotic gaming experience.
Form a Synergistic Team
Your team is your lifeline in this game. You must form a synergistic team that can coordinate effectively to succeed in your missions. Each team member has unique skills and abilities that must be utilized optimally.
Always remember that your enemy is not a pushover. They will use every dirty trick and deception in the book to take you down. You must be prepared for anything & everything.
Most importantly, you must learn to trust your team. They are the only ones who have your back in this hostile world. Ensure you work together, or you will not stand a chance against the enemy.
High Weapon Customization
This game offers fierce shooting escapades and enthralling combats. The fast-paced environment requires powerful weapons that can take down enemies quickly. You must use the high weapon customization feature to create the perfect weapon for your play style.
You can adjust the range, damage, accuracy, and more to create a weapon that is uniquely yours. There are no two identical weapons in this game. Each one is as unique as the player who wields it.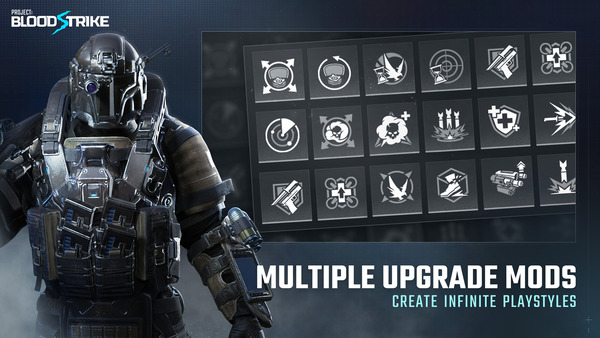 When modifying your weapons, always consider the enemy you will be facing. Different enemies require different strategies. Modify your weapons accordingly to give yourself the best chance of success.
Use Holographic Sights
Besides having a powerful weapon, you must also have excellent aim if you want to survive in this game. The use of holographic sights will help you take down enemies quickly and efficiently.
With the help of these sights, you will be able to see your target more clearly, even when they are far away. This gives you a significant advantage in battle.
Additionally, you can reduce the ADS speed, which allows you to take down multiple targets in a short period. This is an essential feature as it enables you to continuously fire at enemies, without pausing to aim. This way, your fire rate will significantly increase, giving you a considerable advantage in battle.
Dynamic Gameplay Upgrade
This game features dynamic upgrades that enable you to modify your weapons on the fly. These upgrades give you an edge in battle as you can change your weapons according to the situation.
For example, if you are facing long-range enemies, you can upgrade your weapon to have a longer range. Alternatively, if you are up against close-range enemies, you can upgrade your weapon to do more damage at close range.
These upgrades are essential as they allow you to adapt to the situation and give you a better chance of success. You will almost always be ready for anything the enemy throws at you.
Multiple Character Modifications
In this game, you can modify your character to better suit your playstyle. You can choose from different modifications, such as changing your character's appearance and outfit.
You can also modify your weapons and equipment to better suit your needs. There are countless combinations you can try, and you can experiment until you find the perfect setup.
This dynamism allows you to create infinite possibilities, thus providing a unique gaming experience. You will never get bored of this game as there is always something new to try.
Vast Open World
This game takes place in a vast open world, where you can explore different environments and terrains. The possibilities are endless, and you can go anywhere you want.
You can also find different collectibles and secrets hidden throughout the world. This game encourages you to explore every nook and cranny, as you never know what you might find.
The vast open world also provides a playground to test your weapons and skills. You can experiment with different tactics and strategies to find what works best for you.
Respawn & Revenge
This game features a unique respawn system that allows you to get back into the action quickly. If you are killed by an enemy, you will respawn at a nearby checkpoint (as long there is one teammate).
This feature is essential as it allows you to get back into the fight quickly and continue the battle. The respawn system also gives you a chance for revenge. If you are killed by an enemy, you can respawn and take them down.
This feature ensures you fight your battles to the bitter end and never give up. You always have a chance to come back and win.
User-Friendly Interface
This game features a user-friendly interface that is easy to use and navigate. Everything is straightforward, and you will never get lost in the menus.
Additionally, the game provides clear instructions on how to play. You can also find helpful tips and tricks on the menus. This way, you will always know what to do and how to play the game.
The controls are strategically placed and easy to use. You will never have to take your eyes off the screen to find the right button. This way, you can focus on the battle and take down your enemies.
High-Quality Graphics & Sound Systems
Every element of the environment in this game is realistically rendered. The graphics are some of the best you will ever see in a mobile game. They are unfinished buildings, mountains, trees, and vehicles, among other things.
You can use this detailed environment to your advantage as you can use it to hide and ambush your enemies. Additionally, the environment provides cover from enemy fire.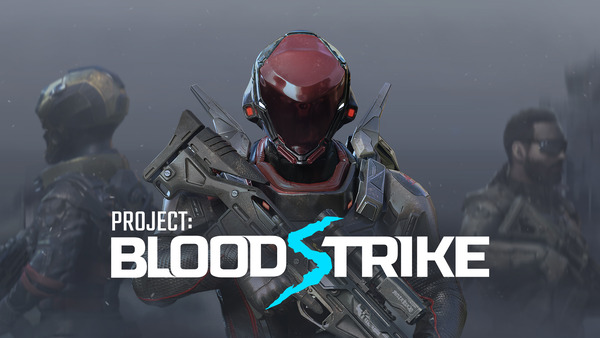 This game also features a high-quality sound system. The sounds of the guns and explosions are realistic and add to the immersion. You will feel like you are in the middle of a warzone.
Conclusion
Project Blood Strike APK for Android is an excellent shooter featuring a unique gameplay experience. The graphics and sound are top-notch, and the controls are easy to use. The vast open world provides plenty of opportunities for exploration.
Additionally, the respawn system ensures you never give up on a fight. You can always come back and take down your enemies. If you are looking for a challenging and exciting game, Project Blood Strike APK free download is your ultimate choice!