ProCCD APK 2.4.7
Download ProCCD APK latest version to add a retro camera effect to your photos! It has several camera options with dynamic effects on your photos.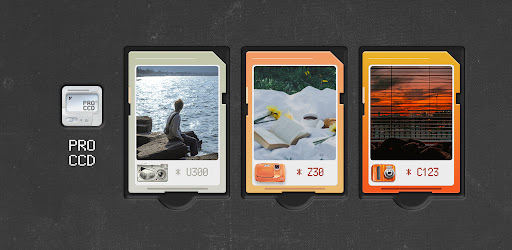 About ProCCD APK
ProCCD APK is an Android camera app that adds a unique touch of class to your photos. It reproduces the vintage appearance of CCD cameras with its filters and camera options.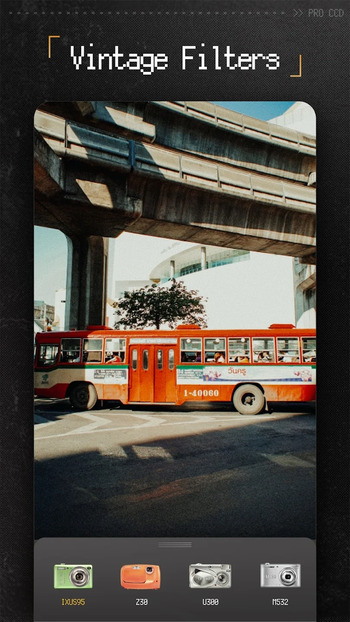 ProCCD also has a lot of fun camera options that you can use to make your photos more interesting. These include the ability to add text or emojis to your photos, change the aspect ratio, and even create GIFs
With ProCCD, you can turn your ordinary photos into vintage masterpieces. Download the app today and start exploring its many features!
Unleash Your Photography Skills & Creativity
Taking photos is fun. However, this can only be so if you have the proper tools to edit and improve your photos. Otherwise, it can be quite a mundane activity.
Fortunately, ProCCD APK can help you with that. This app has many editing features that will allow you to enhance your photos. You can experiment with different looks for your photos and find the perfect one for each occasion.
You must be creative to use this app to its full potential. However, even if you are not the most creative person in the world, you can still take great photos with ProCCD.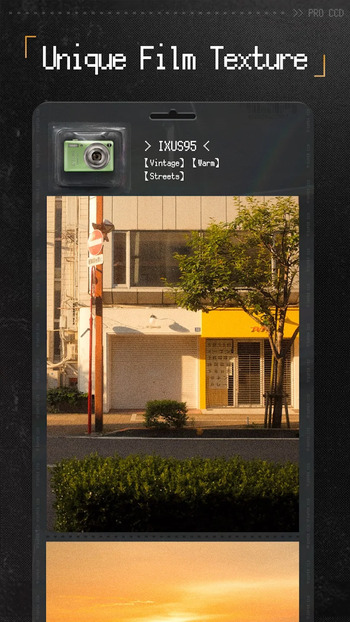 The app is easy to use and has a user-friendly interface. With just a few taps, you can already start editing your photos.
Exceptional Features of ProCCD APK
Record Videos with Lomography, Light leaks, and Oldroll Filters. This application lets you take spontaneous videos before enhancing them to make them look more natural. You can select from different filters to make your video look like it was taken in the past.
Highly Adjustable Camera Elements. This application gives you full control of the different camera settings. You can adjust the focus, shutter speed, aperture, and ISO. You can also control the white balance, exposure compensation, and metering mode.
Take Photos in RAW Format. This app allows you to take photos in RAW format. This means that you will have more control over the final image. You can edit the photo more extensively and produce better results.
A Unique Classic Timestamp. To make your videos credible, this app allows you to add a timestamp. This gives nostalgic feelings to your viewers. They will believe the video is old and was taken many years ago. Even better, you can customize the timestamp to your liking.
Customizable Vignetting Effects. One of the most distinctive features of this app is its ability to add vignetting effects. This creates a border around your photo that makes it look more vintage. You can adjust the intensity and color of the vignetting to produce different results.
Real-Time Previews of Effects. This app allows you to see the effects of your adjustments in real time. This means that you can see what your photo will look like before taking it. You can then make the necessary changes to produce the perfect photo.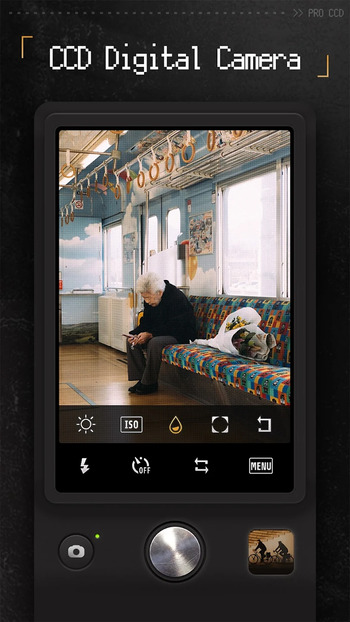 Turn on Camera Flash. If you want to add a bit of light to your photo, you can turn on the camera flash. This is perfect for low-light situations. You can also use flash to create interesting effects in your photos.
Add Text or Emojis to Your Photos. If you want to add a personal touch to your photos, you can do so by adding text or emojis. This is a great way to express your thoughts and feelings about a photo.
Timed Shooting and Glip Lens. This app also has a Timed Shooting feature, allowing you to take photos at regular intervals. This is perfect for taking time-lapse videos. You can also use the Glip Lens to take wide-angle photos.
Many Collage Templates & Layouts. Collages help you tell a story with your photos. With this app, you can create collages with many different templates and layouts. You can customize them to match any mood, occasion, or theme.
Lots of Cameras to Use
If you want an authentic 90s look, you can use one of the many vintage cameras available in this app. These Z30, U300, IXUS95, M532, and LC40 cameras will give your photos a unique look.
These cameras will add rich colors, lofi effects, and light leaks to your photos. You can also use them to take videos with a retro look.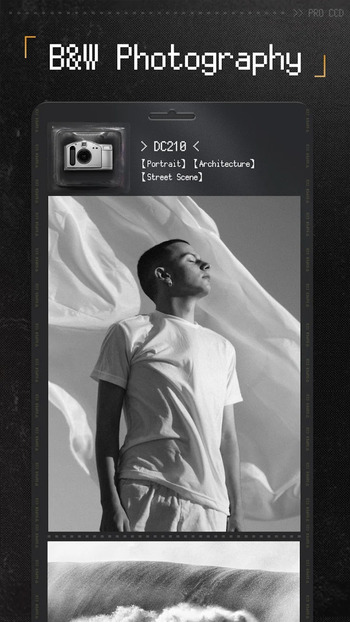 Additionally, the app is regularly updated with new features and cameras. This means you will never run out of options when using this app.
Advanced Video Editing Tools
The advanced features enable you to trim, split and merge your videos. Here are other advanced video editing features available in this app:
Batch Import. This feature enables you to import pics and videos from your photo gallery in batches. This is perfect when you want to edit a large number of photos or videos at once. You can even add nomo effects to your videos with this feature.
Crop Videos. This feature allows you to crop your videos to any size or aspect ratio. You can even rotate and flip your videos with this tool.
ProCCD APK Download
While this application is facile and easy to use, some features are premium. To unlock them, you can download ProCCD APK for Android. This enables you to create high-quality photos and videos without watermarks.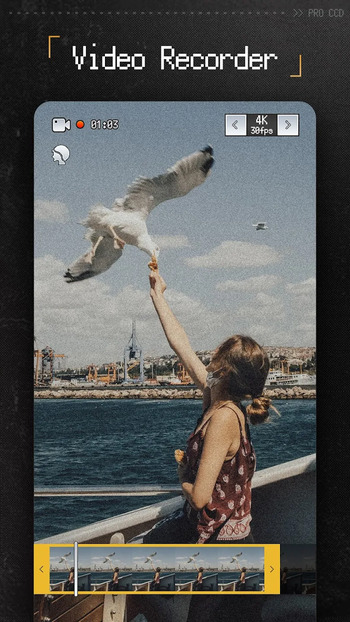 Additionally, the ProCCD APK Android unlocks templates and removes ads. This way, you can create beautiful collages without interruptions.
Conclusion
This app is perfect for anyone who wants to take vintage photos and videos. With its many features, you can create beautiful photos that capture any moment.
Additionally, the ProCCD APK free download for Android gives you access to premium features. This way, you can create high-quality photos and videos without watermarks.