Vimage APK 4.0.0.5
Vimage APK – Pro version download for Android and transform your ordinary photos to life-like ones! Edit your photos now and amaze your friends!
Year by year, mobile photography enthusiasts keep finding new ways to edit their photos to perfection. Among the new crazes is the Cinemagraph which was popularized in 2011.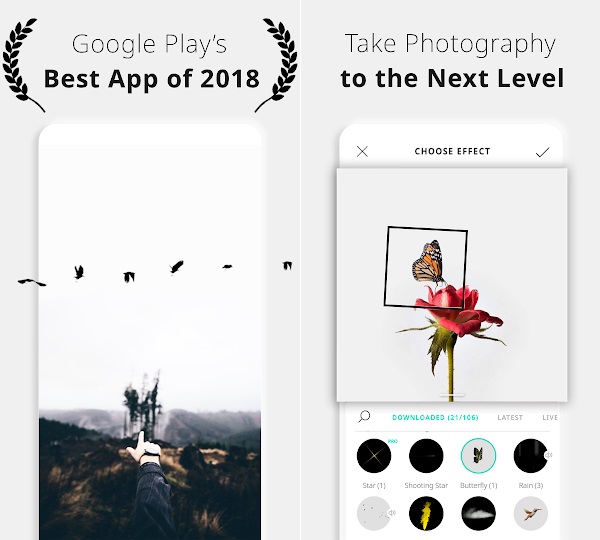 The concept is simple – you can add life to your still images by editing one aspect into a video. In the past, this wasn't possible due to the lack of advanced technologies but now, Vimage APK makes it all a reality! Read on to find out more!
The Ultimate Cinemagraph App
When it comes to Cinemagraph editing apps, there's a few apps out there that can compete. With over 1 million downloads on Google Play alone, Vimage is one of the best out there.
The concept is simple yet stunning. A lot of people are sure to notice that your images aren't still at all! The app allows you to add moving effects to certain elements of your favorite photos free of charge! You don't need insane photoshop skills or video editing skills either to do so. You just need the Vimage app.
Features of Vimage
Vimage promises that your images will never be the same again. But what exactly are its features? Let's find out:
Easy to use – With such a cool concept, you'd think that an app like this would be hard to use right? Well, that's not the case with Vimage! This app allows you create stunning live photos that will allow amaze everyone. The best part is, almost everyone can instantly make these photos. The controls are straightforward. You just tap the plus icon to open an image, then tap the plus icon at the bottom right to add effects. Then, edit the photo according to your liking and save it to your phone! That's how easy it is nowadays thanks to Vimage.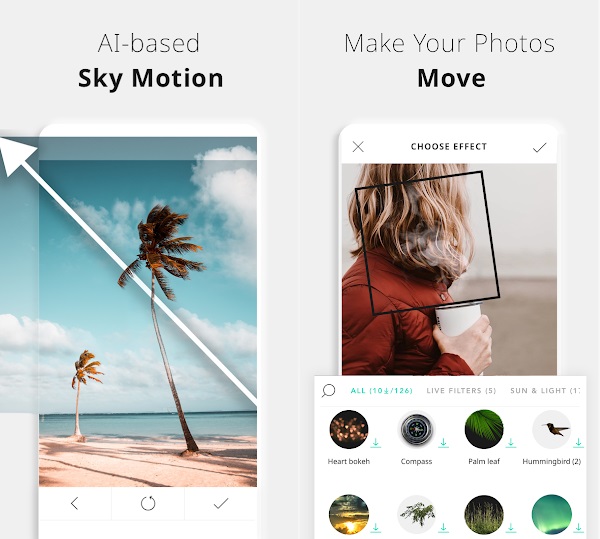 Wide array of effects – Vimage offers 140+ effects each uniquely created. You can search for your desired effect from their categories such as sports, festival, plants, animals and more. Almost all the effects you'll need, you can bet that Vimage has it. If not, don't worry as the app undergoes constant updates to give you all the newest ones available to use. The trick to using effects is to add only 1 or 2 per picture. Don't overdo it otherwise it will just look like a normal video or a gif.
Basic Photo editing – Aside from the effects, Vimage also allows you to edit your photos using the basic photo editing tool. You don't need to use a third-party app anymore because Vimage provides everything you'll ever need right in the app. You can crop, rotate, adjust brightness and contrast all you want. You don't have to worry about your live photos looking gloom because you can instantly edit it before you add any awesome effects!
Vimage APK Free Download For Android
Excited to create live photos without watermarks? Download the premium of Vimage now and amaze everyone!