Old Roll APK 4.4.9.1
Nothing beats smartphone cameras. But if you want to have vintage style photos, download Old Roll APK 3.2 2. This app features a collection of vintage filters and templates!
Nowadays, people would use their phone's camera for almost any occasion whether its birthdays, weddings or even just at home! The smartphone is the perfect tool for any place and any event today since you can easily get them today. But if you miss the analog cameras, you can easily get the same feeling here in Old Roll! This is an incredible camera app that provides you with the best artistic Tezza photo frames, film rolls and many filters. Forget the digital camera as you can bring back the authentic style of photos with this!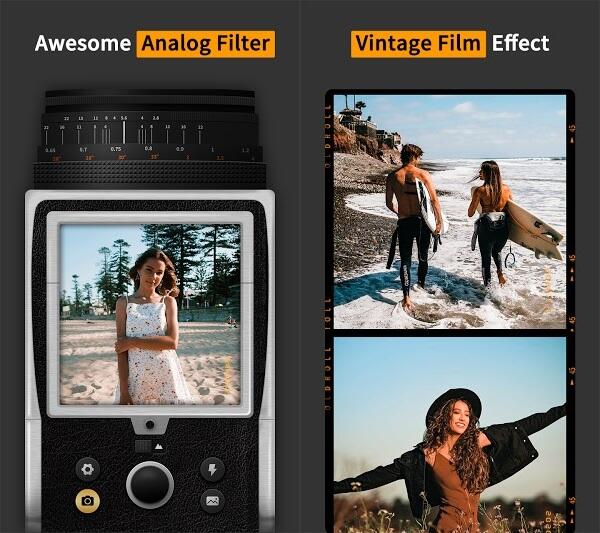 Published by Accordion, this app mimics a lot of popular analog cameras that were once popular. Even if you don't have these cameras anymore, you can still enjoy them today thanks to Old Roll. Here, you can enjoy the classic M Camera by the Leica M6, 503 CW, INS P Polaroid and many more. There are many cameras and filters that provide the classic look that you're aiming for here!
Similar apps you can see more: Dazz Cam APK
Bring Back the Classic Shots
When you think about the 80s or the past decades, we've had some incredible inventions all throughout those years. But one of the most memorable one is the camera which are still being used today. They're now more advanced and you'll find most smartphones to have cameras nowadays. Because of this, the analog cameras that were once popular are now a thing of the past. But over the years, a lot of people are bringing back the classic look and feel of these vintage cameras.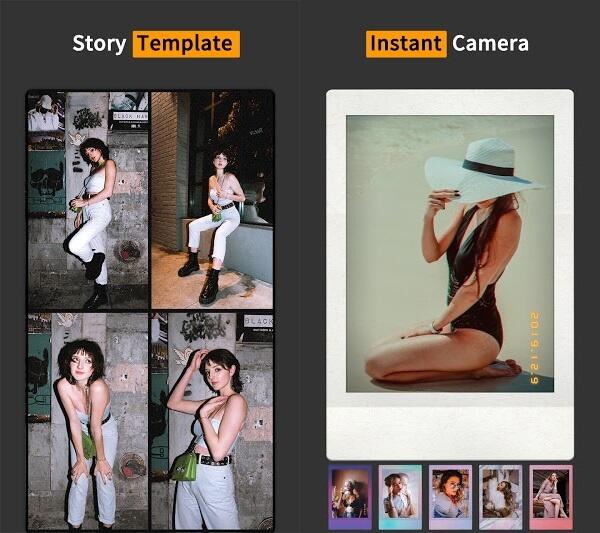 They're being used for social media, magazines and a lot of movies and shows today. So, if you want to get the same effects back, download Old Roll now! This app features many filters that you can use instantly before you even capture the photo. This means that there's no need to edit the photo post-production just so you can achieve the classic look. You can enjoy 1888 or 1988 style with a click of a button today! There are many classic NOMO film tones and trendy effects such as VHS grain and more.
Old Roll Features
If you're looking for the best vintage camera app, download Old Roll to get all these incredible highlights right now!
A Glimpse of the Past – When we think of cameras today, we immediately think of digital cameras and those that are in smartphones. But before these things existed, analog cameras once ruled the world as they captured many precious memories and historic events through the years. Now, you can also achieve the same effects into your photos with Old Roll! This app basically imitates these vintage cameras and filters so you don't have to buy the cameras.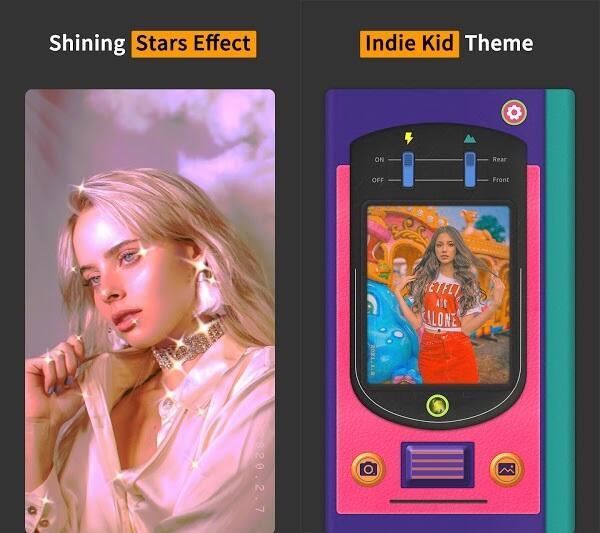 Here, you can even enjoy the classic look of the cameras themselves in the app as you take the photos. You can choose from a variety of cameras to use such as the Leica M6, TOY F, INS P Polaroid, NK F, PINK Camera, Kira Camera and many more! Each of these cameras contain many filters and unique textures so that you can achieve that vintage look you're going for. There are also half-frame cameras available here and you can instantly take the photos with the filters already applied.
Stunning Vintage Cameras – Did you own a vintage camera? If you're a millennial or a Gen Z, there's a huge chance that you've seen or used analog cameras. They were still popular in the early 2000s but have died down today. If you want to reminisce the nostalgic feeling you get with these cameras, Old Roll is the perfect app. This one contains stunning vintage cameras that are all unique and prestigious. The cameras that you can use here includes TOY K, PINK, 503 CW, INS P, ROL, NK F, Classic M and many more.
These cameras were all inspired by real-life vintage cameras that are still popular today. Enjoy unique textures, shadows, temperatures and more with each camera now.
Classic Filters – There are many vintage film effects you can use with your photos here. There are those popular Polaroid templates that provide you with the iconic borders! Then, there are also those with grainy textures, light effects and many more. The color saturation is real in these filters so you don't have to edit them yourself.
Many Templates – There are also story templates and other ones you can readily use today. This app is ready for your social media needs so you just need to download it and use.
Instant Camera – This app doesn't just provide the filters. It also simulates the looks of the vintage camera! It's as if your phone has turned into an analog camera with this app.
Download Old Roll APK
There's no need to buy analog cameras today when you have Old Roll premium apk! Get all the cameras and filters that you need.